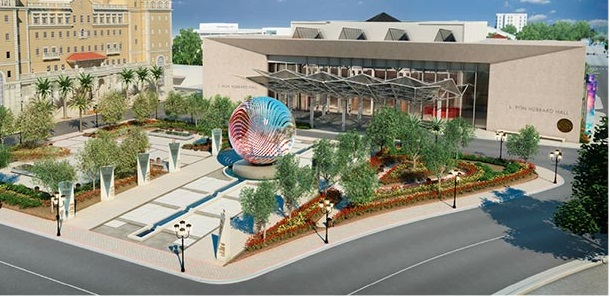 Laurie Webster, vampire extraordinaire has continued to haunt those she previously bled dry for the SP Building in the hopes they have a bit more to give.
The pitch isn't as dramatic as it was for the SP Building.  She can no longer promise that by giving money you would make planetary clearing a reality with the release of Super Power (how is that planetary clearing working out Laurie?). So she has a new pitch to try and get her message heard among the demands for money for the IAS, Ideal Orgs, Planetary Dissemination, Narconon, CCHR, Criminon, book packages, re-do of old services and whatever else I have forgotten.
A hall so Dear Leader doesn't have to venture out and mingle with the "wogs" at Ruth Eckerd Hall or the Shrine Auditorium in LA is going to make it possible for the world to find out about L. Ron Hubbard's life and legacy and the technology of Dianetics and Scientology.
I wonder HOW this is to be accomplished?
Certainly not by letting "wogs" into this building. Like the rest of Flag (except the lobby of the old Clearwater Bank building that has a door open to try and get people to come in to watch the FART Div6 videos) any entrance will be barred, there will either be no windows or they will be covered up, and there will be security guards and surveillance cameras all around. So, how exactly will this make anything different Laurie? The events already happen and are sent out in DVD form to orgs? The 12,000 local scientologists already fit into the 2300 seat Ruth Eckerd Hall? So what will this eyesore do differently? You have to hope nobody really thinks about it too hard. Or at all.
Here is her latest plea…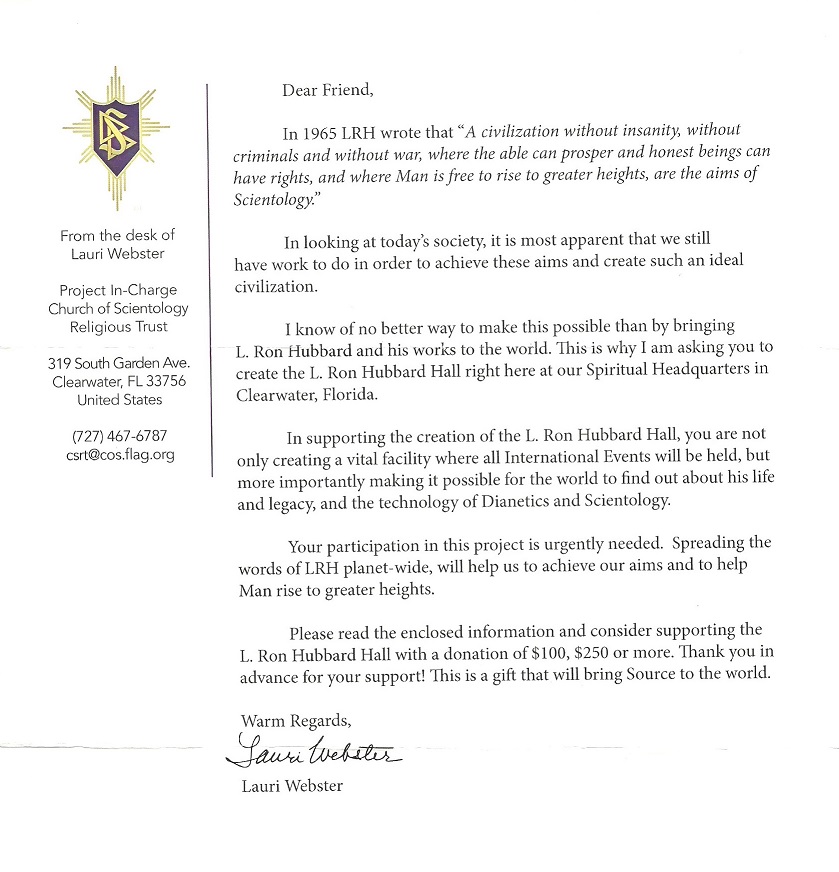 You can see, the pitch is pretty subdued for a vampire queen.
She has actually toned things down from an earlier pitch that was sent out from the "desk of Massimo Sgolastra."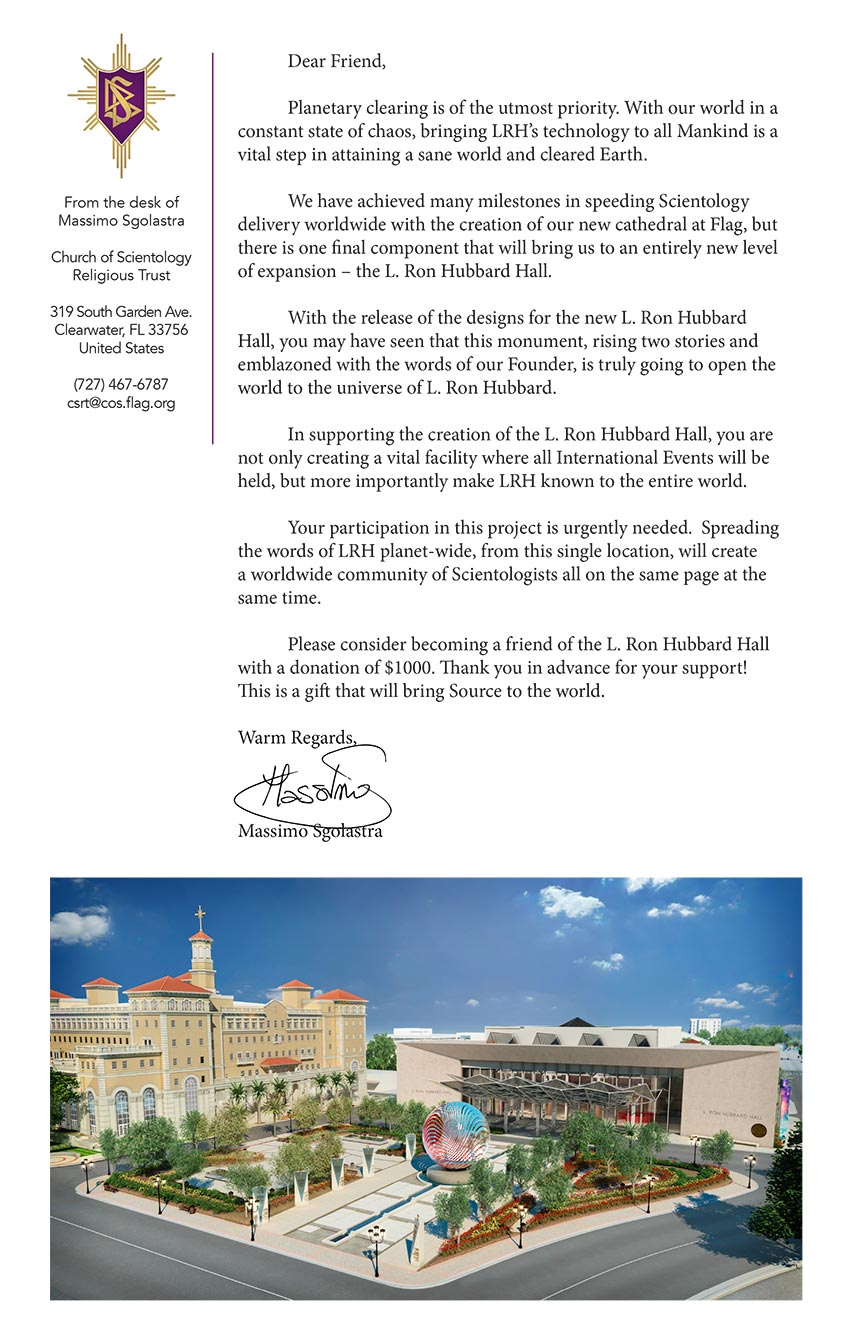 But don't be alarmed, the Shermanspeak is as florid and unreal as ever.
The threshhold to the universe of LRH…
His words emblazoned into the very fabric of this monument…
The ideal venue to spearhead our forward advance…
Even to a hardened veteran of some of Sherman's most ridiculous hype, this is really beyond the pale.
Here are some recent pieces: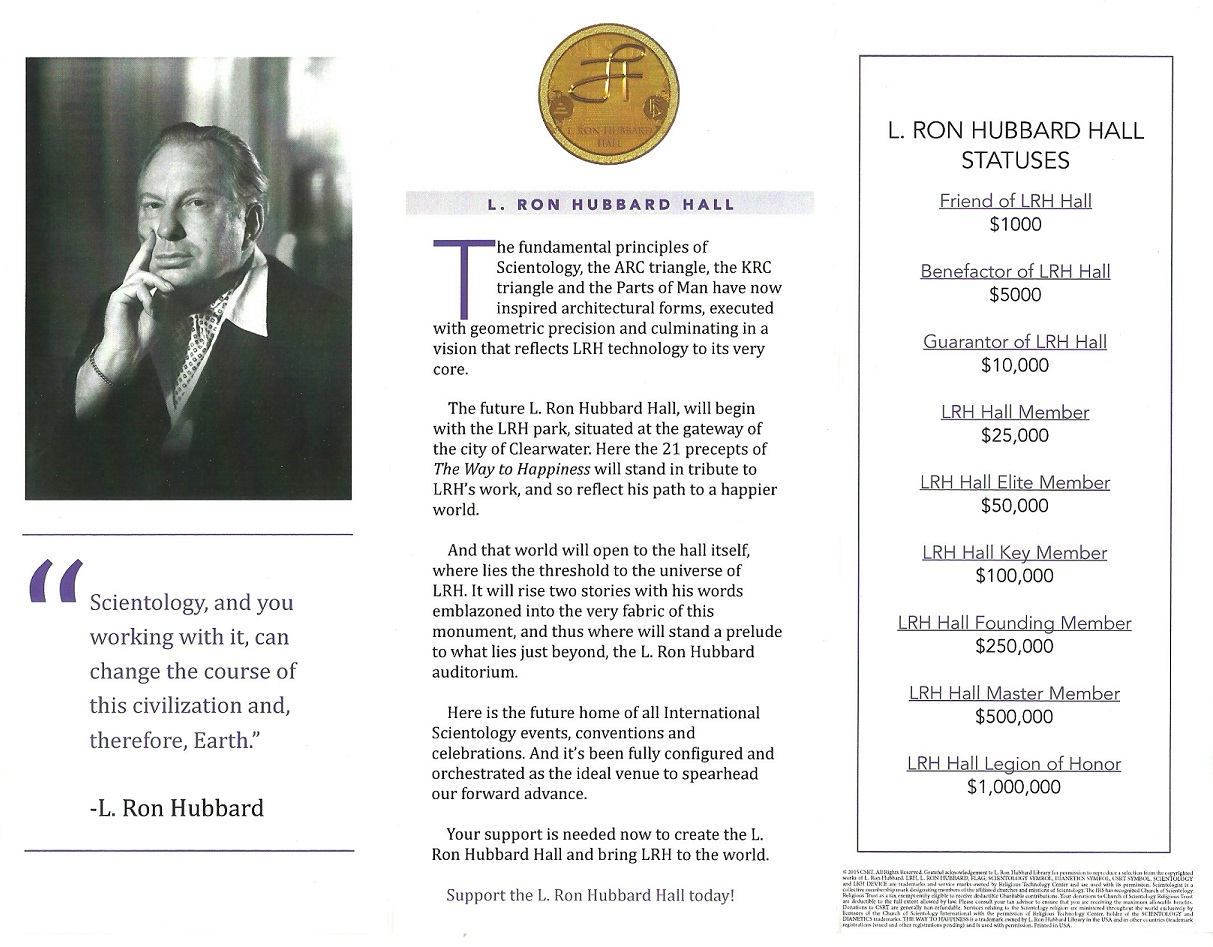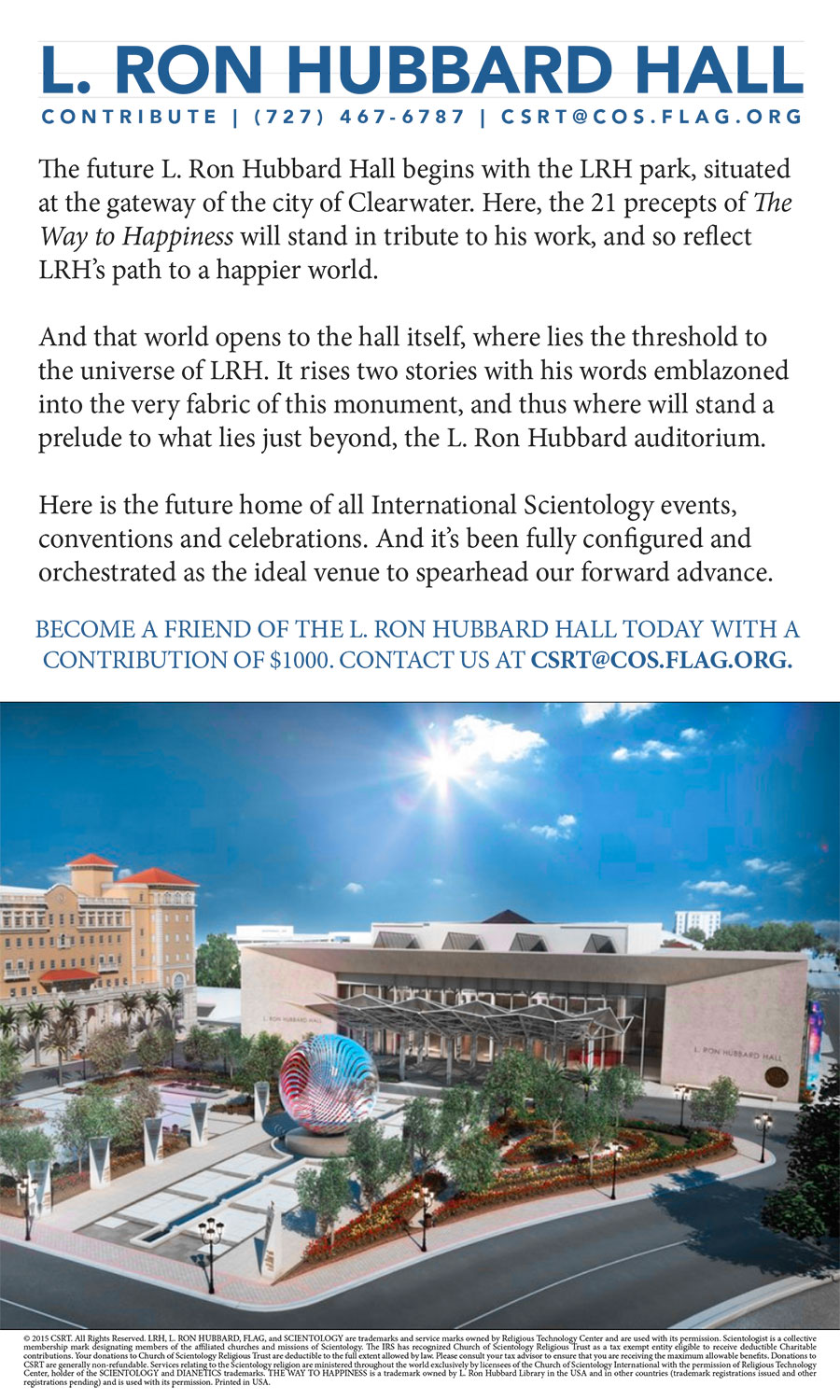 It's a "movement" — always a good catchy thing to say. Wonder what happened to "epic"? They did get in "monument" but also seem to have missed "milestone."
You have to wonder, with a pitch as feeble as this, if the ONLY thing that gets these people to write checks is the recognition it gives them in the scientology community "obviously they have a lot of money…"
It's the nouveau riche ideal.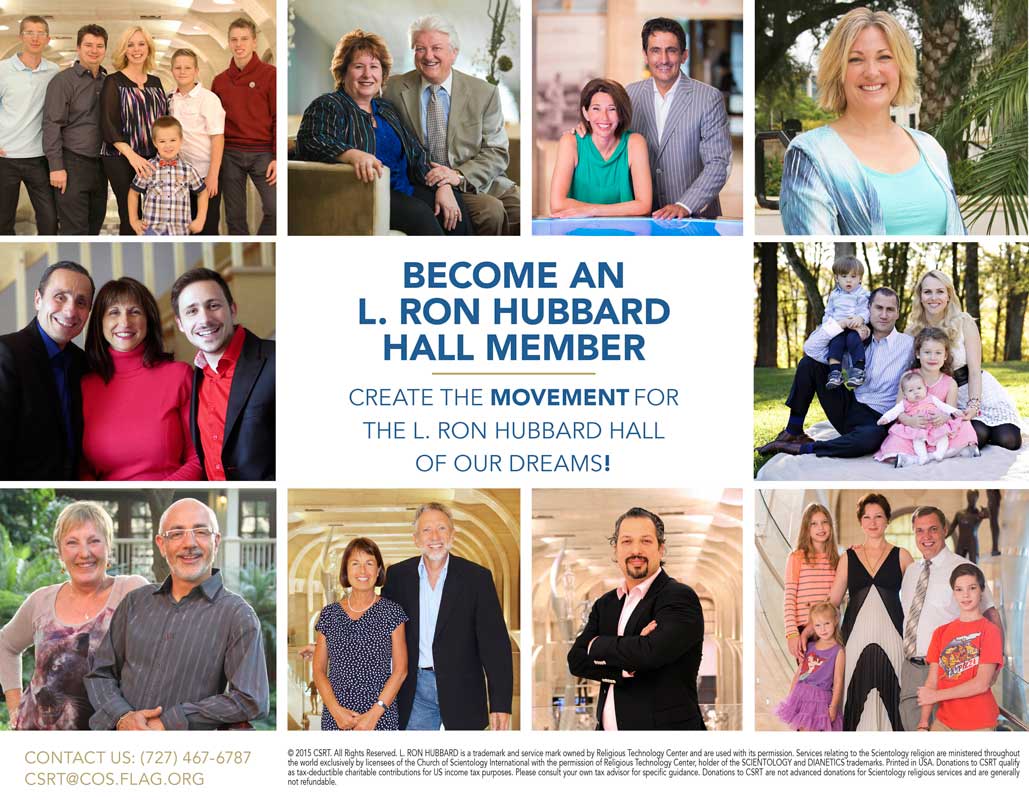 Well, I guess this one just about proves that theory. Look at us! Look at us! Boy do we have money to burn!
Pit really is strange for a religion that is supposed to be based on things spiritual and breaking free of the MEST universe. Not so much… MEST is actually worshipped in scientology today.