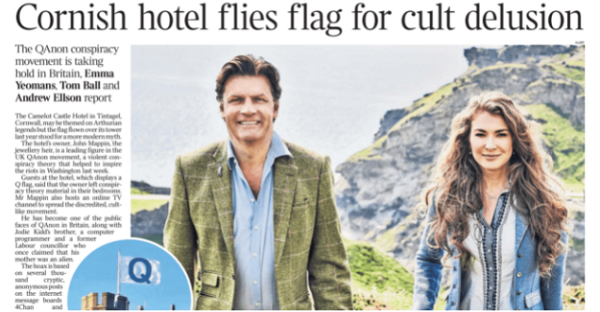 Scientology's version of Monty Pythons Upper Class Twit is at it again (I always love it any time I can slip in a Monty Python reference) — if you don't know this skit, I have included it at the end of this post.
I have written about Mad Mappin before (the most recent here: Mad Mappin At It Again).
Now he has called on a local member of the British parliament to do something about the "genocide" of the COVID vaccines. (Wonder if he has sent something to David Miscavige demanding an explanation as to why all Sea Org and staff were required to get the "Covid injections"?).
Putting an MP on blast like this can backfire.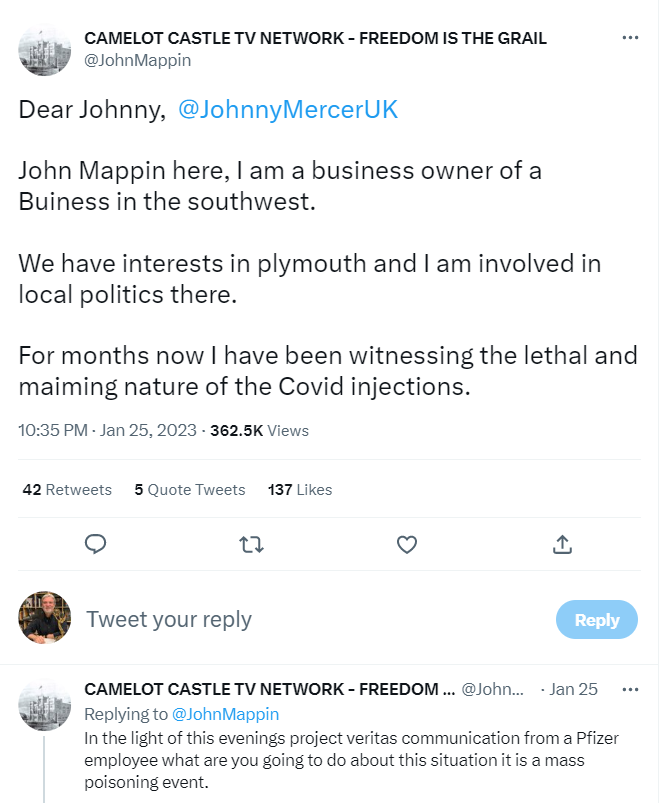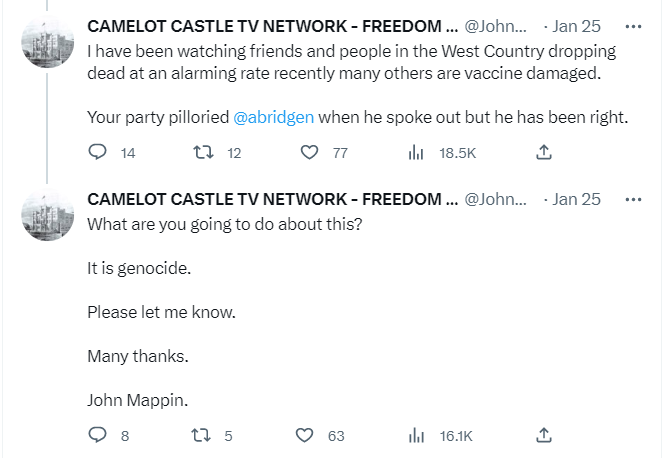 Here is what the Rt Hon Johnny Mercer had to say to Mappin: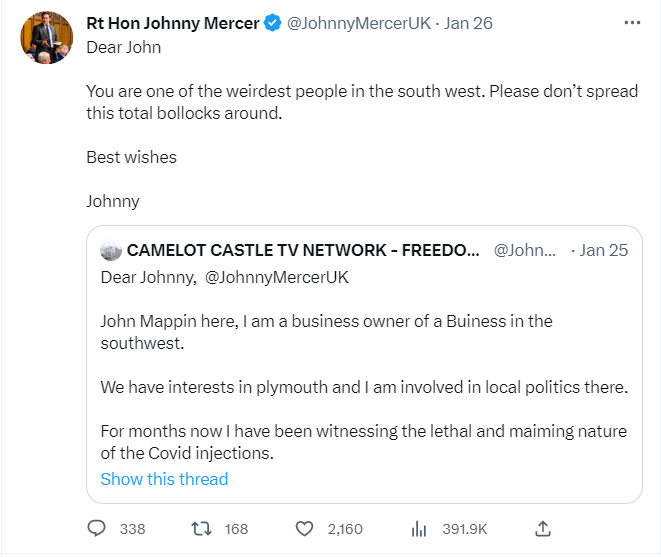 OMG, that is some serious shade.
And then someone else followed up asking for proof…
Mappin just keeps digging his hole, with what scientologists would recognize as "generalities" (which is the language SP's use):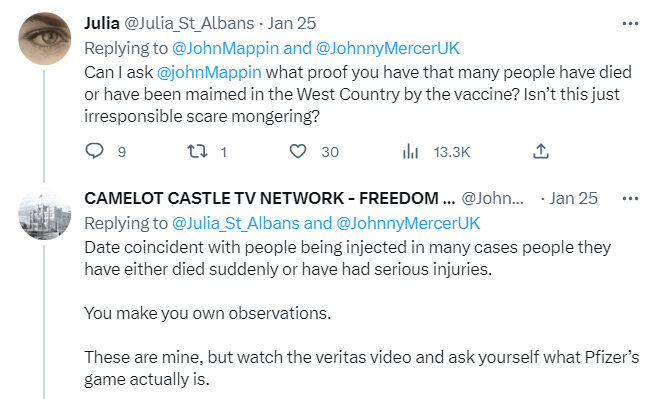 Mappin should stick to serving the guests at his 1 star Camelot castle hotel. Probably should be renamed Fawlty Towers (another Python reference…)
He would fit in well for the Upper Class Twit of the Year competition though…