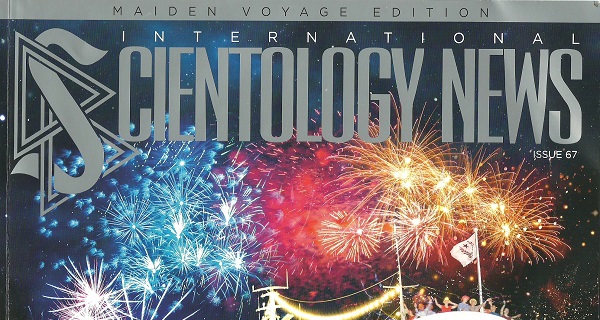 The third event of the 2016 Maiden Voyage week of extravaganza seems to have lived up to all that has gone before when it comes to IAS briefings.
Ridiculous hype about events in far off places that should strain even the most ardent sheeple's credulity.  Announced victories over destroyed enemies — the same "victories" over psychiatry that have been announced year after year.  According to the impeccable news source Int Scn News/David Miscavige, by this time psychiatry should have long since ceased to exist, but in the real world they seem to be doing just fine with new buildings that actually have people in them. And of course there are the massive, milestone legal victories – yet 50 years on the overall scene just doesn't seem to change with legal/government problems all over the place.
But one thing is true: this IS what donations to the IAS buy  – a huge amount of hype and lies claiming accomplishments that do not exist.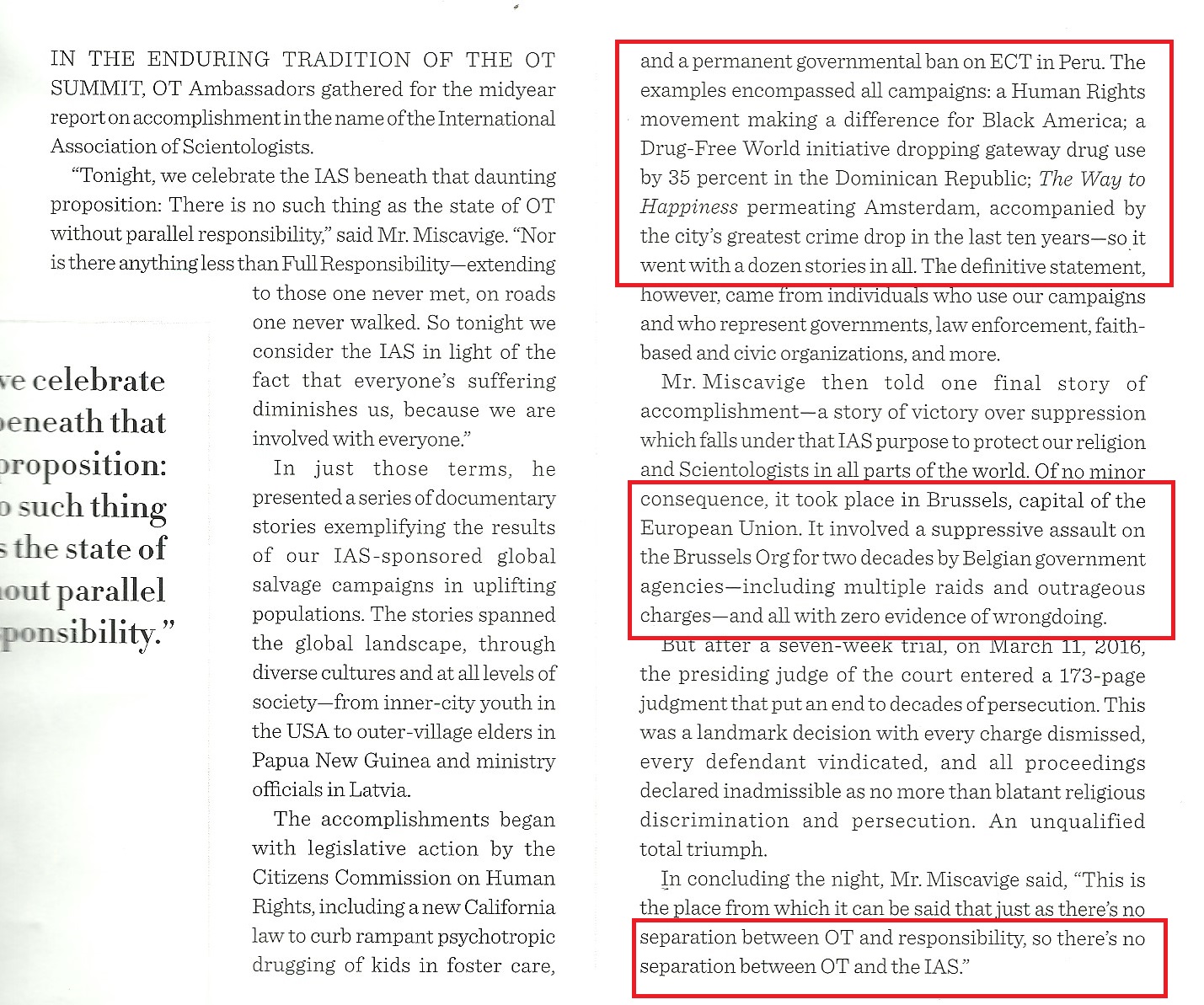 Also note how giving money to the IAS is being constantly positioned as somehow "OT" — that THIS is the only way you are actually going to "go OT".  It's beyond the earlier pitch of "we have to have a war chest to protect the orgs so there is always somewhere for you to be able to go up the bridge." Now Dear Leader is pronouncing from on high that nobody who aspires to be OT is going to accomplish this without rising through the ranks of the destitute and bankrupt to achieve high "status" in the IAS. This positioning is almost complete. You are not truly OT unless you are "assuming responsibility" by handing over cash to the IAS. Patron statuses go hand in hand with OT level certs. Sort of like internships for auditor training. You are not really an auditor unless you complete the internship. So too you are not really an OT unless you are above Patron status (which is like completing the Solo Course — it's the basement from which you are now entitled to take your first step upwards to gaudier trophies).
Final thought: somehow, the epic victory "on a par with the 'War Is Over'" in Brussels just doesn't seem that way to me.  They try to position this as a victory for "Europe" because Brussels is the headquarters of the EU. I guess Miscavige thinks this sounds plausible — and to many American sheeple lacking any understanding they might buy it.  But it is absurd on its face. As silly as claiming that winning a case in State Court in New York City would be a universal victory because the United Nations is headquartered in NY. Or prevailing in traffic court in Washington DC and hailing it as a victory over the federal government.
But hey, you got to use the lemons you got and turn them into lemonade that you can sell at $100 a (paper) cup.