Apparently Footbullet Dave can never be satisfied with shooting himself just once or twice. He just has to keep blasting away like Yosemite Sam on steroids.
A normal person would learn their lesson and not repeat the same idiocy again. But that would be the logic of mere mortals, not big beings like Dave .  He "knows" when something he has ordered blows up in his face that it was only because the constant parade of SPs he has working for him have once again deliberately  sabotaged his genius plans.  So he has them "get it right this time" and do it again.
The Squirrel Busters blow up in his face so he sends them to do it again on camera at LAX. Jenny Linson, Marc Yager and Dave Bloomberg acquitted themselves brilliantly.  You can even hear Dave's orders being executed:"the reason it blew up was that the idiots didn't say 'I am dong this personally not on behalf of the church."' You have to tell him he is meaningless and nobody cares about him, it will totally cave him in."  More brilliant guidance that resulted in another viral video.
Of course, nobody can forget the classic "Let him die" story of the PI's who were arrested while in the process of surveilling Dave's dad with a trunkful of illegal weapons. And the whole sordid story that tumbled forth following their arrest that hit the front pages all over the world.
So, naturally, when Ron Miscavige went to visit some old friends in Portland, Dave just couldn't resist. I guess he was especially worried as there are a few ex-base staff there including one of his former RTC Executives Shelly Britt, ex-Marketing Executive Jeff Hawkins and the former Chief of Security Gold Jackson Morehead.
Ron and his wife were staying with Shelly and here is how she reported it:
I was having trouble with my wifi and noticed a "NSA Surveillance Van 23" on my "available wifi" list (it disappeared after 10 or 15 minutes). Knowing it wasn't the NSA I was prompted to go outside and check things out. (Ron and Becky were away visiting with other friends.)
From my driveway, I noticed a white Ford SUV pulling in to the Animal Clinic nearby. It parked with a clear view of our driveway. And it looked exactly like the black SUV that was clearly following us home from the airport Saturday when we picked up  Ron and Becky (it was a rental and disappeared after we let him know we knew what he was doing).
Another vehicle then pulled into the Animal Clinic parking lot and blocked the white SUV's view. The dude moved to another location, again with a clear view of my driveway. A few minutes later a large delivery truck pulled up and blocked his view. He moved again.
At that point I got my fiance, Randy, who went out and snuck up behind him. He told the guy that David Miscavige could go fuck himself. That got his attention. Any normal person would be like "wtf are you talking about?" But not this guy — he knew damn well "wtf". He pulled out his camera to take a picture of Randy, but forgot to remove lens cap.  He had surveillance equipment on the front seat next to him. He got out of his car so we could get a full frontal. Randy told him he was going to contact the police and the dude made a hurried departure.
It's the same guy that was following us Saturday, just a different vehicle.
This is VERY typical scientology PI behavior. They use rental cars as there is no chain that can link them directly to the church. They usually drive SUVs because they are higher off the ground so its easier to maintain sight of cars you are following. But the vehicles are common enough not to be memorable. And they switch out cars every day or if they are "blown."
And this guy looks like the typical low-rent PI that get hired for this sort of short-term fair-gaming. Reminiscent of the PI that bought my garbage (you can see him in the third video in this posting).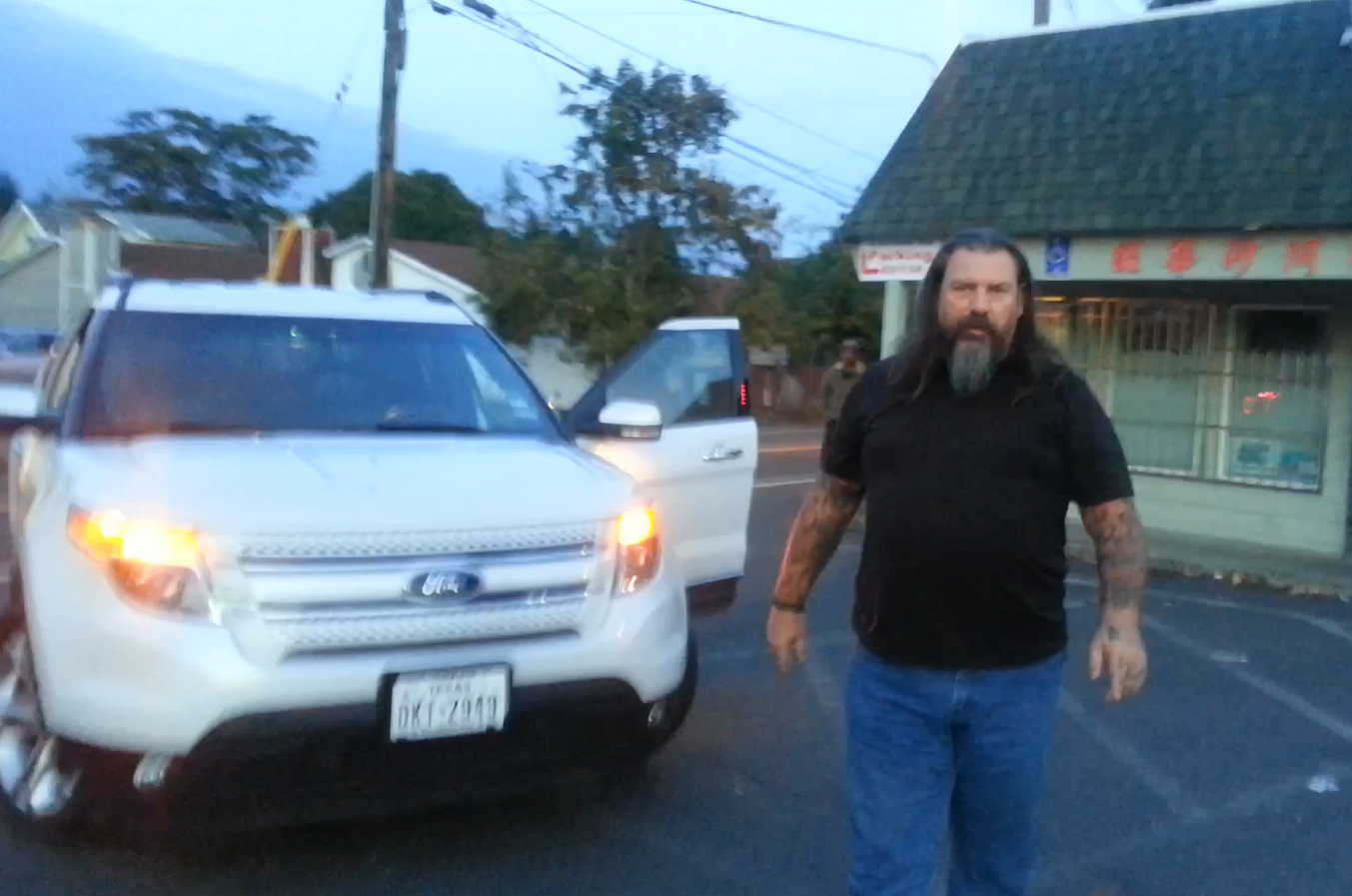 Here is his skill on display – as I said, low-rent.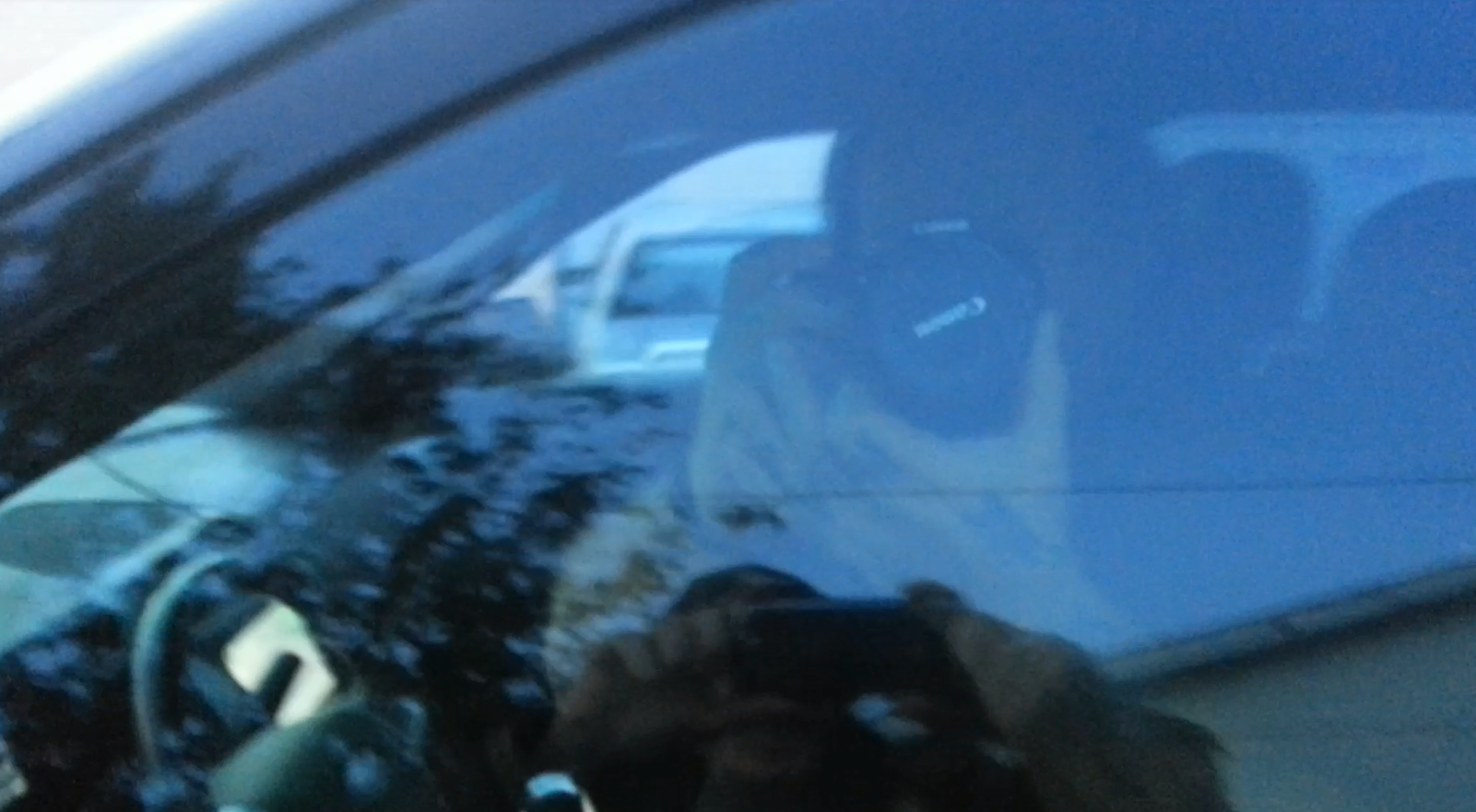 Miscavige is losing his shit.
The world is caving in around him and he is powerless to act.
The Belgian situation is dire. Holland just lost tax exempt status.
Leah Remini is blowing up everywhere he turns and her bombshell book is coming.
Louis Theroux is about to hit the airwaves.
Going Clear is heading for an Academy Award.
And the worst news of all — that big being genius has turned his own father into a crusader for truth.
Oh, how it sucks to be Dear Leader.
PS: Don't you think this "PI" has a remarkable resemblance to the Popeye cartoon bad guy, Bluto? And isn't that just too appropriate?
Especially as you know Popeye is going to pop open his can of spinach whupass and Bluto is going to be seeing stars…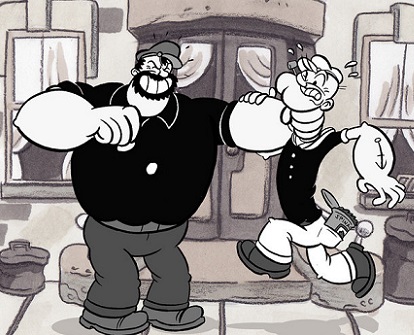 UPDATE:
Eagle-eyed Marc Headley (who incredibly NEVER forgets a name or a face) pointed out that Bluto was the same guy who met us at Salt Lake City airport when we flew in together for Sundance.  We had anticipated this, so we came out separately, I was the "tethered" goat and Marc the spotter and cameraman. We didn't need to be so clever as Bluto was hardly inconspicuous…
He did manage to remove his lens cap, but who knows, his battery may have been dead…