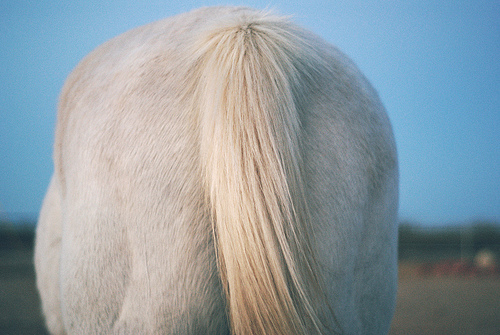 Raving Clive is at it again…
"…the majority of Scientologists have not cognited that we do now have all the Tech exactly as LRH laid it out!"
And you, my friend, have therefore admitted to delivering squirrel tech and charging people for it for 30 years or more. Now you tell your loyal customers they are being recalled AND they have to pay. Can you imagine GM trying this — recalling the cars they made with faulty parts AND charging people to replace them? It is a ridiculous thought. They would be put out of business.
But not in Scientology. Here you announce over and over "we have the ONLY tech to salvage mankind and you need to pay us to participate in it, right now (and no, nobody else has the "authorized" stuff)" and then a few months or years later "Big News: NOW we have the only "real" tech, it was all messed up before — so pay us again." And repeat. As often as you can get away with it.
I guess the "Golden Age" of Tech, when everything was finally perfect, wasn't so golden.
Fool's gold maybe….
Date: Sun, 08 Jun 2014 
From: Flag Office <fscwus@flag.org>
Subject: From Clive Rabey D/Captain Flag AO!

Dear Solo NOTs Auditor or New OT VIII,

With the release of Golden Age of Tech Phase II in November and the opening of the New Flag Building, we have now entered a truly whole new world!

We are going to be bringing you fully up to date on all the news at the L.A. Flag World Tour on Saturday the 21st of June, in the posh "Hollywood & Highland". Doors open at 6:30pm and we start the presentation at 7:00pm.

Not only will we give you a better reality as to how much of an impact Super Power and the Cause Resurgence Rundown truly have (we now have plenty to show and tell!) But we will also give you the fantastic news about people flying through new OT VI with results and a speed which is unheard of! (Did you know that this coming week we will have completed over 800 public on the Golden Age of Tech Solo Courses here at Flag?) Yes the 10,000 target is that much closer!

And yes, we are very interested to see public move onto their next step on the Bridge–which for many is the Purification Rundown or the SRD. We will be working closely with orgs to help get each and every Scientologist onto his or her next step right there in the Class V Orgs of LA. 

While many have experienced this whole new world, there are still thousands of Scientologists right there in the Greater LA area who need our help to get moving on their personal Bridge up to total freedom!

What I need is A) for you to attend and then B) Bring 5 of your friends to the Flag World Tour event as well. I want to reiterate that, while you may be well up on what is happening in PT, the majority of Scientologists have not cognited that we do now have all the Tech exactly as LRH laid it out!

As you report the 5 people that are coming with you to the local FSC Office, you will get a special commendation from my office (with copy to the Freewinds)!

This is a game were everyone wins–Flag, your Org, you and your selectees and friends!

I know I can count on you.

Best Regards,
Clive Rabey
D/Captain Flag AO
Not even bothering to comment on all the other outnesses in this email. He is a fountain of the bizarre.