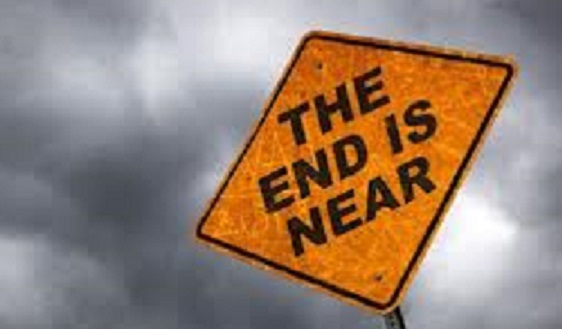 To continue to document the dwindling spiral, I will keep publishing the threatening and quite insane emails that demonstrate the insanity within the bubble.
Here is the newest one. 
These people truly are insane: all beings will be blind and in pain forever, soon. 
This is apocalyptic cult talk without doubt.
From: Your Enemy

fuckoff@eatshitrinder.com

Here's the entire issue boiled down to its basic. If LRH were here, what would he think of you? Of COB? Who would he side with? You think he would side with you. The person who ran away and went to the SP press, who's dragging Scn through the mud daily. The person who's helping the public to have a negative view on the current Church, which, in their minds, = the Church in general = Scientology in general = LRH. Or would he side with COB, who won the IRS war, won Portland and formed the IAS as a result which now safeguards Scientology, who found thousands of alterations in basic books, restored and released over a 1000 lectures, restored the Grades tech, released Super Power, built the new Cathedral, released the most amazing e-meter in history, and is about to release OT 9 – 15, and more.

Whatever you think you're doing, the choice LRH would make is crystal clear. Its one of those "you gotta be kidding me" kind of choices. What you're doing is unbelievably suppressive. You will never go up the Bridge Rinder. Never. Not in any lifetime. And you know this. You hope it isn't true, you hope, secretly, that next lifetime no one will know who you are. But it will come out. With today's tech and materials, we will find you. You're banned forever, Rinder. Forever. And what you have waiting for you as a result is beyond almost anyone's reality. Its a kind of hell that one wishes only on his worst enemy. And you have selected yourself as that enemy. Once you get there, Mike, there's no turning back. That's WHY Scientology pushes so hard, that's what the big emergency is about. Its not to clear the planet before it blows up, although that's another reason. Its just not the primary reason. The primary reason is all beings will be blind and in pain forever, soon. In that c ondition, they're beyond help, totally. And there they will be, worsening, through the millennia. Its truly a forever proposition. And you have cast yourself to this fate. There is no helping you. None.

I don't care what you do. I really don't. I'm not one of those Scientologists who wants everyone to get into Scientology. There are some people who are simply not invited and others who don't deserve the privilege, for it is a privilege to sit on course and listen to LRH, or to hold the cans. You and Cook and Ortega and Rathburn and the others can drive off a cliff together and I'd be thrilled with the news. What you guys are doing will not stop our mission. It just won't, I'm merely stating a fact. Billions of psych dollars didn't, but you think you can?

What you should do – and believe me I'm not trying to convince you because I know you won't – is knock off this bullshit. Go public with your decision to go back, and get busy with that multi-lifetime amends project. You probably won't get accepted. But at least you can clean up some of the mess you've made in the public mind, you will have that for yourself anyway. This isn't about COB. This is about LRH.

You know this is true. Yes you do.
And on the brighter side of life — here is a story of someone with integrity. A recent GAT II trainee, he compares the actions of the church with the former apartheid government of S. Africa and segregation.