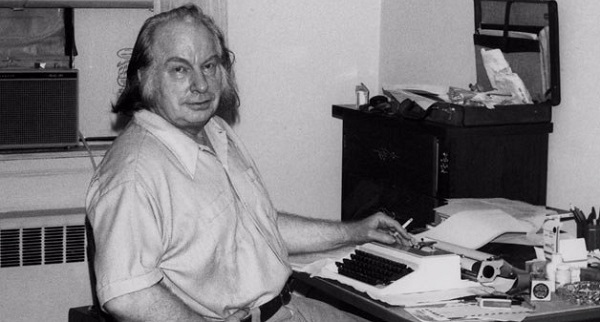 Leah reminded me of a piece of Hubbard crazy that I had totally forgotten about.
This is CURRENT policy of scientology.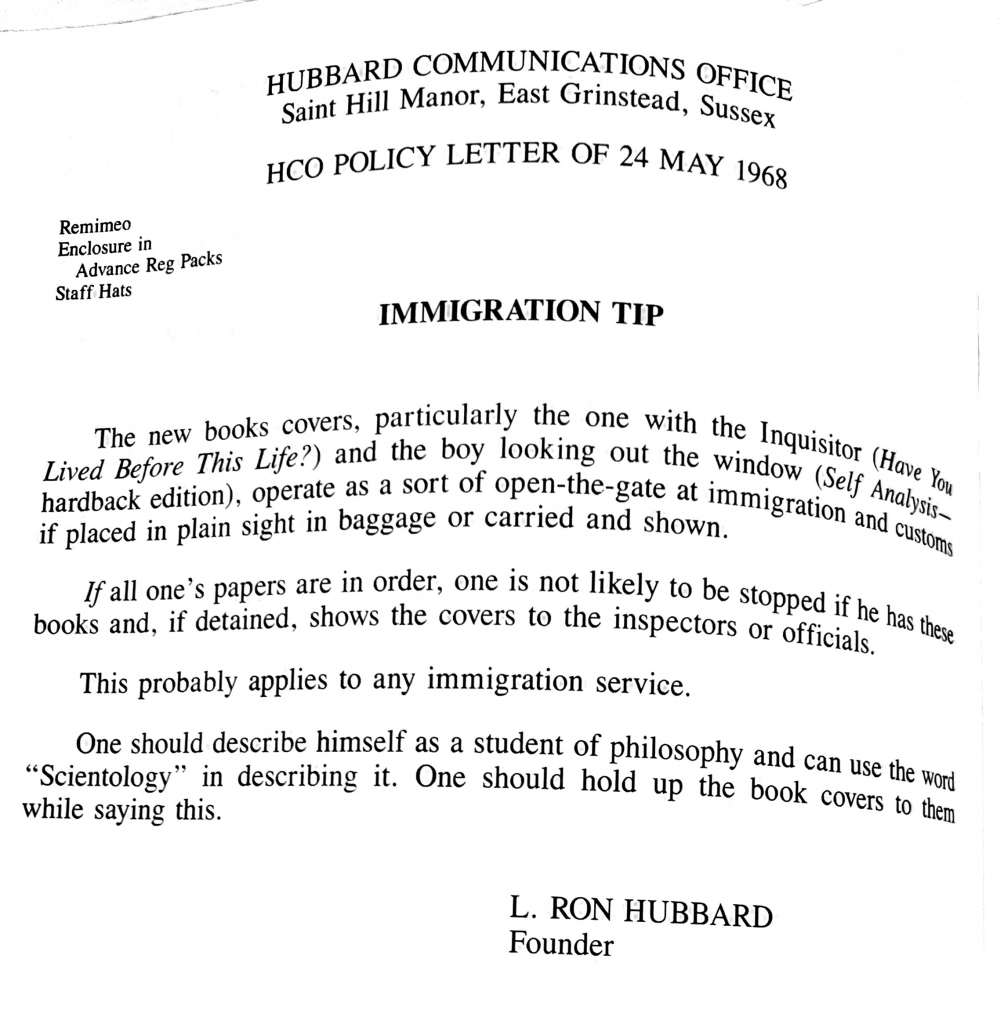 These are the covers he is referring to: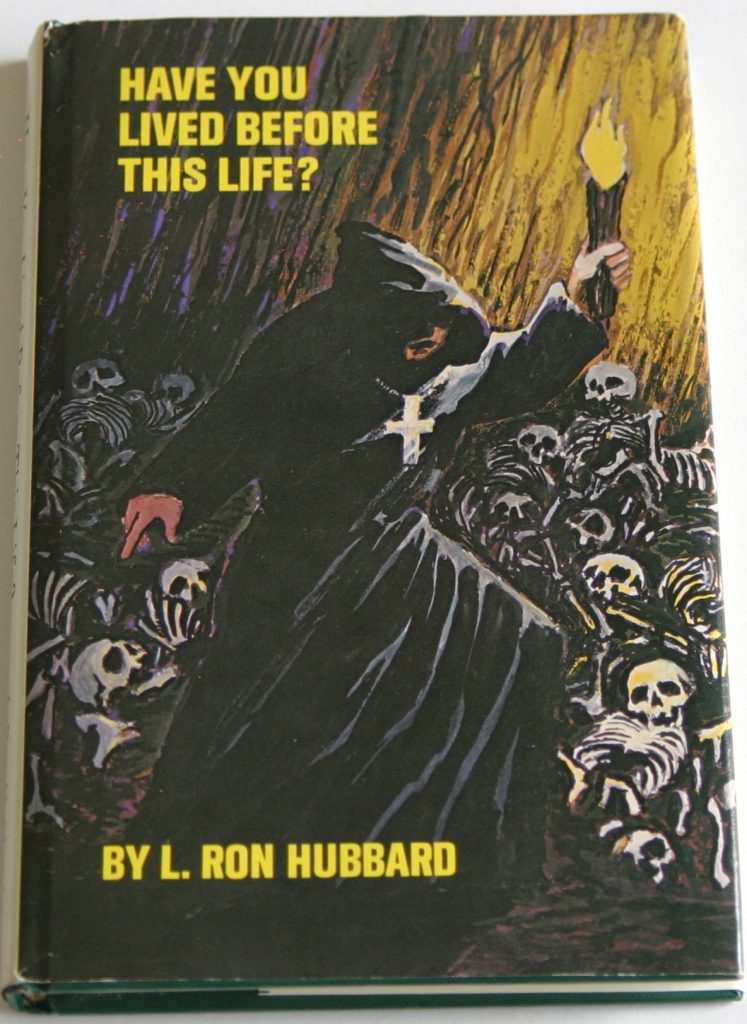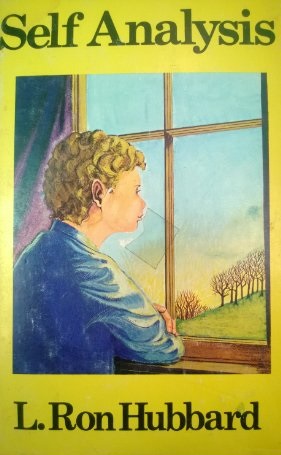 According to Ron, any Immigration Official seeing these covers is going to fall all over himself to let the good scientologist into their country. And he is SERIOUS.  Scientologists believe this is true because Ron said it is, even though by observation these paintings are middle-school level efforts, especially the boy looking out the window. How this image is supposed to cause anything other than wondering who would use such amateur paintings for the cover of what is claimed to be a serious book is anyone's guess…
Hubbard delivered a (confidential) lecture on the subject of symbolism to be used on book covers. It all comes from his "research" into the contents of the R6 bank and he explained that by using symbols associated with implants you could control people and cause them to subconsciously want to buy the book. The caveman eating the drumstick on the cover of History of Man is another example. So too the silver spacesuits and snakes. The volcano on Dianetics.
While I don't have a copy of the confidential briefing I refer to above, I do have the transcript of one of his most notorious lectures, Class VIII course lecture # 10 entitled Assists. In it he says the following:
People are taught carefully that any man who tries to save the world must be killed. he must be mobbed and hanged. Any man who tries to save the world. So I of course, shifted our valence over to a more optimum R6 valence. The whole population of the planet responds like a clock to R6 symbols. They respond to nothing else. They do not respond to reason. They only respond to R6 symbols. So you occupy the wrong symbol and people begin to think of you as a person who is going to save the planet, then one and all are more or less under orders to slaughter you.
Now I could give you much of the symbolism and so on which goes along with this but you find it recorded. This, of course, man responds to an exploding volcano (Ron shows a DMSMH book front cover, which is an exploding volcano). He responds to that. He understands that. It doesn't restimulate him because he's not up to being restimulated, he just knows that that's all right. In R6 everybody is shown crucified.
You saw this in practice in other book covers which are all based on images Hubbard claims come from the R6 bank: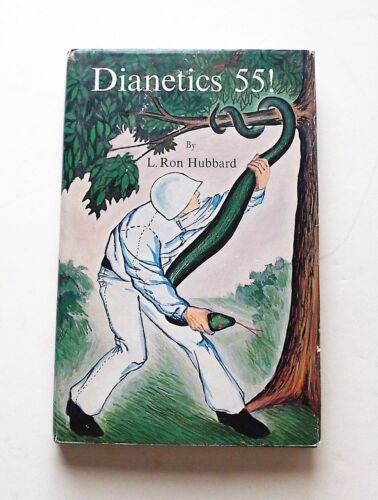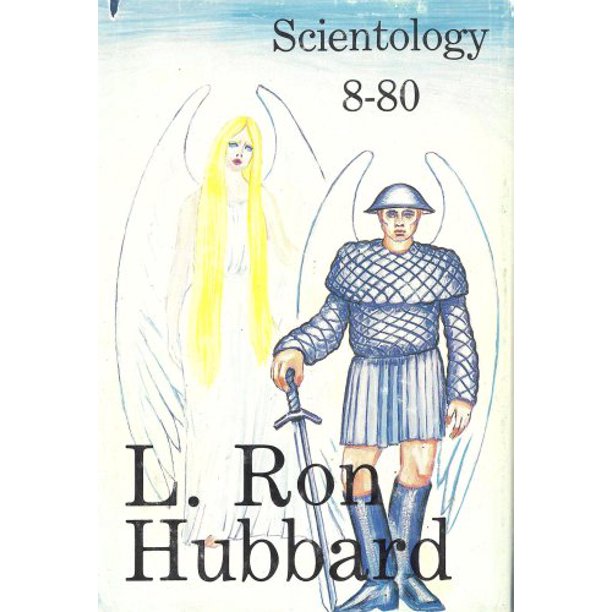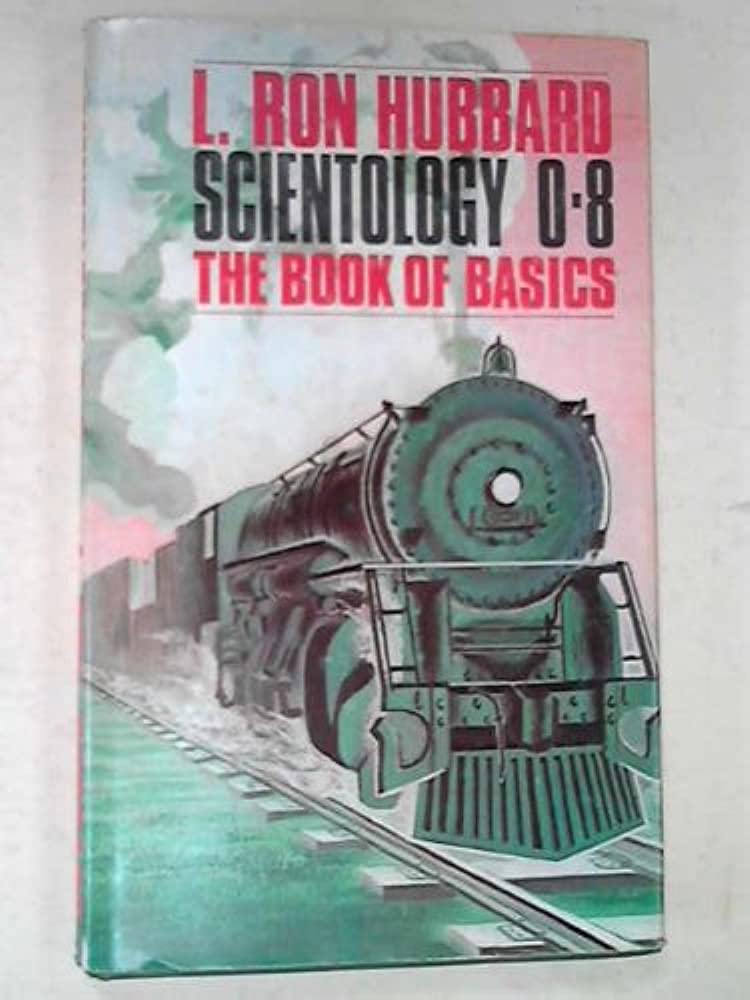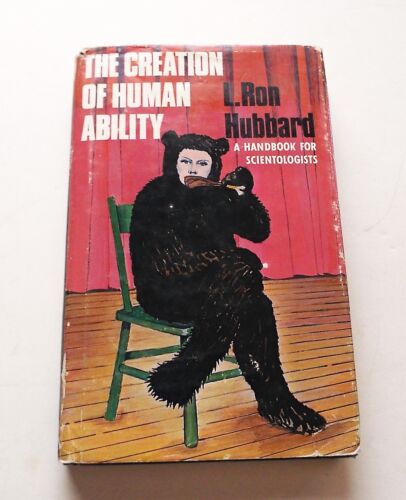 Miscavige of course changed all these covers. Scientologists don't seem to know or care. Hubbard's policy of how to deal with Immigration has been knee-capped by The COB. Have You Lived Before This Life? was scrapped altogether.  Below is the current covers of Self Analysis. No golden haired boy looking out a window. I guess they had to come up with another technique for dealing with those annoying Immigration Officers because the Hubbard R6 technique is no longer available. It's an even simpler Hubbard solution — lying.