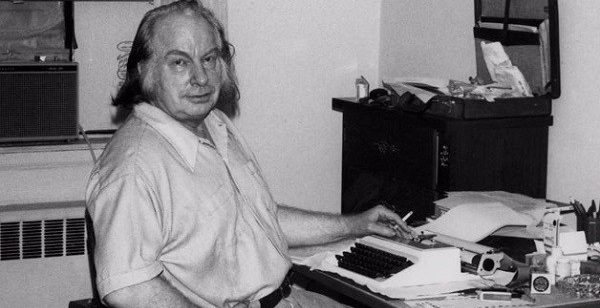 This is a direct quote from a policy by L. Ron Hubbard of 15 Aug 1960 DEPARTMENT OF GOVERNMENT AFFAIRS
The bold-face is mine to highlight some of the most disturbing passages.
The object of the Department is to broaden the impact of Scientology upon governments and other organizations and is to conduct itself so as to make the name and repute of Scientology better and more forceful. Therefore defensive tactics are frowned upon in the department. We are not trying to make the Central Orgs and HCOs "be good". We are trying to make their reach more secure and effective. Only attacks resolve threats.
In the face of danger from Govts or courts there are only two errors one can make: (a) do nothing and (b) defend. The right things to do with any threat are to (1) Find out if we want to play the offered game or not, (2) If not, to derail the offered game with a feint or attack upon the most vulnerable point which can be disclosed in the enemy ranks, (3) Make enough threat or clamor to cause the enemy to quail, (4) Don't try to get any money out of it, (5) Make every attack by us also sell Scientology and (6) Win. If attacked on some vulnerable point by anyone or anything or any organization, always find or manufacture enough threat against them to cause them to sue for peace. Peace is bought with an exchange of advantage, so make the advantage and then settle. Don't ever defend. Always attack. Don't ever do nothing. Unexpected attacks in the rear of the enemy's front ranks work best.
Never put the organization on "wait" because of courts or other matters. It's up to the Department to make the actions of HCO Secs and Org Secs right, not enjoin right actions on the HCO and Org Secs.
To win we must have treasure and verve. If a Central Org and HCO function perfectly as service units then treasure and consequent security for the further advance are to hand. If the Department operates with verve and elan, even with rashness, it will afford a screen behind which organizations can work.
This is CURRENT policy employed by scientology. No policy of L. Ron Hubbard becomes "old" — that is strictly forbidden. Only he could decide to cancel something he had written,m and rest assured, he did NOT cancel this policy. In fact, he expanded on these ideas in a number of other later writings. It is in evidence in their responses to Scientology The Aftermath. Every day.
It is this type of policy — not the "beliefs" — of scientology that prompt and justify their abuses.
These are the policies (and thus practices) of scientology that we must all continue to expose  and bring to an end.
For a more extensive description of how scientology approaches "problems", see Dealing with Critics of Scientology — the L. Ron Hubbard Playbook.