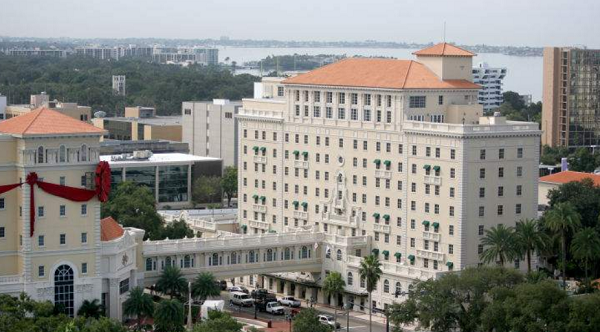 Yesterday's post about the fake scientology tours brought some other interesting things to light.
First, one of the scientology "fronts" that smears whistleblowers announced that the Ft Harrison is "for scientologists only".
When Aaron Smith-Levin pointed out that Lisa Mansell had lied to the Chamber of Commerce, the "Truth Newsroom" quickly "clarified" that it's "open" to Non-Scientologists if they "don't show up unannounced" and "where there are community events being held."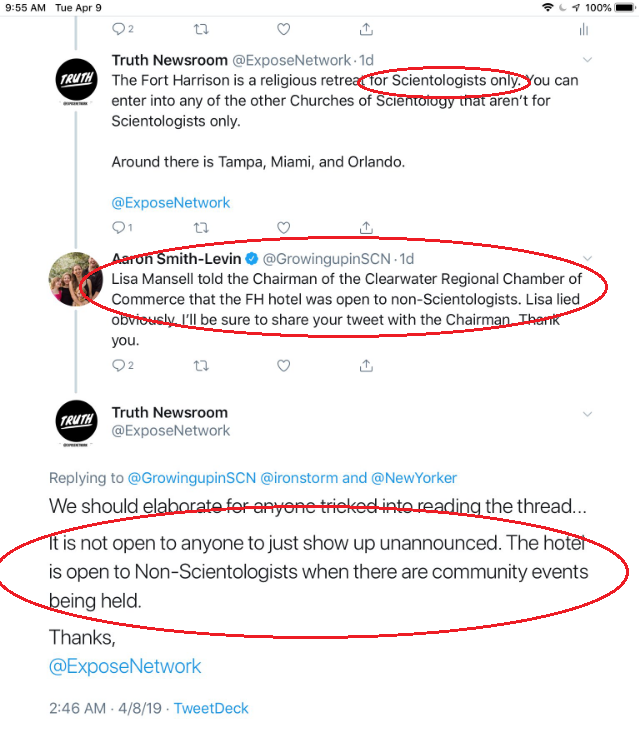 But things became even more bizarre when someone dug up this EventBrite invitation to the "Tour" (which apparently no longer appears anywhere):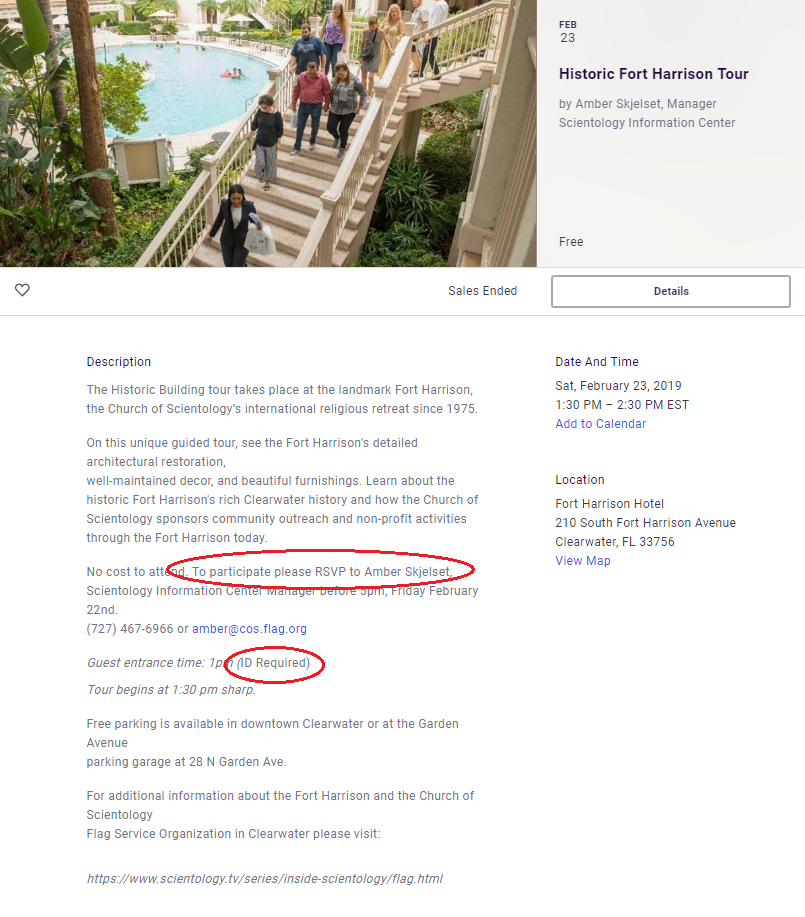 You need to "RSVP" and show up with a photo ID. You would think this was a tour of the White House or the CIA…
It is obvious what they are doing.
Give them your name and they will scour social media for any "bad connections" or "inappropriate friends" or membership in the wrong Facebook groups or comments they don't like.  If they find this, suddenly there will be no availability for the tour.  Though I would guess there will be no more "tours" as the Hermit Kingdom shuts down even this limited access.
If you try to use a fake name to avoid scientology delving into your social media persona, they will catch you at the door when you're screened to enter the building.
It would require a pretty elaborate effort to circumvent their screening process, and they are reasonably confident that nobody will bother to do what would be needed just for the sake of a wasted couple of hours. But who knows, it could be done…
How long will it be before they stop holding any "community events" inside the Ft Harrison out of fear of people asking the staff questions they don't know how to answer?
That day may already have come.
as scientology is exposed for what it really is they withdraw further into their bubble and th3 remains sheeple become even firmer in their conviction that the "wog" world are losers and intent on destroying their efforts to save mankind. Poor deluded souls.