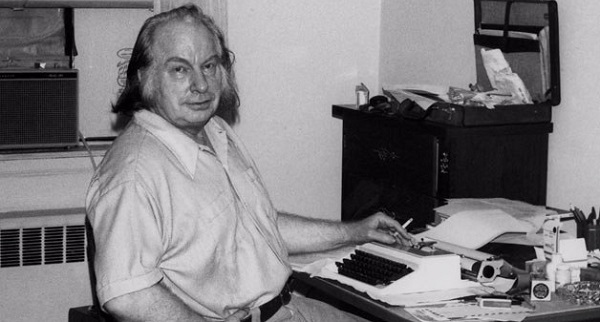 Here is some more gibberish from L. Ron Hubbard — taking a "small bit" from OT VIII to explain that because drugs "threaten the body" a thetan reacts by "mocking up." "Of course," Hubbard says without explaining why it is "of course," he mocks up more reactive mind (why exactly instead of something good?) and thus "under threat" he goes "out of present time."
Whatever. This is a lot of assertions about what happens in just a few words… All of accepted as gospel truth though there is nothing cited to explain this. "Ron says" and so it is true.
Someone at Celebrity Centre thinks this is brilliant and explains a lot about the human condition.
After all, Ron "researched" this, right?  He said in the first line "I have been doing some research" so there is no question this research is a fact. He is carefully "scientific" in his announcement that the "basic equation" is "apparently" — then given in all caps.
But this is not to be ingested as an "apparent" equation. It is now, as Ron said it, THE equation. Never to be doubted or questioned.
It is every bit as authoritative as his claims about the "Piltdown Man incident" that he uncovered in his extensive research that resulted in his "cold-blooded and factual account" of "your last sixty trillion years."