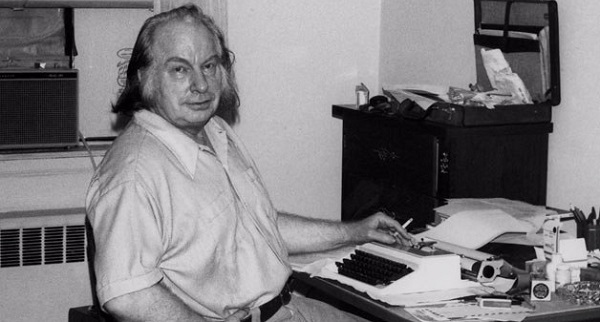 Here is another astonishing statement from L. Ron.
It's accepted as true by the bubble-dwellers, but in fact, it is evident that studying scientology in fact makes you dumber. The more you study, the less you believe you need to think for yourself and the more you are convinced that all you need do to have the answers to every question in life — from why am I crazy to how do I wash windows properly — is to "do what Ron says."
That does NOT make a more intelligent person.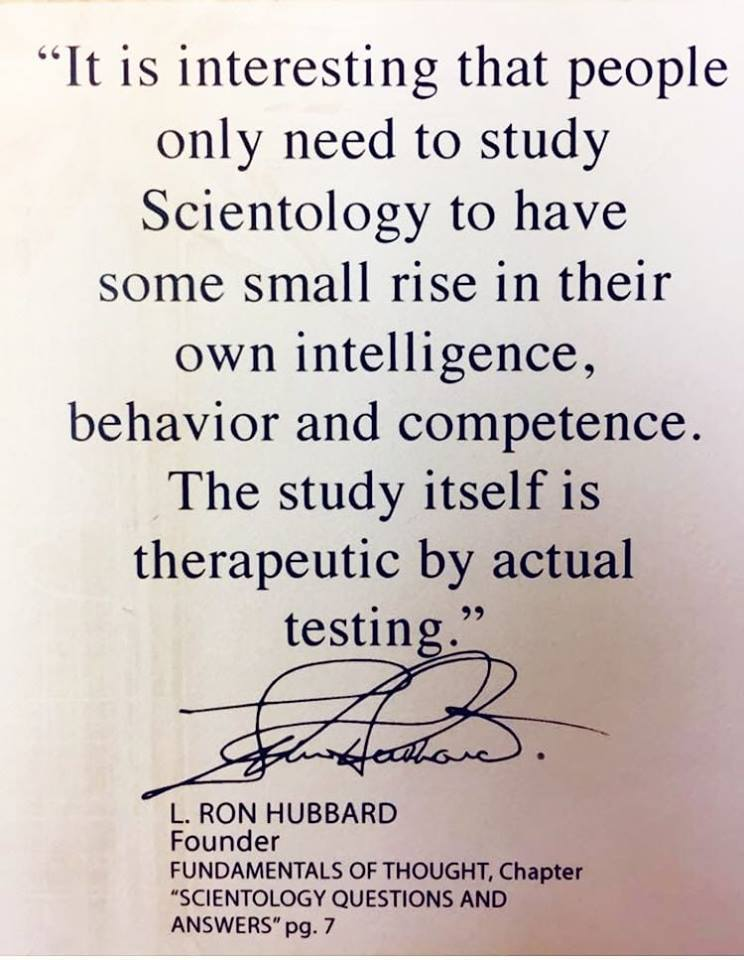 You can bet there was no "actual testing" at all.
But Ron said it, so it must be true.
This is taken from the same book in which he proclaims:
"…a quarter century of original research by L. Ron Hubbard, have brought the humanities, so long outdistanced by the "exact sciences," into a state of equality, if not superiority, to physics, chemistry and mathematics.
…
"No such knowledge has ever before existed, and no such results have ever before been attainable by Man, as those can be reach by a study of this brief volume.
…
"Scientology, used by the trained and untrained person, can improve the health, intelligence, ability, behavior, skill and appearance of people."  [appearance?]
L. Ron Hubbard could never be accused of bashfulness.
His conceit is amazing. But he has convinced a lot of people he knew what he was talking about — no matter how bizarre, outlandish or self-promotional.
Quite a feat.