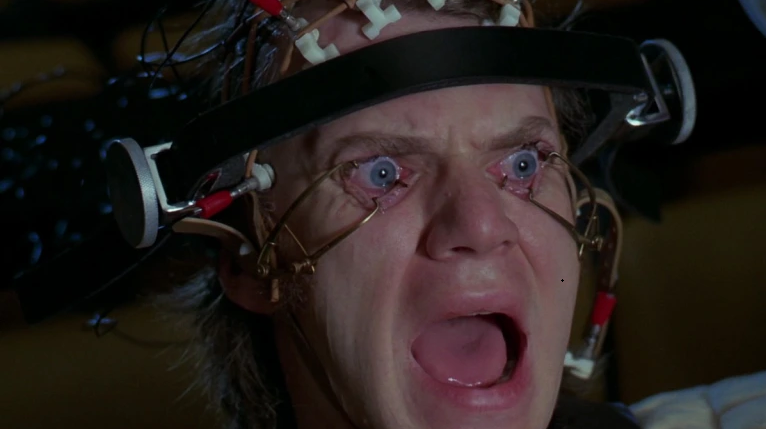 This is not a joke.
This is a brand new promo piece from Flag. Mailed this past week.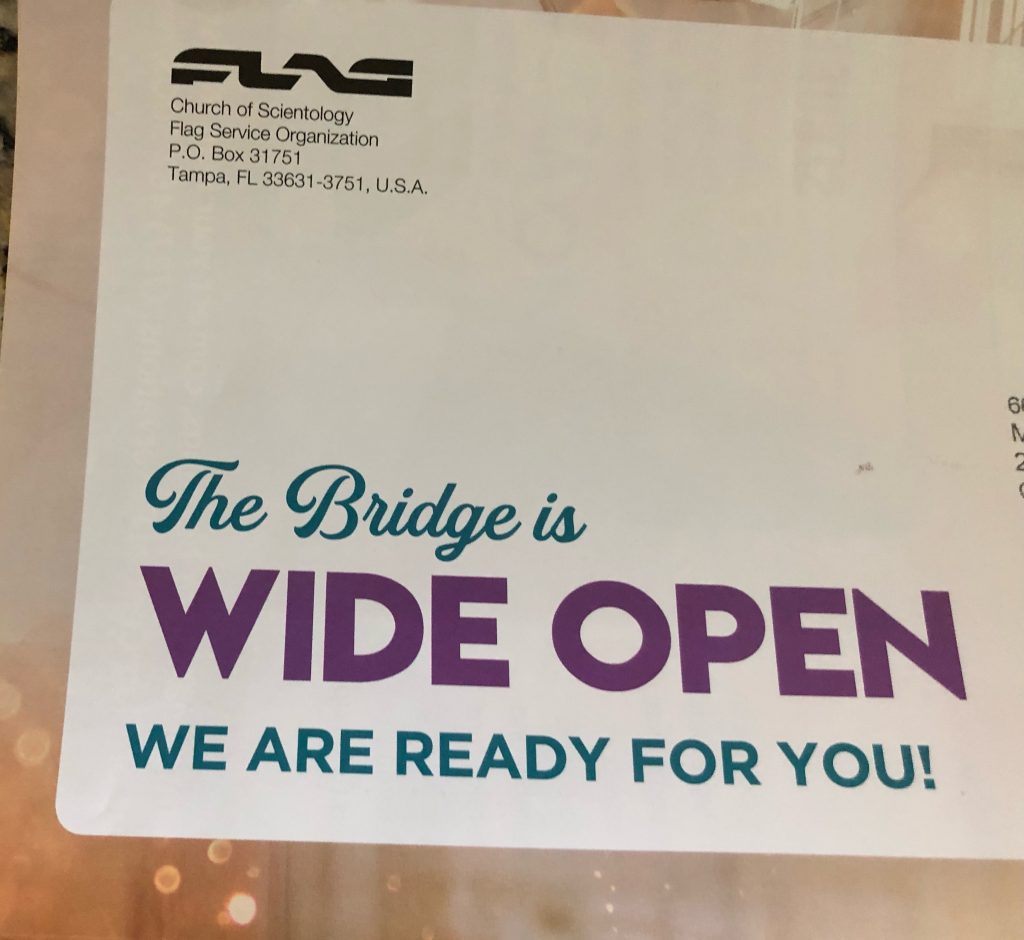 Of course, the "Bridge" was NEVER restricted at Flag. They were bringing in people from Class V orgs to do the Purif and TR's and Objectives throughout the pandemic. It was the only place they COULD go.
But now, they have new protocols and they are announcing it loud and proud in one of their oversize, high-gloss mailings: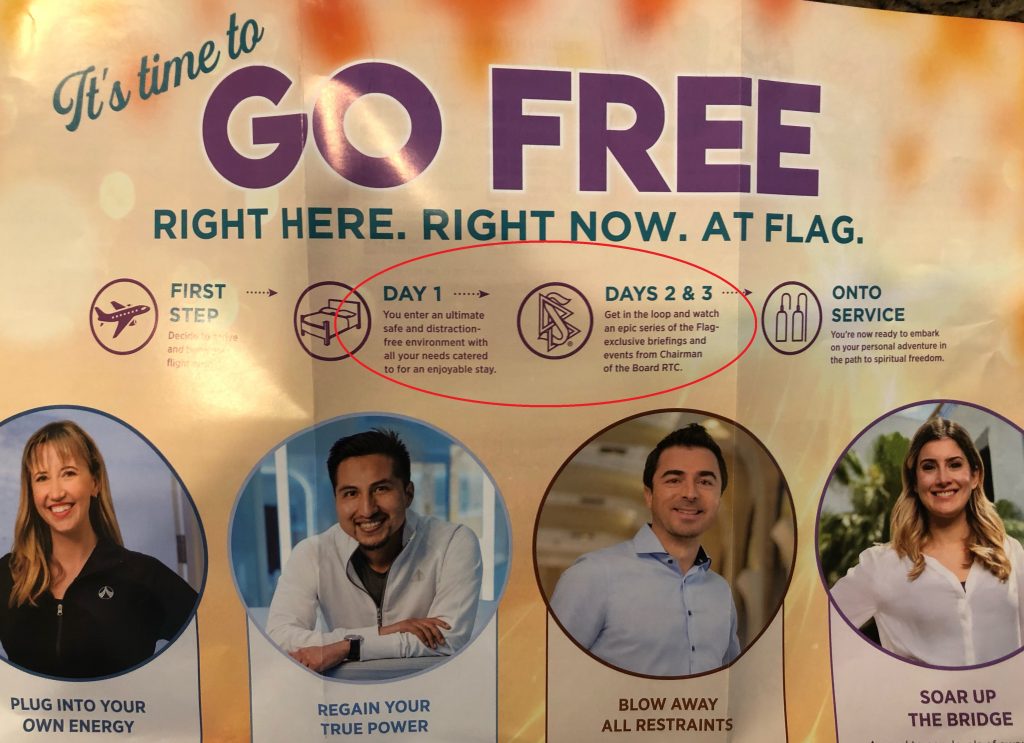 So, this is the new protocol. Enter "an ultimate safe and distraction free environment" one Day 1. Then for 2 days "Get in the loop."
What exactly does this entail?
Watching these "intimate briefings" all day long. OMG!
He is giddy drunk on his own self-importance.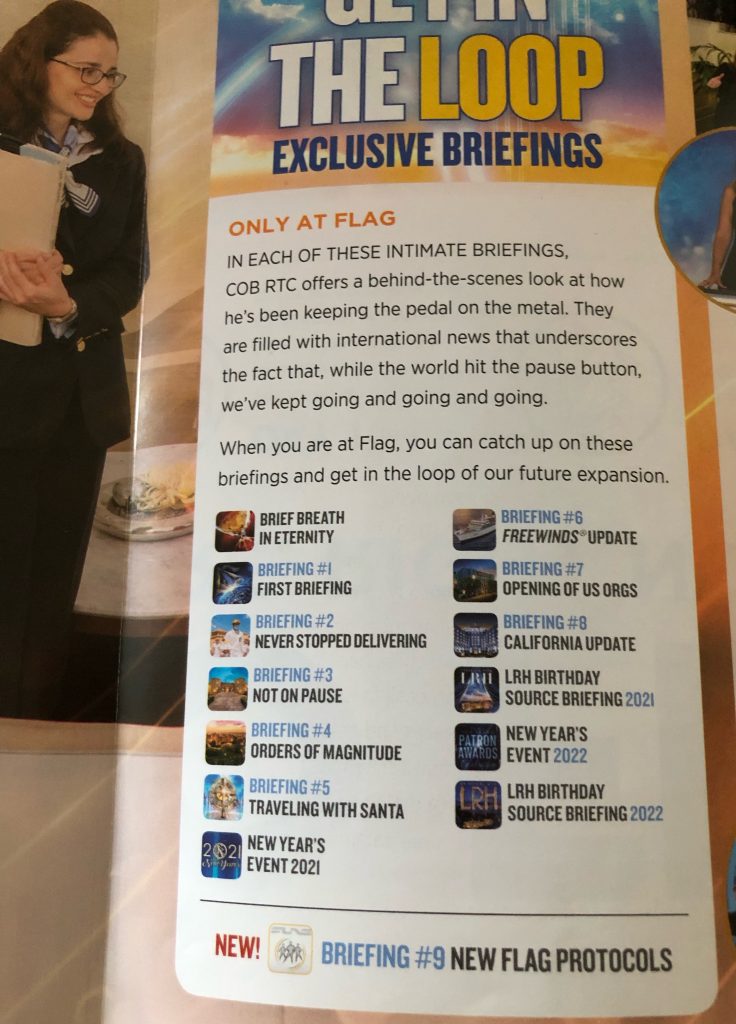 PS: "intimate" is code for "delivered at the Flag auditorium," but they don't want to say that as FSO and RTC are claiming they have no knowledge of the whereabouts of David Miscavige…
PPS: I wonder if they were deliberately trying to evoke an image of MTG to appeal to their MAGA crowd on the front of their brochure? Or was it a "Freudian slip."