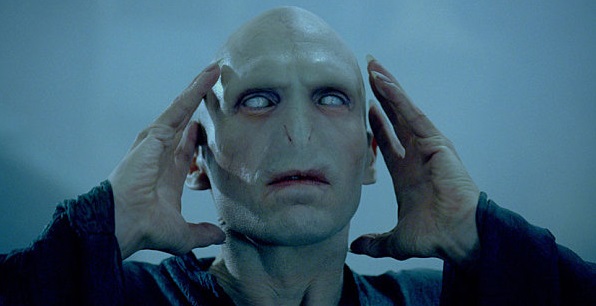 He Who Shall Not Be Named made a stealth appearance at Flag Graduation. He took the stage basking in the glory of his "victory tour" of the City of Clearwater to con them into handing over yet more of downtown Clearwater to the first scientology city (at least by square feet of tax exempted property).
What is most interesting about the Graduation pitches is that there is no record of them. So, he cannot be held to his promises as they disappear into the ether as soon as the clapping and cheering has died down.
But we are fortunate to have a first hand report from one of our Special Correspondents about what he told the assembled sheeple. It's pretty much same old, same old, but there are a few interesting tidbits.
He announced some more of his miracles of the Golden Age breakthroughs (back in the day they would have been called "technical degrades" nowadays they are "breakthroughs" and "streamlines"). To that end "GAT 2" has finally hit the Indoc. Pack for OT's (whatever that means). And HWSNBN proclaimed to one and all that the OT levels have been "upgraded" and "put more on Source". OT V now takes 5 intensives while OT 3 takes but 1 intensive now (love to know what happened to the handwritten LRH material that says this is NOT a fast level). And for good measure, so there can be more auditors without preOTs available to do call in, he has released a new Class 9 auditors courses.  Faster than ever now. Though still no Briefing Course.
And then big news on Battlefield Earth. He is reported to have proclaimed it is now atop of the NYTimes bestseller list. Perhaps he knows something nobody else does yet.  If it is, it's stay there will be very short-lived.
And on the "ideal org" front, he announced that both AO Africa and AO Anzo will be opened this year. The latter is likely. The former has been promised now for decades and as far as I know nothing is happening in Africa to renovate that property. I guess he figures that if one of them opens everyone will forget about the other one (and the "AO" in Canada and Mexico, the Canadian one has been used as a hideout for offloaded SO Members from the Int Base like Marc Headley and Maureen Bolstad's sisters).
And finally, Harlem "ideal org" has obtained its Certificate of Occupancy and will open soon; late July is what the whispers speak. In fact, you can predict Dear Leader will be heading up to Harlem this weekend or next to yank his ribbon and pose for the video teams so there is something to show at the next IAS event in October. He will want to do this trip while he is still on the East coast, so it will happen soon so as not to cramp his plans for the summer.
What is remarkable about this is how long this has been going on. I did a quick search – you can see they purchased the building in 2007.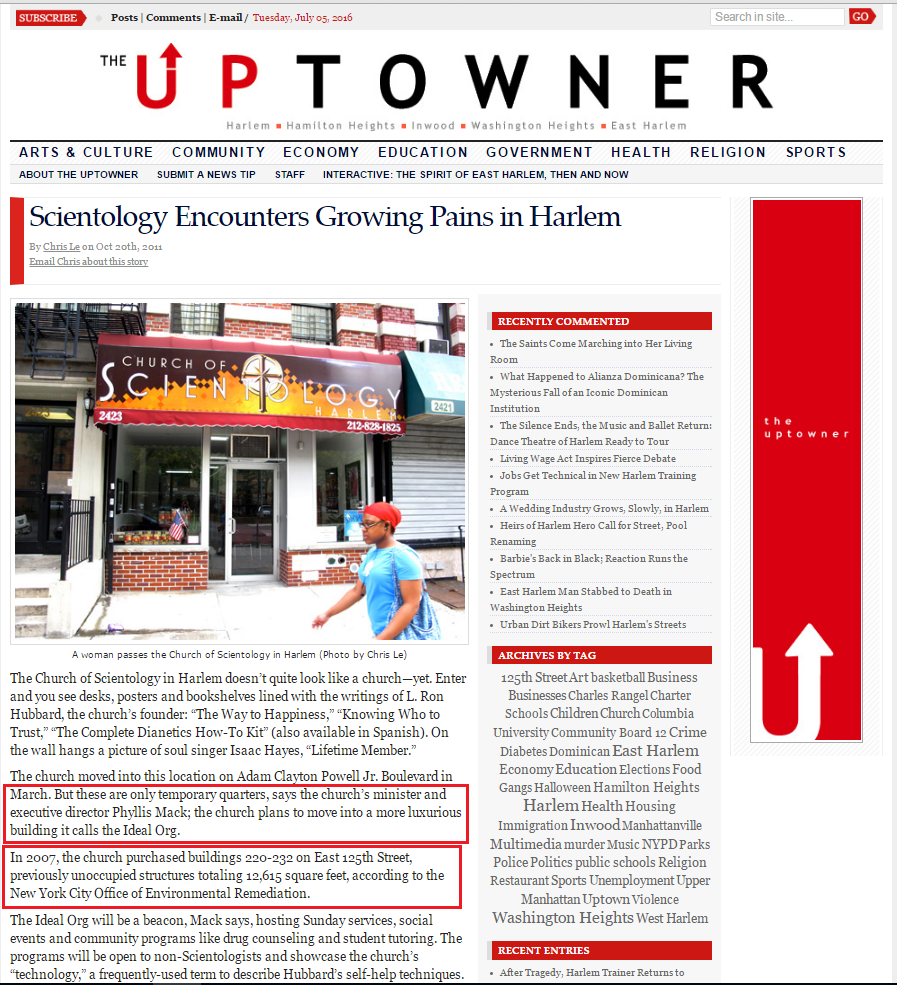 In MAY 2012 they announced in Ebony magazine the opening was "upcoming."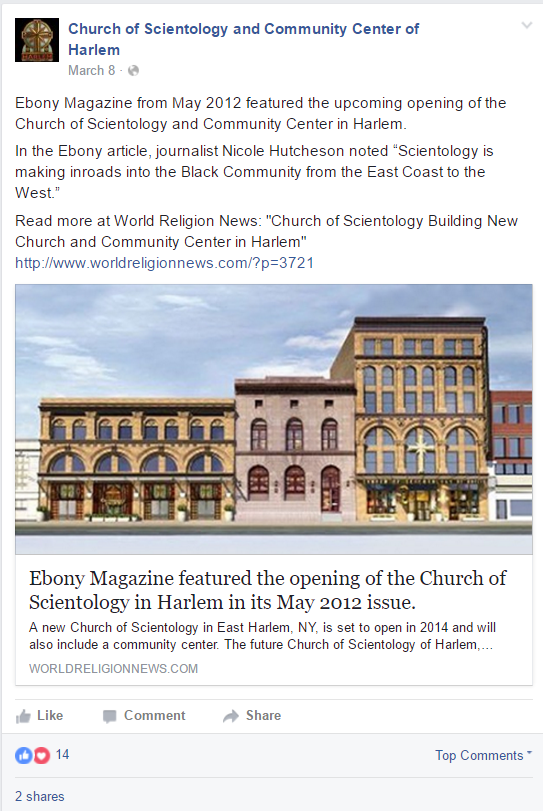 In 2013 they said it would open in 2014.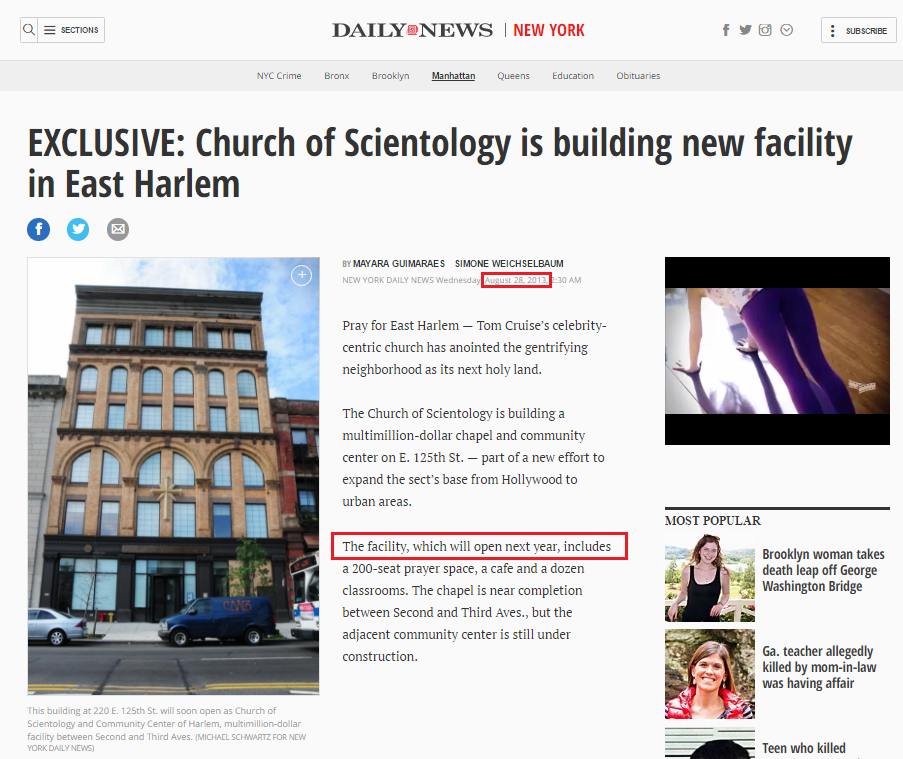 In 2014 they posted images of their new spaces on Facebook.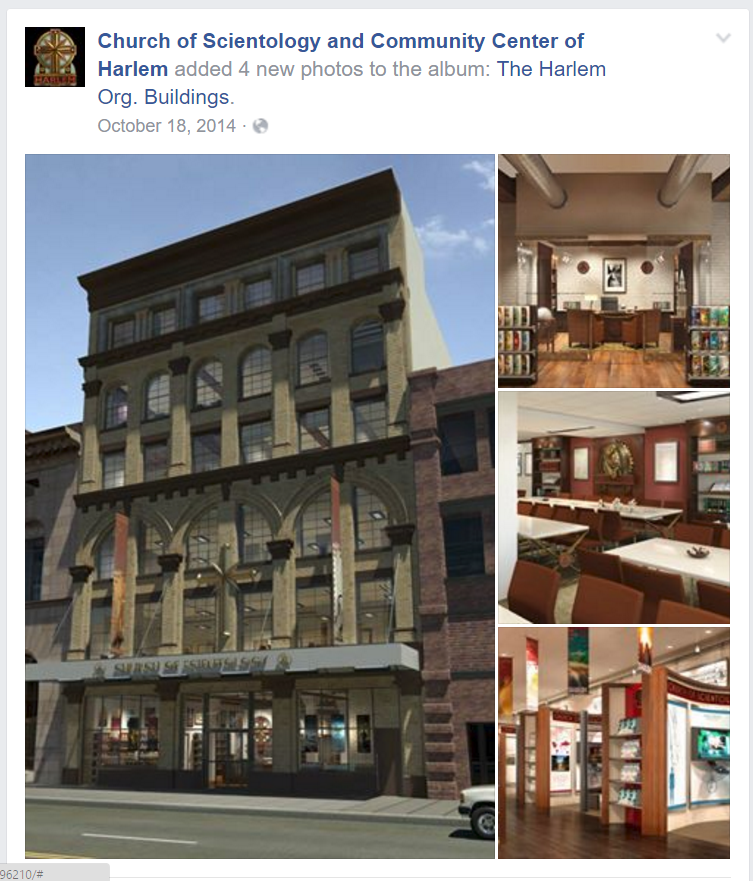 Last year around this time they applied for a street closure.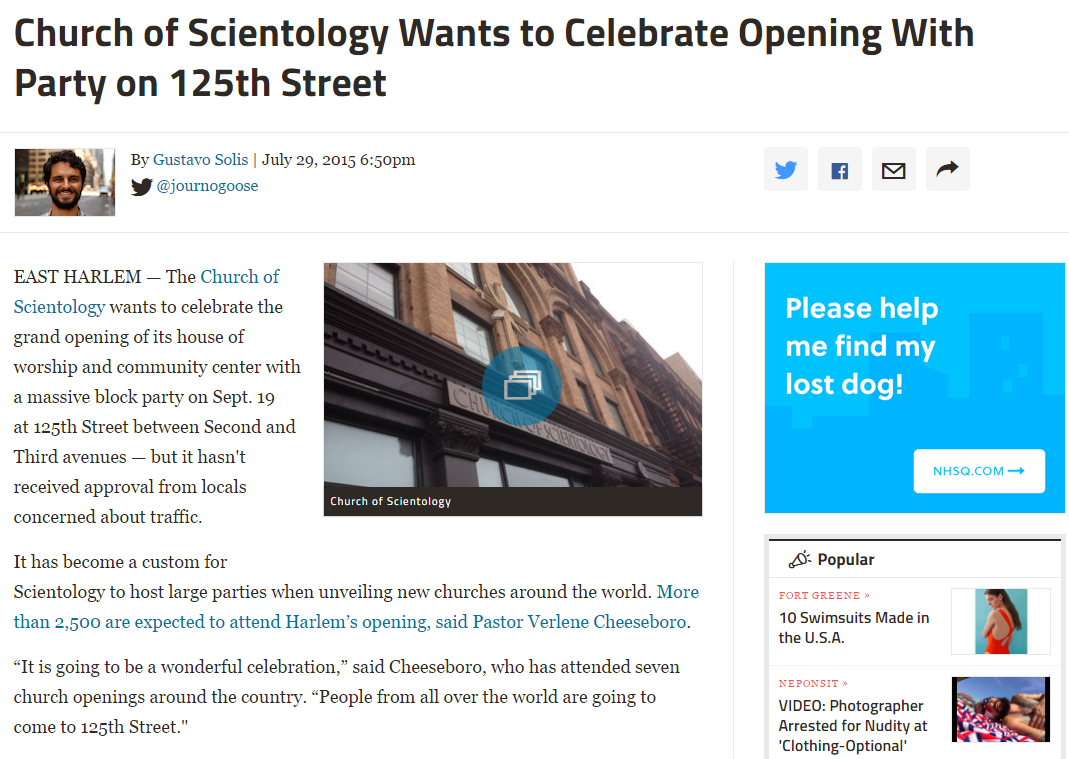 So, those in New York, be on the look out for this event.