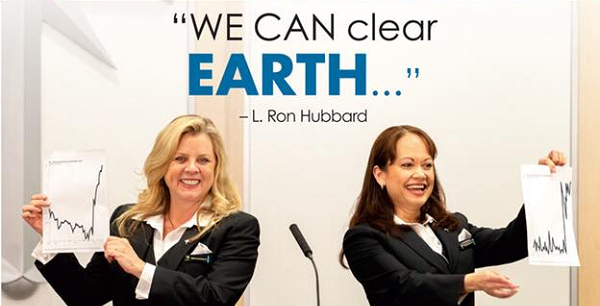 OK – let's take a moment and take the planetary Clearing challenge once again. LRH proclaims it's possible, so it must be true right?
Don't these amazing "no numbers" graphs prove it? They show them at every event and the sheeple seem to lap them up.
Let's ask the experts: How DO you get 327 million Americans to cross the Bridge? How DO you Clear the planet? (not just "make Planetary Clearing a reality")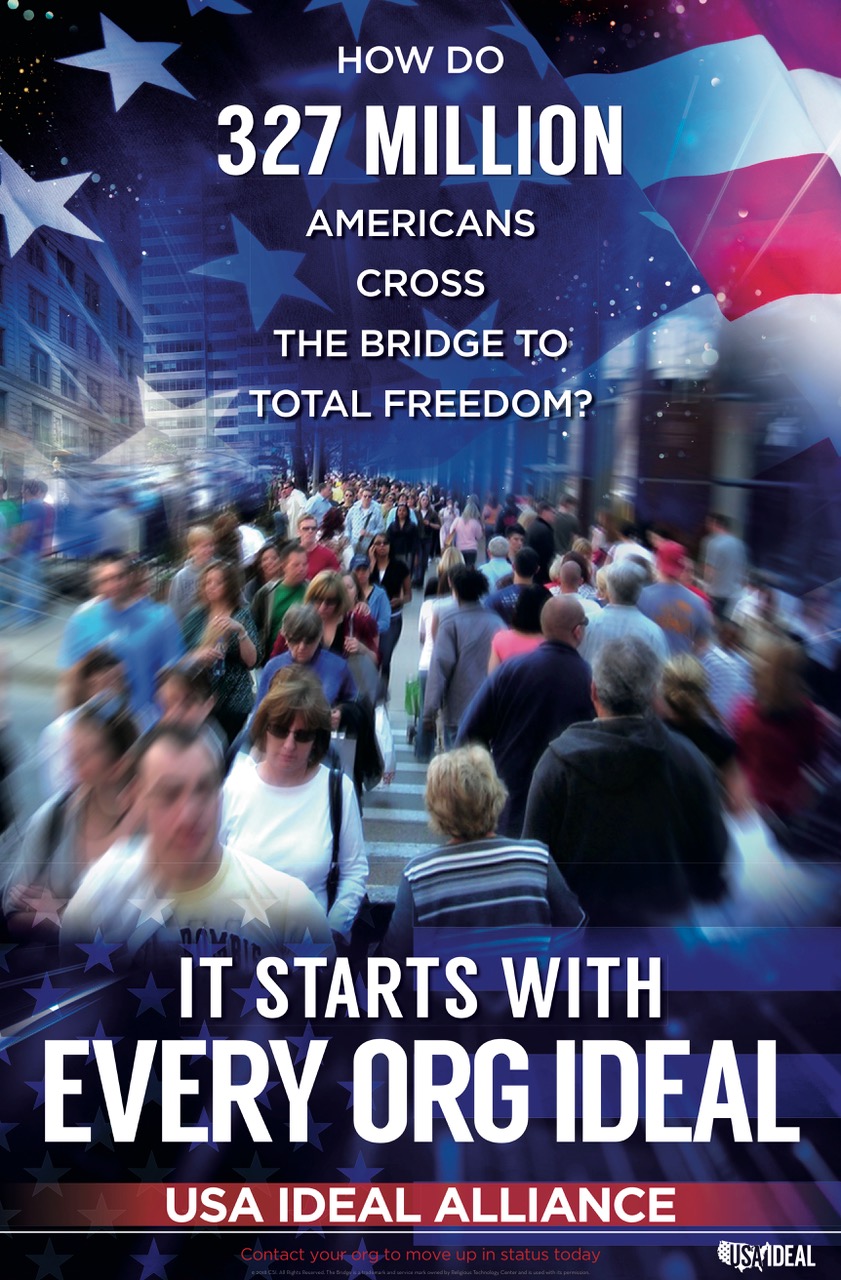 Well, according to scientology postulated math, all you need do is make every org ideal.
So, let's look at the BEST ideal org. The "model" that was touted repeatedly by True Leader David Miscavige when he brought in 200 Sea Org members and announced that this was the perfect org in the perfect building in the perfect location AND it was "St Hill size." LA Org.
It had EVERYTHING going for it. So much so that orgs from around the world were required to send staff to "learn how it's done" at LA Org.
That was 4 years ago.
Now they are proudly announcing their accomplishments. They have apparently produced so much more than any other org anywhere they are sending it out to the world to hold up as the example of "Make It Go Right."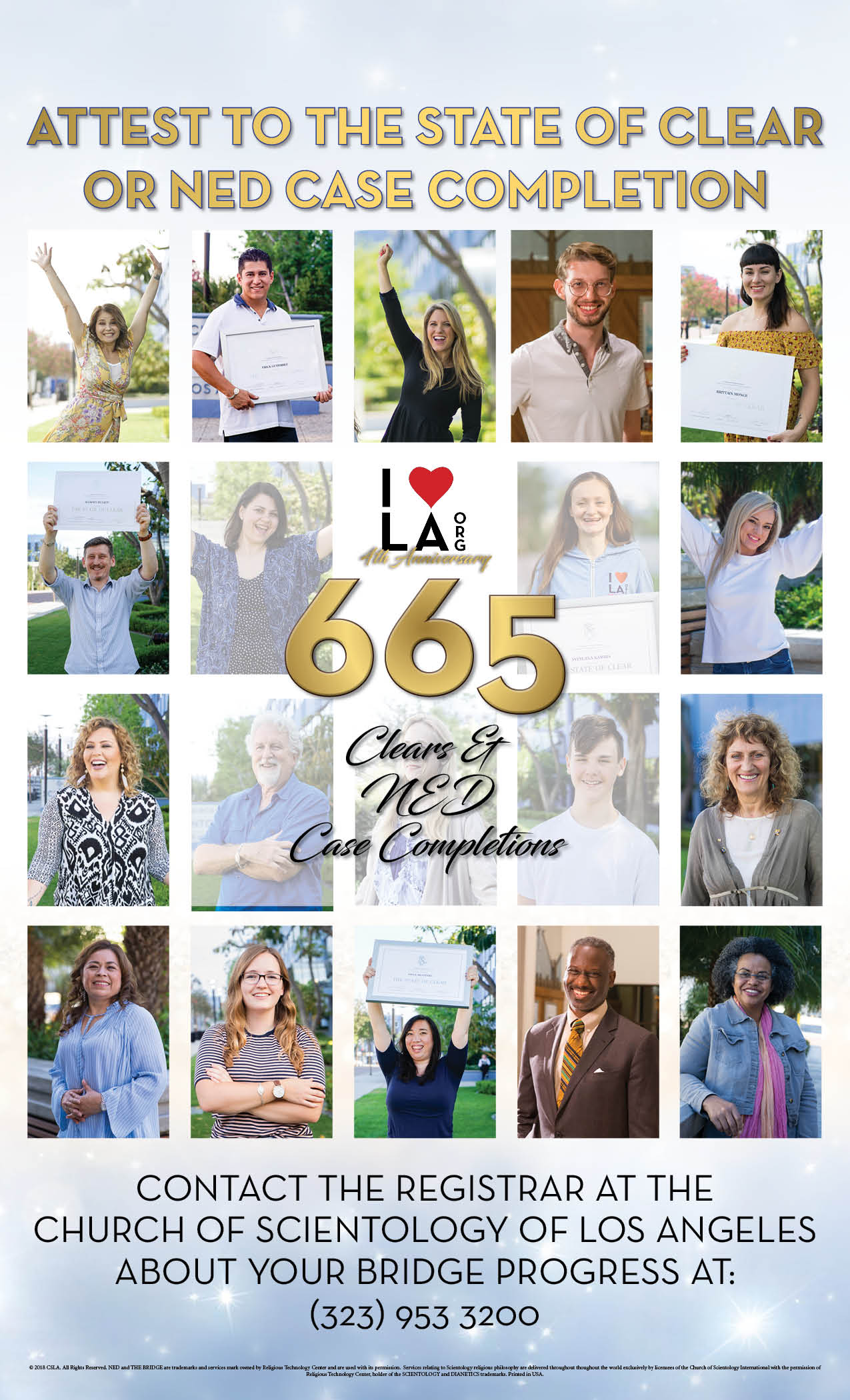 Let's take them at their word.  Even credit that all these NED Case Completions are Clears – they're close enough. They will realize they're mocking up their bank in relatively short order. Or they will do the Clearing Course and also become Clear without ever realizing they are mocking up their own bank… (How that works exactly is anyone's guess).
So, 665 in 4 years is 166 a year. Let's call it 200 so they don't feel cheated.
There are 150 orgs. Let's call it 200 also so they can't complain. It doesn't really have any statistical significance here.  If ALL those orgs were ideal, St Hill size and manned with 200 SO members, they would be making 200 x 200 Clears per year = 40,000. Again, for ease of math, let's call it 50,000.
The earth has a population around 7.5 billion. At that rate (50K per year) it would take 125,000 years to Clear the Planet.
Provided the population remained constant.
And that's the big rub. The population of earth is increasing by 83 million per year.
So actually, planetary clearing is becoming more unreal every year by 82,950,000.
To keep the situation static — neither progressing towards planetary clearing, nor backslipping, they would need 1700 NEW ideal, St Hill Size, model ideal orgs right now. They haven't added 10 orgs to the total in 50 years.
This is reality. Not postulated "we are doing it."
Planetary Clearing is NOT being made a reality. The planet CANNOT be Cleared. Nearly 70 years and the planet is further away from being Cleared than it ever has been.
This is what scientology actively chooses to ignore. Despite proclaiming they are the masters of confront.