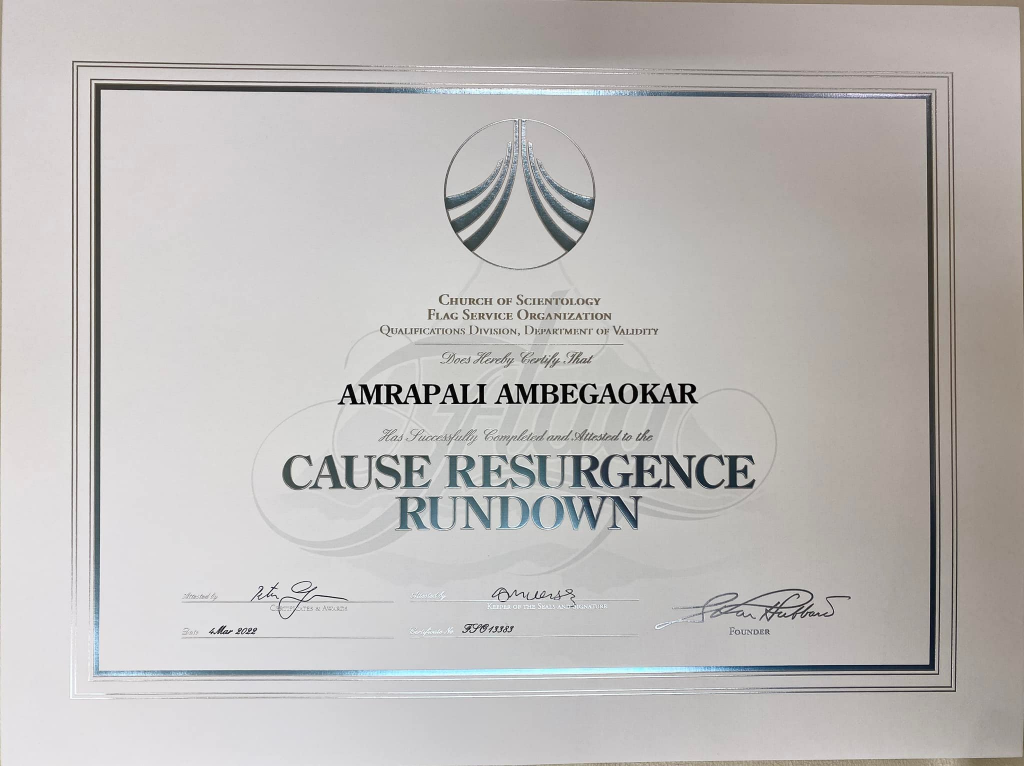 One of the things scientology is very good at it is peer pressure/reinforcement.
A key tool of this technique is the "Success Story" which is required from every person who completes a service in scientology.
Here is a classic example that ticks all the boxes of over the top gushing hype — following a couple of weeks of running around a pole all day. And this is the SECOND TIME she has done this "rundown."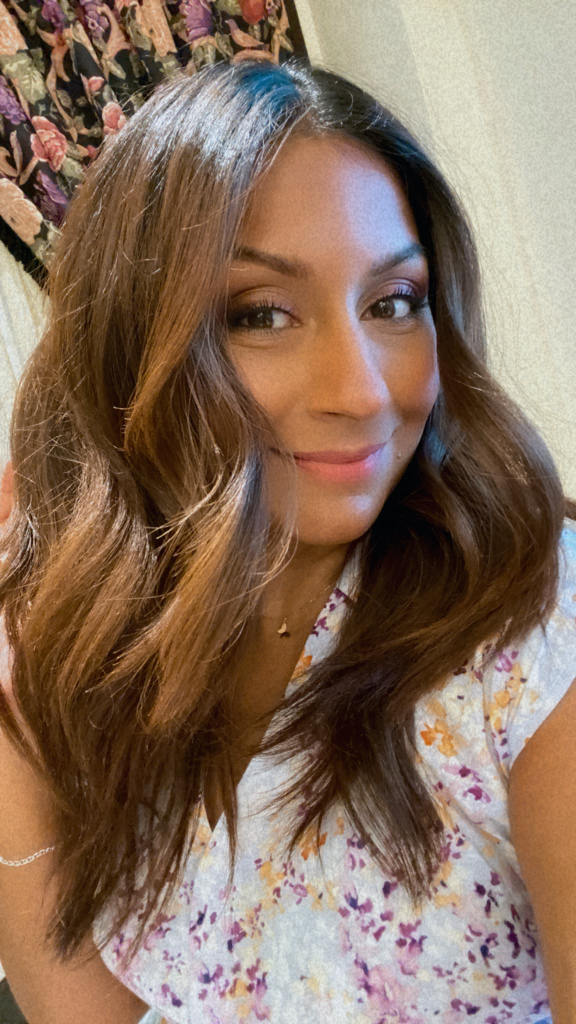 I JUST COMPLETED MY 2ND CAUSE RESURGENCE RUNDOWN MARCH 4, 2022!
I have been exterior since my last day of my Cause Resurgence Rundown last Friday and day by day I see how it's not going to change!
I have the sense that so much mass has been lifted off me that while the MEST universe is still the same it is all of me that is truly shifted and changed.
We go around trying to change MEST, to change MEST, to change MEST in order to change perspective and then we have this incredible tech which changes perspective and one's own universe so as to not need to have to compulsively change MEST, unless we really want to.
It feels like I have spiritually woken up as a Thetan from a slumber that I didn't even know I was in.
Prior to this CRRD, I had an epic SRD program wherein I garnered 44 FTA's.
Then this second CRRD opened up this complete shift which has been at the Top of the Chart of Attitudes (unbeknownst to me as I was originating it until after some time and I thought hmmm it's really high on the scale! Then I told my IC, this is from that chart that's in handbook for pre-Clears and I think it's at the top of that chart! (Chart of Attitudes he chimed in!)
I keep kind of assuming I might go back to the same perspective where I was before and I realize it's just not possible now.
When LRH talks about may you never be the same he ensures you will never be the same!
Backed by the completion of my beautiful FPRD (another epic life-changing step on the bridge) as well as the lean mean confronting shattering Being I've become from the PTSSP Course and a majority of the basics, the Special Course on Human Evaluation, this experience on Cause Resurgence was truly completely different from my first time.
The correct data gives you the anchors with which you can you can secure yourself, and your own knowingness is what steers you towards the truth. All you have to do is this beautiful tech that LRH has laid out with so much care, precision, and thought with regard to every possible permutation and combination of case manifestations which could occur.
Not to mention the case unravels itself with just the correct tech in quite a perfect and magical way and the wins and gains I wished and postulated to have are truly there for me to have.
If I try to count the endless numbers of ridges and masses blown on a daily basis—WOW!
On a very personal level I blew eons of confusion which most definitely had everything to do with OT phenomenon of past present and future abilities.
I always knew myself to be a very granting of beingness in communication and aesthetic artist and with life's losses, and truly my own occlusions and failures to boot, I had ended up in a very painful and in my opinion ridiculous scenario just a year and a half ago.
Now after FPRD I originated to do CRRD a second time to handle this mental well of chaos I was experiencing and also because I knew I wanted to do it at some point again.
When I was CS for SRD I was not told it would be of epic proportions! I made all of my universes go right to ensure I stay here at FLAG and finished this program I was given because if my SRD was out I was not going to let the MEST universe take a hold of me and thrash me around again so I stayed and stayed and stayed until I finally got through this 560 hour program ending off with the most incredible twinship I've ever had!
So while holding on for dear life through this SRD I clearly gained more and more stability and power and just plain old healing and ARC and lo and behold in new waves and new levels that I never realized before, I started to see how so I am the thetan and how so this is simply a MEST game I am playing.
And then there was the incredibly powerful shift of awareness of location of the being from the body to the exterior thetan location (rather than awareness of exteriorization from the body from within the body) which has occurred over the past two rundowns more and more than ever before.
I can feel where I am and it is not inside of my body and it is much more comfortable that way! And it doesn't hurt and I don't feel stuck and I feel more expanded than I ever have before.
So many circuits blown so many machines pushed aside and so many extraordinary OT energy flows rediscovered and able to be used to handle life.
This rundown rehabilitated the being's native power—my power and purpose after shedding numerous valances wherein I realized how right I have always been! I would not be here if I was not right and how many beautiful joyful prosurvival moments of life I have instantaneously made a decision on and it was right, it was unadulterated not misguided not altered, but me. Anything else was something else and I once again hold the line on my decisions not to be waivered by allowing myself to be asleep—enough of that game! The knowingness of the correctness of my decisions is high.
By demonstration I see time and time again how my postulates are absolutely senior to all mechanics and considerations and I operate in postulates instead of having considerations and being fearful from past errs and feeling the very occluded MEST enveloped dauntingness as effect.
I understand how to use my energies to lean forward and approach the future with my original fervor.
The level of present time I am experiencing is accompanied and lead by an exteriorization like never before.
I am no time no space no place just me – Cause.
AMRAPALI AMBEGAOKAR
You have to love that last line… Obviously, she has no further need for scientology if this is true. But you can bet she was regged for her "next service" right after she finished writing this.
My other favorite phrase in here is her statement she has become a "lean mean confronting shattering Being"… I assume she is trying to say she can confront and shatter suppression? I'd love to have a chat with her on the street and see how long this lasts!!:)
This silliness pretty much sums up the delusion of scientologists.
While laughable, it is also sad.