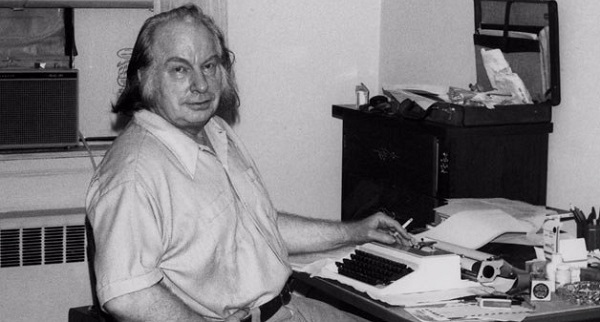 Scientology likes to say they are not trying to compete with psychiatry. But the reality is that despite Hubbard saying he had developed the Introspection Rundown and thus gotten rid of the last reason for psychiatry to exist, Hubbard's policy remains that no "institutional" cases or people with "psych histories" are allowed in scientology orgs.
In 1972 Hubbard was intent upon using "Big League Sales" to get governments to offload psychiatry and take on scientology.
No explanation though about what to do with those in institutions or needing treatment for severe mental illnesses? Perhaps his thought was to follow his own advice in Science of Survival:
There are only two answers for the handling of people from 2.0 down on the tone scale, neither one of which has anything to do with reasoning with them or listening to their justification of their acts. The first is to raise them on the tone scale by un-enturbulating some of their theta by any one of the three valid processes. The other is to dispose of them quietly and without sorrow. Adders are safe bedmates compared to people on the lower bands of the tone scale. Not all the beauty nor the handsomeness nor artificial social value nor property can atone for the vicious damage such people do to sane men and women. The sudden and abrupt deletion of all individuals occupying the lower bands of the tone scale from the social order would result in an almost instant rise in the cultural tone and would interrupt the dwindling spiral into which any society may have entered…. A Venezuelan dictator once decided to stop leprosy. He saw that most lepers in his country were also beggars. By the simple expedient of collecting and destroying all the beggars in Venezuela an end was put to leprosy in that country. 
Here is Hubbard's "evaluation" of the situation vis a vis psychiatry:
OCCUPY TERRITORY EVAL
6 November 1972
SITUATION: Governments hold onto and nurse psychiatry and the mental health movement. Vital tech of Scientology not used by governments yet.
DATA: Psychs can't deliver yet governments hold on. Psychs just PR without delivery. Government still retains them.
ADMIN WHY: We have not PRed governments properly to make them offload psychs and onload Scientology.
ETHICS WHY: Governments not evaluating and accepting false reports.
IDEAL SCENE: Scientology has replaced psychs in all government zones.
HANDLING:
1. Continue to attack psychs everywhere.
2. Survey what governments want and also think they are getting from psychs and what governments don't like about psychs.
3. Compose and deliver campaign to inform governments properly as per sample (unsurveyed) brochure attached. Note it does not mention religion. What we really can do in each zone of government interest should be stated calmly like business service card style. But a nice brochure. Caution: Needs survey.
4. Do a leaflet that covers each point of the brochure so as to answer queries about that service. Use STATS.
5. Train up new PR contact people on Big League Sales Closing Techniques AND USE THE TECHNIQUES TO SELL NOT COURSES BUT AGREEMENT THAT SCIENTOLOGY IS NEEDED. Use Big League to get agreement (not agreements), or some favor. The thing sold is the idea of Scientology. The exchange is acceptability (not money). Make THEM reach to orgs.
L. RON HUBBARD