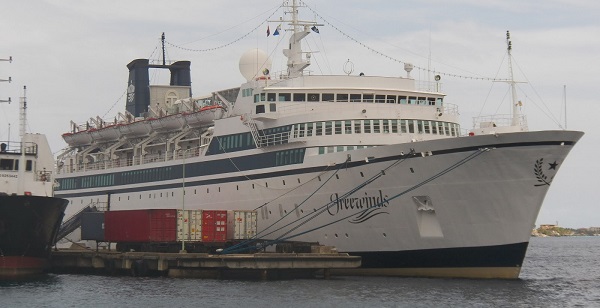 The OT VIII success stories circulated by the Freewinds are really lame. No wonder it's a ghost ship.
Two of them were sent to me recently. And they are notable for what they DON'T say.
They repeat, mantra-like, that OT VIII is "the first actual OT level" (funny, all those other ones used to be "actual" OT levels too) and the supposed  remedy for amnesia on the Whole Track. That is a very bold claim. Sort of like "exterior at will with full perceptions" which the L's are supposed to provide.
One would imagine that someone who had gained the ability to recall everything on their Whole Track (trillions or quadrillions of years?) would have some pretty remarkable things to say.
Well, take a look at this — and this is a "success story" they PROMOTE.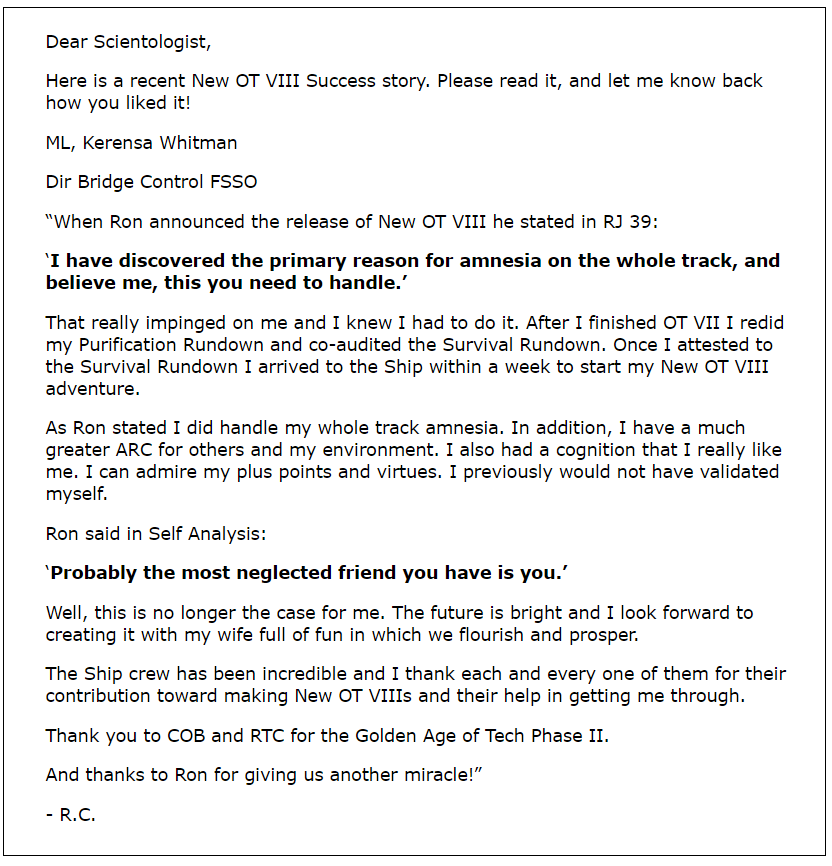 "As Ron stated I did handle my whole track amnesia." I guess "RC" felt obliged to say that or else they would not have been allowed to attest. Because it is the ONLY thing that is said other than "I completed Objectives," "The ship is wonderful," "I worship COB" and "Thanks Ron."
Really weak sauce — a bland statement that comes across like "RC" is worried that someone might ask for a demonstration of this ability…
And then there is this one.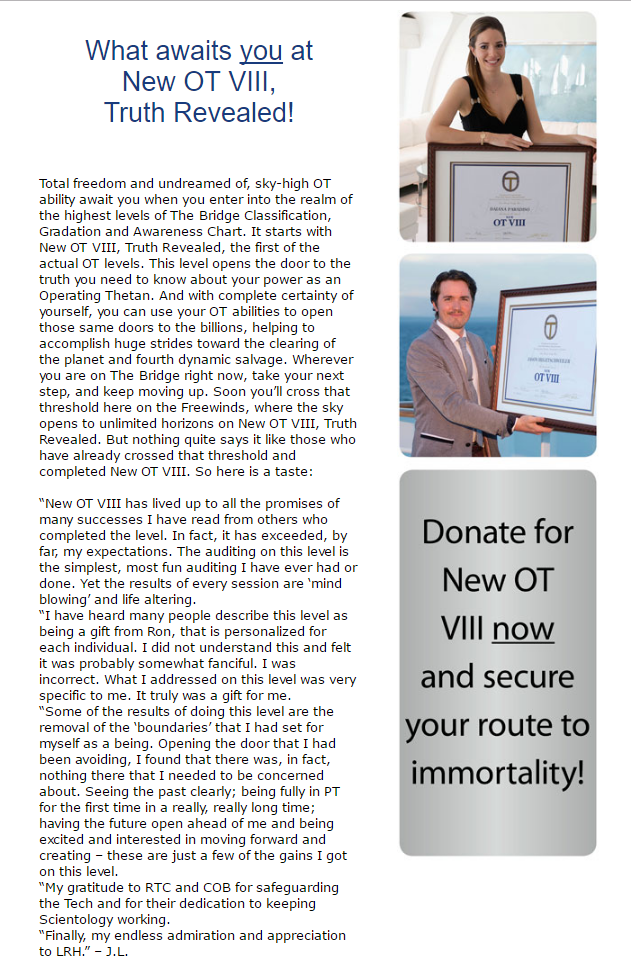 He (or she) just blathers on with broad generalities about how it's "mind blowing" and "life altering" and a "gift for me." This is like a professional success story writer (which by the time you get to OT VIII, you must be) let loose with a grab bag of "success statements" who strung them together in order to be allowed to attest. No mention of handling his amnesia at all — just being "fully in PT" — which is supposed to happen on Objectives.
OT VIII has been a huge disaster since it was released.
In fact, there are more OT VIII's who have left scientology than remain.
That is a damning indictment of what all that money and sacrifice brings people reaching the pinnacle of the Bridge.