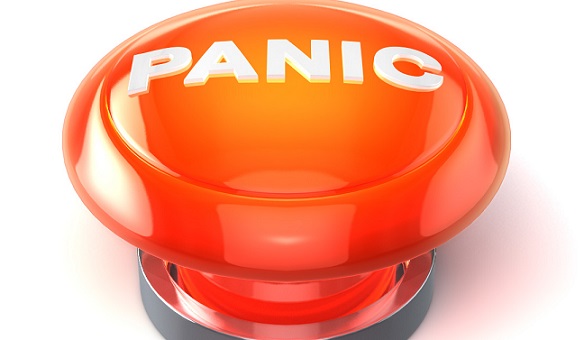 It seems Paul Clark is not the only one "spreading the flap" on the Razzline (see recent post "Don't Freak Out").
These guys just don't seem able to restrain themselves.
By the time this program airs there won't be anyone in the bubble that is not aware of it. And believe me, a lot of people will watch it out of curiosity even though they are warned not to do so. It has really been built up BIG TIME inside the church. Normally it is pretty easy for the run of the mill Kool Aid drinker to ignore anything that is in the media as merely being the rabid utterances of the "merchants of chaos", and they think no more of it. But in this case, their own people KEEP bringing it up.
And the flap continues to spread, with a segment on NPR Sunday afternoon interviewing both Larry Wright and a bemused film critic who received one of the church's loopy emails telling him he should be reporting "both sides of the story." The NPR host and he sort of wondered what "both sides" of reviewing a film would be. And commented "I didnt MAKE the film, so why are they telling me I am biased, I simply watched what was on the screen."
But more tellingly, his conclusion was that the email sent out to all the journalists that reviewed the film confirmed what they had seen on the screen. The church of scientology is a paranoid, controlling and creepy organization.
That's some fine media handling — doing what David Miscavige does best — creating enemies at every turn.
And here is some more Razzline panic spreading. Way to go "razzies"/"razzerinos"/bubble dwellers/bubbleheads….
From: Xxxxx Xxxxx
Sent: Tuesday, January 27, 2015 9:19 AM
To: The Razzline Email Service
Subject: Freedom Mag Special Report
Hello Razzerinos, I don't know how you deal with the tabloid-like "news" headlines that are sometimes hung out on the 'net proclaiming this or that "revelation" about our church. I make it a point to never click through to read such an article, on that basis that an entheta line requires theta for its existence (I do not contribute my theta to it). Further, I choose not to support a media organization's lack of integrity by reading its hallucinatory story.
So I see some weird headline and think, "What the what??" (I actually use a different word for the second "what"). I know it's false or spun, ignore it and go on. But from time to time I do wonder, "How in the world did someone ever even come up with that, and who exactly was it?" It doesn't hang me up, but some of them do get filed in the bullpen corner of my universe as a slight, dim, unimportant, almost-but-not-really mystery. 🙂
Well, my friends, Freedom Magazine has done a fabulous exposé on the history and sources behind a current
"What the what??" that also explains the true source of some of the other weird items that I know I have seen in the past. In its pages are fascinating histories of some of the "fallen," write-ups some of them, in brief moments of clarity, have done, as well as affidavits, court record excerpts and other documentation that explain A LOT. Oh my gosh – A LOT!I spent the entire last evening reading this material (not finished yet) and cannot recommend it highly enough. It is here: http://www.freedommag.org/hbo/
Thank you to Freedom Magazine, and I hope you enjoy this as I have.
Best,
This woman spent an entire evening reading "Freedom Mag"? I wonder how many points her IQ went down?
From:  Xxxx Xxxxxx
Sent: Wednesday, January 28, 2015 8:51 PM
Subject: Some "ammo" for FSM's 
Dear Razzies,

The purpose of this post is to tell you that if you are asked by selectees or non-Scientology associates about a film called "Going Clear" which was presented at the Sundance Film Festival, Freedom Mag has done a magnificent job of exposing the crimes of the writer and producer and the crims who appear in the film. One look at this vid on Freedom's website will handle any questions or doubts you may be presented with about the validity of this film. I looked at the 9 minute vid and all I can say is WHOA! Freedom knocked it out of the ball park!
Here's the link: http://www.freedommag.org/hbo/white-papers/marty-rathbun.html
Mlv, 
Love it. Freedom "knocked it out of the ball park."
I am willing to bet that if you put something on the Freedom website that said the Dalai Lama was a pedophile embezzler and Mother Teresa ran a gay porn production company they would "know" these were facts because "the church never lies and is the most ethical organization on earth."