The imminent release of A Billion Years has scientology doing things they have not done before. It's all-hands panic stations in OSA.
These days their legal threats fall on deaf ears. Everyone knows they cannot file lawsuits — not just because what is said is true, but because Miscavige cannot afford to go into deposition and be exposed for what he really is.
Since the days of the Truth Rundown and then Going Clear, scientology has devoted a team to creating video and online content to smear those who speak the truth about their abuses. I have written a number of blog posts about this, including Scientology's Latest Lie About Me which also has links to earlier posts of mine and there are also excellent pieces by Jeffrey Augustine and Stefani Hutchison.
Over these years of smears, they have usually refrained from "mentioning/@ing" me directly in their social media posts. They flail away without alerting me, while blocking me from their profiles. But in the last little while, suddenly my daughter is including me (and Simon & Schuster) in her mean tweets and Insta posts. It's a sign of the level of desperation.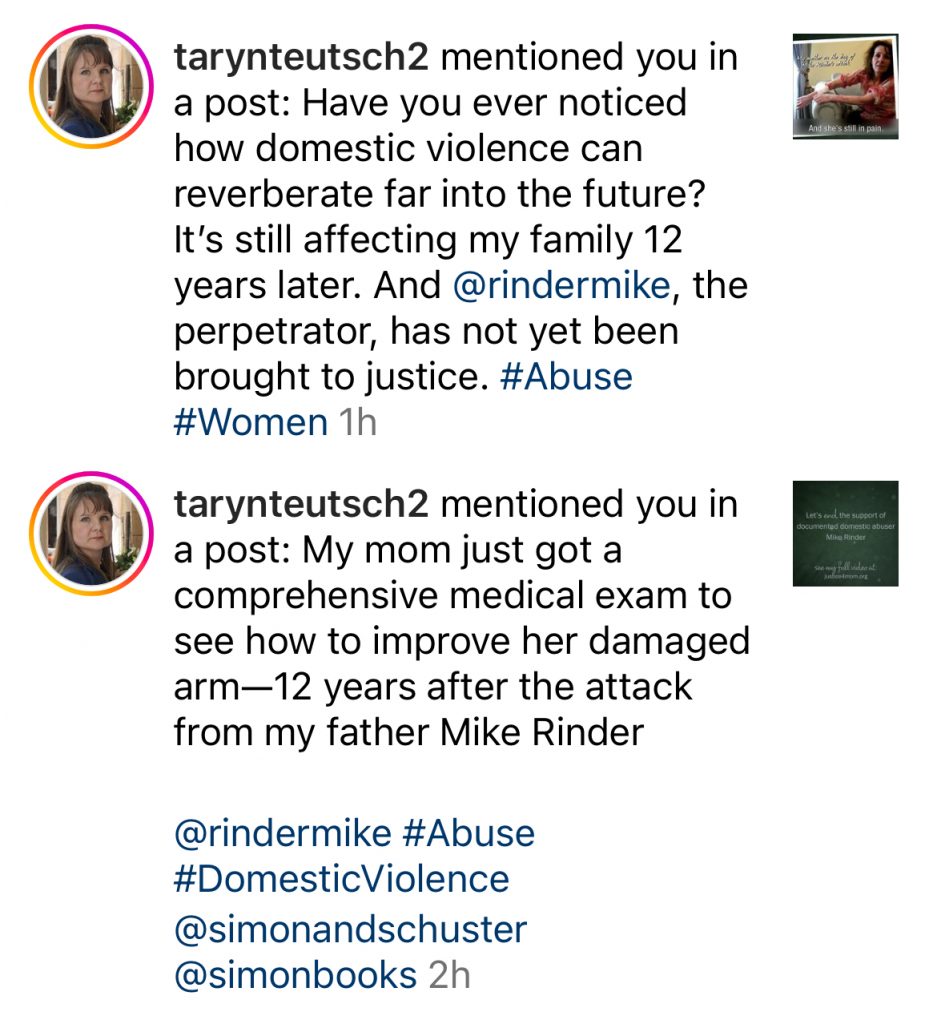 As if this is going to accomplish something? They are frantic to "do something."
If you check out her Instagram account, she would appear to have 432K followers now. Someone has been spending a LOT of money to get bot followers for this account.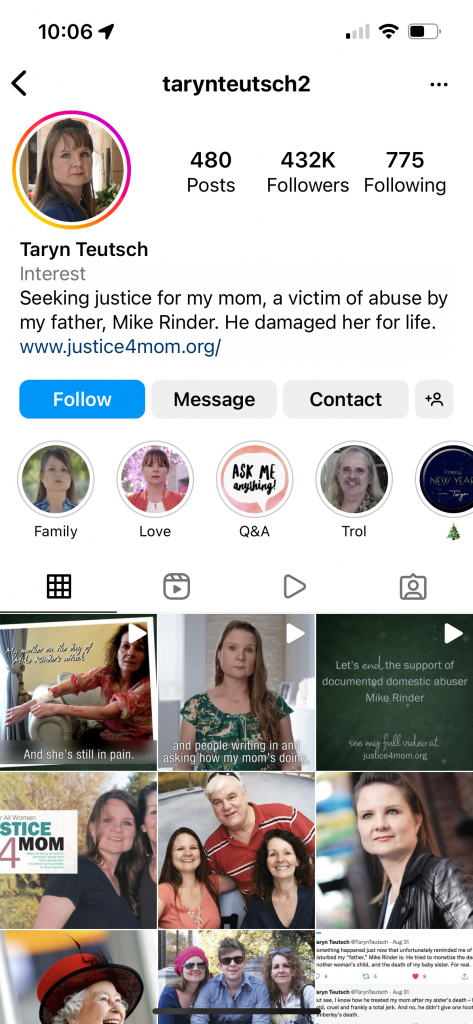 Obviously, they are not real followers. How can you tell?  Check how many likes and comments any of her posts get. Less than a handful… I have less than a quarter this number of followers and get thousands of likes and comments…
Here are some recent ones (at least I get to see photos of my brother and son) –look at how many "Likes" and comments there are…
Apparently, those 432K "followers" must all be body thetans.
Next, in an effort to keep their "story" relevant they decided to get a new "comprehensive medical exam"… Curious timing isn't it? After 12 years of peddling the same lies they are getting a new exam. To "prove" the same old well-documented lies?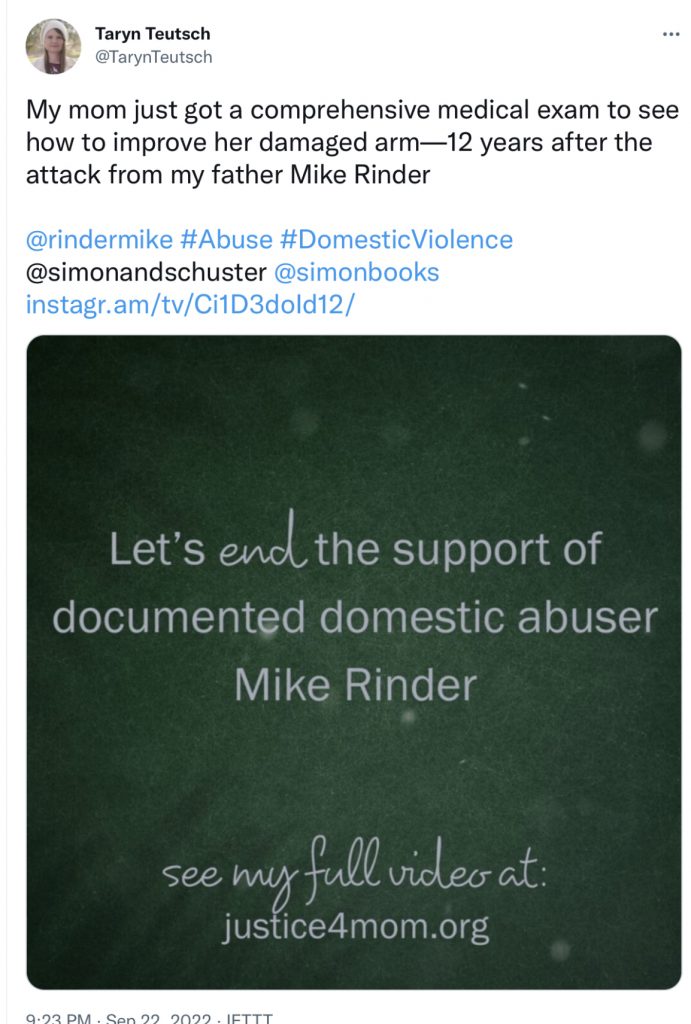 It's all so contrived. As has so often been noted, the "damage" documented by the paramedics at the scene was a graze on her arm that came about from "incidental contact" as she and her gang followed and then approached and aggressively attacked me in a secluded parking lot.  Perhaps if she sustained some other injury to her shoulder it came after she was put on "heavy MEST work" (physical labor) after messing up this assignment so terribly and being recorded by the BBC…
The third marker of the desperation level: one thing they can do with their tax-free slush fund is pay for Google Ads to show up any time someone searches my name or A Billion Years.
They've gone all in on this one. They even modified their pitch so it seems like it might be a "family story" they are selling rather than OSA propaganda using my family.
The best thing about this is the more people who search, the more it costs them. And they are going to know how many searches there are for the book by the bills they amass.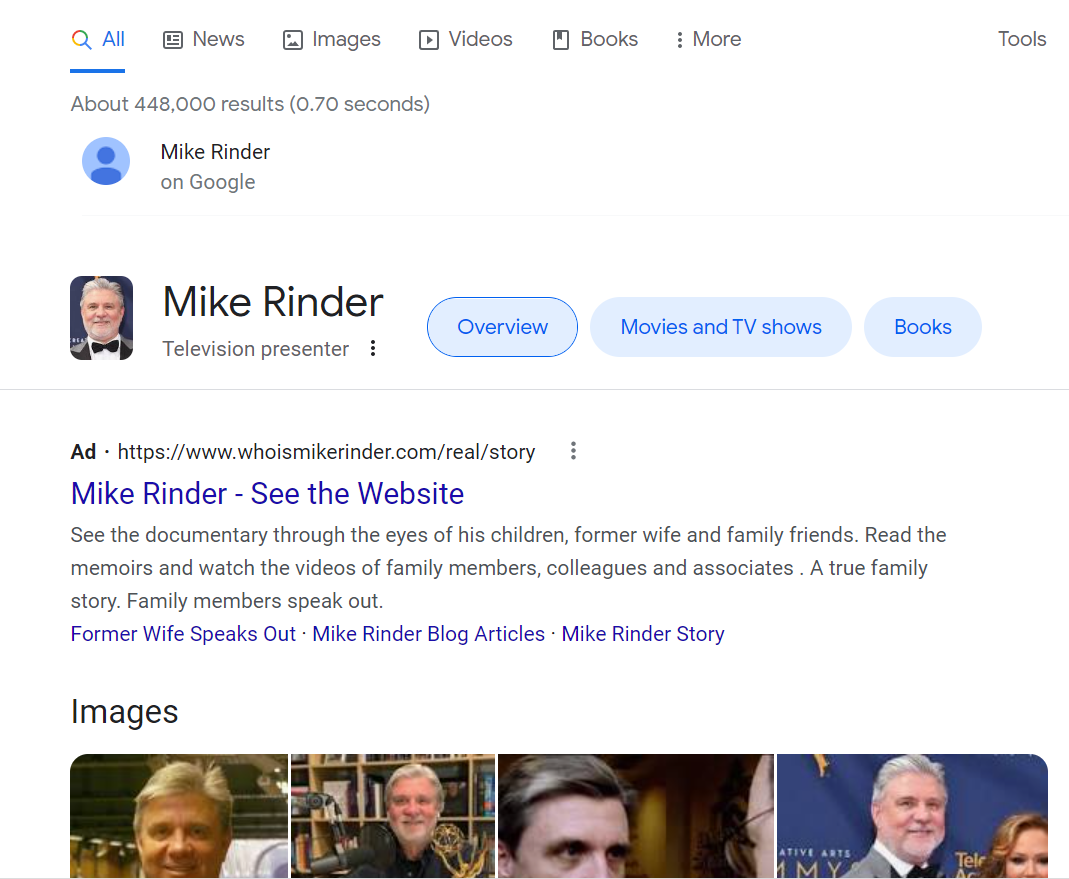 Anyone that sees these ads will likely realize it is from scientology.
If they inadvertently click on the link, they will know immediately and leave the site at once. If they had not planned to buy the book beforehand, many of them will do so after they are disgusted by what they see.
Scientology has virtually no credibility in the real world these days. Hopefully A Billion Years will reduce it to a flatlined zero.
If you want to order the book or audiobook to be delivered to you on the 27th, click here.