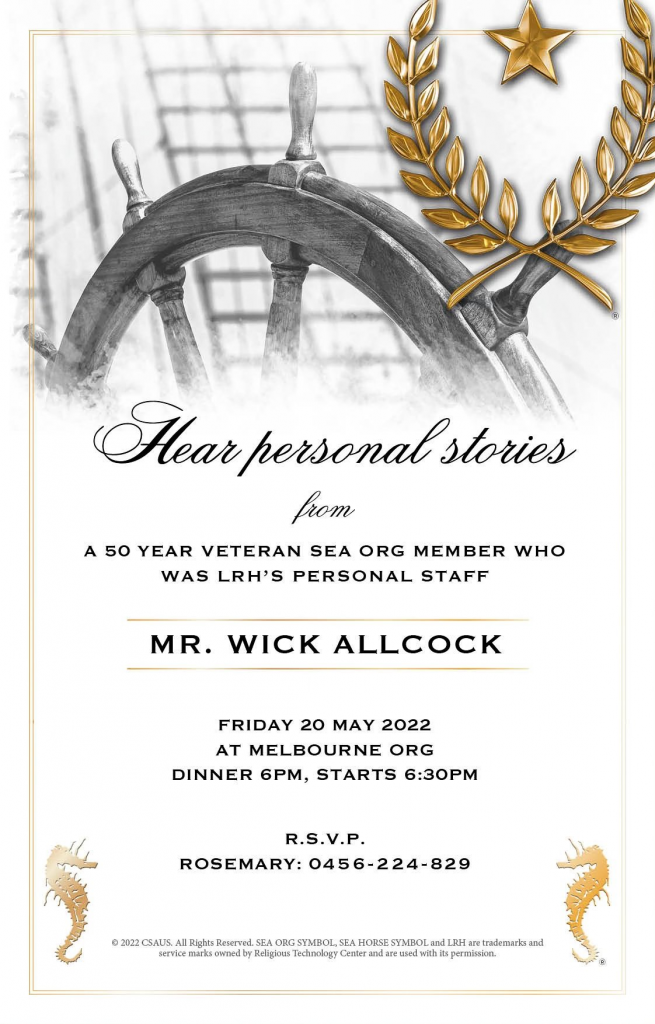 This reminds me of when they put James Byrne out to pasture to tell "personal stories" about the Commodore.
All a 50 year SO veteran is good for is an event in Melbourne org? This of course is not likely to generate much revenue, so it tells you how unimportant he is seen to be. If he is in Australia it should at least be being held at AOSHANZO where there are more whales (or at least the Australian version — James Packer no longer in the mix so the average whale size went down by a factor of 43X…) If he has such good stuff, he should really be doing this at Flag where the real whales gather.
But the truth of the matter is that Wick doesn't have much to say. Other than a time period looking after Hubbard's motorcycles and vehicles, he was in the engine room of the Apollo. You can be sure, Hubbard didn't venture down to the loud, dirty E/R to pass time with the "snipes." After leaving the Apollo,  I don't recall where he was and what he did. It's possible he was with Hubbard at LaQuinta, but I don't recall ever seeing him there and he was not at Gold. So, his exposure to "Ron" was limited.
No doubt he has had a script put together for him that focuses on some anecdotes about Hubbard being a master photographer, taking brilliant photos that were used in the original edition of What Is Scientology? (a couple are below — you can see how amateur they are) or inventing new musical genres with the Apollo Stars (take a listen to the Power of Source sometime, but be prepared to have your eardrums assaulted).
He probably won't cover the establishment of the RPF. Or being thrown out of Morocco or Hubbard escaping and hiding incognito in Queens (where the shot below was taken).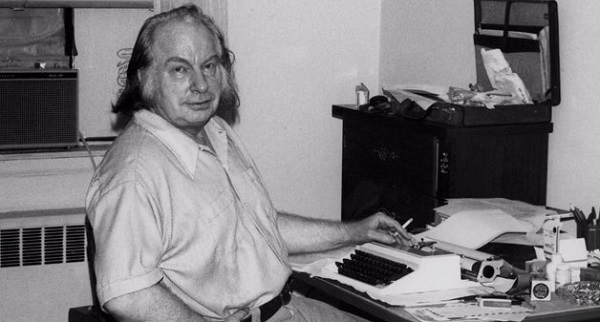 No mention of Mary Sue or Quinten or other children. Nothing about the strokes he suffered on board the Apollo or how he dumped his motorcycle and injured himself.
But for the sheeple, they don't WANT to hear anything that doesn't match their God-like image of Hubbard.