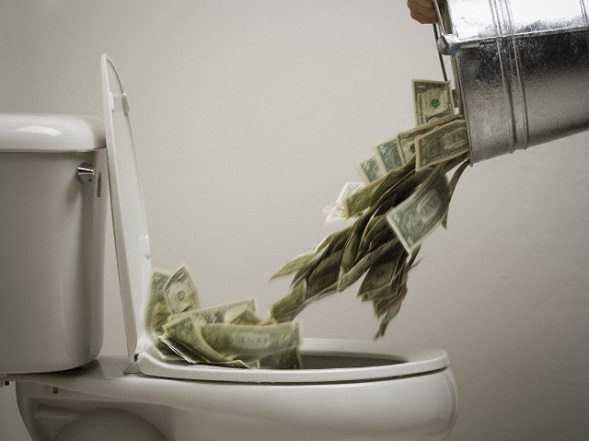 More from the scam files.
The latest "meter con."  I wonder what people are doing with all those "special edition" Mark VI and VII's they bought? Not only are they not "collector's items" you cannot even use them as meters….
"…the vibrant magnificence of this[sic] limited edition meters makes a prestigious statement in three breathtaking colors."
"…this very limited edition meter is an iconic awe inspiring beauty like no other."
"Still others have built themselves into the very fabric of Scientology history by acquiring the full set."
The bullshit is literally nose deep in this particular piece.
And it's really quite amusing that this is all being done on the basis of the vital necessity of disseminating on the internet. They spout a lot of dubious "stats" to prove they know what they are talking about, convincing themselves that the internet is the true communication medium of the planet (could have been said in a single declarative statement — it's like saying planes fly over the ocean and are faster than ships). And laughable is their utter incompetence at doing ANYTHING effective in cyberspace. They spend millions and do fundraising and devote numerous staff and hire outside professionals and with all that are resoundingly smashed by Tony Ortega and my blog on volume of hits. Give me the proceeds from ONE of these silly iconic awe-inspiring beauties and I will double the readership of this blog by devoting more time to this and doubling the number of postings.
And the REAL laugher is that they so prominently feature the infamous Upper Class Twit of the Year winner and all around douche, John Mappin who misses the point entirely, blathering on about getting books into libraries, completely opposite to the purple prose of the opening salvo.
But it does go to show you that there truly is a sucker born every minute — one guy has bought 3 sets. That is 3 blue, 3 red and 3 green Warehouse 8s.