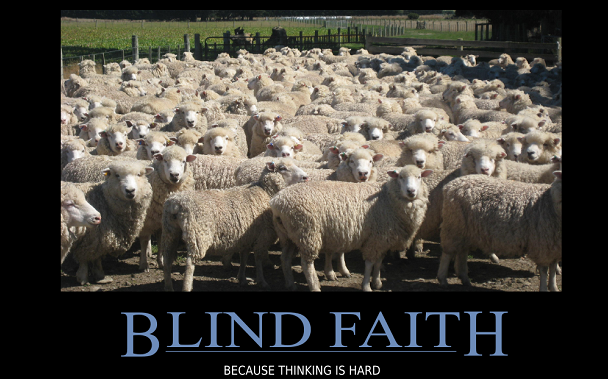 A Special Correspondent (clearlypissedoff) sent this to me.
They did a lot of work to compile this information and it deserves to see the light of day as it is an invaluable resource for those looking for a summary of problems and sources of data. It seems like a perfect posting to get the New Year started with something both memorable and useful.
clearlypissed off sent me this and asked me to put it at the top of this posting:
"Thank you very much Mike, for editing this document and posting it. 
I would like to make the comment that this was assembled with the viewpoint of having a one-stop-shop for someone who still believes in the tech and believes in LRH, to view the atrocities of SCN.
From here, one could click on the various other excellent websites that I referenced and study the insanity in further detail. It may seem pro-LRH and pro-LRH tech, but that was done intentionally, for
the desired public. It would be a first step for a doubtful, person that is still in. 
And to further clarify, I am not pro-LRH or pro SCN tech…"
1. DISCONNECTION & STORIES OF FAMILIES DESTROYED BY SCIENTOLOGY'S DISCONNECTION POLICY:
The Church says it does not have a disconnection policy and yet, there is an enormous amount of documentation on the internet of this horrible policy.  This policy destroys families.  Mothers, fathers, sons, brothers and sisters are crying daily due to these insane policies.
What organization, other than the Church of Scientology, stops people from communicating with their families and friends?
From a Scientology point of view, this policy is a curse and could very well be their downfall.  It causes, parents, siblings, aunts, uncles and friends to view scientology in a VERY unfavorable light and this alone would be something that a normal person would not want to be a part of and they would prohibit all of their loved ones from participating in the church.  Plus, currently, the way people are connected through Facebook and the internet, I would suggest that the levels of connection are very small – it seems everyone has mutual friends on Facebook.  The internet along with disconnection policies will be the church's downfall.
Is this the way LRH wanted to have families behave?  No longer communicating with fathers and mothers?  Is this logical behavior?  Is this behavior something that promotes Scientology's greatness, kindness and ARC?  I would say NO.  The disconnection policy destroys families.
Here is a site that contains a lot of information on the subject: EX-SCIENTOLOGY KIDS
….Interestingly enough, some Scientology spokespeople regularly insist that Disconnection does not exist in Scientology. Others quote the policy listed above, and say that Disconnection is a last resort, only undertaken under extreme circumstances. Others tell us that Disconnection is an individual choice that is entirely the decision of the Scientologist. Some say that every group has a right to protect itself from harm….
First of all, this is a complete lie – the disconnection policy is fully in force and any Scientologist will admit it.
…Some spokespeople actually liken disconnection to excommunication, though the two are not the same at all. Though people who are excommunicated are not permitted to take any of the sacraments or receive blessings, their families and friends are not pressured to abandon them. In fact, an excommunicated person does not cease to be Christian, as their baptism is not affected…
True Stories of How Scientology Destroys Families
These are all true stories of families that have been torn apart by the church's disconnection policy.  These are just a selection easily found on the internet.  I know there are 100s more, no thousands, that never published their stories on-line.
– A son whose OT VIII parents kicked out of their home as he was "associated" with "bad people" and was reading the internet about the Church.  He grabbed a gun and was drunk.  His step-father was attempting to get into the home.
Scientology clergy force a mother to choose: son or daughter
"Open the door," he said.

Lister freed the latch, crying. And drunk.

"Dude, I can't do it any more," he said."I can't live this life. Please explain to me what I live for because I can't find it."

"Give me the gun," Sheldon said…
– A mother is forced to disconnect from her 14 year old daughter.
…Christina was shipped off to Coldfoot, Alaska. I didn't talk to her again until January 2003 when her father died. At that time I was informed, more than a year later, that "it was never meant for me to be totally disconnected — the disconnection was just a 'disciplinary' action on Christina." Oh yeah, and then I, her mother, am not told this until a year later?

The years following were very rough for Christina. She moved from Alaska to Tennessee, turned 18, couldn't hold a job, had no money and eventually walked out of my life altogether. I did not know where she was or how to contact her. Every day I was desparing and the only "handling" I was allowed to do was to work with ethics staff. Yet these staff usually didn't know what to do either and were too busy handling the "out ethics particles" on David's plate.

I got to the point that I didn't know what to do anymore. My hands were tied at that base so I resolved that the only way out, was to take matters in my own hands and somehow get free. I already knew that I would never be allowed to just walk out of there – I have seen too many times what others have gone through to leave.
– A daughter disconnects from her mother
…After all this, I am very happy that I did get out of Scientology but leaving my daughters behind has been very difficult. The 1st year was horrible, all I could do was cry, cry and cry some more. Every birthday, Christmas, Thanksgiving, Father's Day and Mother's Day is painful. The first Christmas, we did not celebrate. We did not put up a single decoration. So many times when we have some good news we want to share, I start to call Kara and then I forget, she will NEVER speak to me again. And the pain just hits me again because it is sooo painful to not see or talk to my daughter…

…I found out last week that you were Engaged.  When I had first heard the news, my heart dropped with the thought of not being able to share with you in this special time of your life and I felt very sad.  Scientology has ripped apart our family for the past 5 years because of their enforced disconnection policy and now we can't even be together during this memorable time.  I cried for days thinking about how you and I are missing out on all the exciting mother-daughter things we could be doing together such as planning a fabulous engagement party, picking out your beautiful dress, the wedding invitations just to name a few.  I will miss this time with you, Jessica…. I really will!…
– An entire family disconnects
…Two days after I left, all my immediate family who were scientologists disconnected from me and will no longer communicate to me.

This included by mother, step father, brother, two sisters, uncle and two cousins.

My mother has never met her only grandchildren, my three sons, ages 7, 5 and 4 months…
– His whole family disconnected
I have four children who are Hollywood stars – but they are dead mentally to me
…He said: 'I love my kids. Maybe I'll bump into them one day. They're probably going to be shocked. But I'm just going to say, "I love you. I hope you do well. I'll miss you for the rest of my life. I'll always be your dad."

"Because I can't hoodwink them, I can't kidnap them and I can't convince them because they're brainwashed…"
There are numerous examples of the "non-existent" disconnection policy of the Church all over the internet. Here are a few more:
…I was a former scientologist, married to Joanna Young. We have one daughter and her name is Ashley Brooke Young. I believe they are in Vancouver BC. I am seeking to see and hear from her. Life was full of hell for me in scientology. I broke free and living happily ever after…..Just one thing….I need to see and hear from my daughter and tell her that I love her and never wanted to depart from her. It was her mother's decision to stay, not mine!

If you know anything about the whereabouts of Ashley Brooke Young, please contact "Antoine Young"…
——-
…Then, on my one-month wedding anniversary, my brother informed me that he and my parents had all discussed disconnecting with me and were planning to do so if I did not change my mind. Many tearful, long conversations later, I received the following email from my brother:

"I just don't want you to hold Scientology in a bad light. If you're not willing to look at it in a new unit of time and see the truth of it I'm afraid I don't want you to be a part of my life. I love you and I want you to do well but if you're so hard headed that you won't look at facts and compare them to what you believe are the facts, I believe that's insane and just being stupid. When you decide to be open to the truth let me know and I'll be there but until then don't write me or call me as I don't wish to be in comm with you if you won't make an effort. The ball's in your court."

That was the last I heard from him, over 2 years ago.

I miss my brother so much, and I don't know if I will ever see him again…
——
…I have not seen or spoken to my father and uncle in over 17 years. This has torn our once close knit family apart. I started my A-E steps in the early 90's. I even paid a bit on my freeloader debt. But the IJC would never give me a dollar amount so I stopped paying on a bill with no total.

The funny thing is that my father and I got into $cientology in order to communicate better.

Also I think it is LRH that said, "Communication is the universal solvent."…
——
…What I didn't know was that Mission staff was telling him that, unless he could persuade me to join Scientology, he would have to divorce me. Even though I was not opposing his involvement with Scientology, they apparently saw me as a "Potential Trouble Source" and it was either recruit me or leave me…
——
…I was separated from my own family for over a decade. I saw my family only a few days in all of that time. They lived in Los Angeles only a couple hours away from where I was working. And at that time, the Gold Base (in Hemet, California) was a confidential location and not many people actually knew where it was at the time. Thanks to the internet, knowing where the Gold Base is just a click away.

As well, I was separated from my then wife Melanie for 4 years who was a fellow Sea Organization member. She became an RTC Representative and was sent to AOLA and then Flag. I only saw her couple of days out of 4 years. This was by order of David Miscavige.

When I chose to leave the Sea Org, she divorced me and was forced to disconnect from me as well. In the meetings we had while I was undergoing my leaving process (only a couple of times) she had an RTC handler with her to ensure that I didn't say anything that would get her to change her mind about being there or talk her into leaving with me. She is still at Flag as an RTC Representative as far as I know. I haven't heard much about her since I left the Sea Org in May of 2000…
——
…Most stayed in the cult and disconnected from me. My best friend, my best pal for many years, visited me to see if I would accept the Church's decision and perform the arduous steps (called "A to E") to no longer be suppressive and to return to good standing.

He knew I wouldn't do this, but he tried anyway. We both knew he would never be allowed to have any communication with me again. My pal left and we have never met again to this day, thirty years later….
——
…I was "discovered" and followed by OSA agents. I was fired from my job. The Church of Scientology called my sister and told her that if she remained in contact with me, then she would be declared and her husband would be made to disconnect from her, destroying her marriage. She told them to go to hell and so did my brother in law.

The Church of Scientology also called my 82 year old father in the few months before he died and harassed him about his own son. It left him confused, very troubled, and suspicious of me. (Take a win on that one, Scientology!) …
——
…In 2004 I got SP declared and my mother does not and has not talked to me since then. She is still a member of the Church of Scientology. I tried calling her last week and I left a message. She did not call me back.

Also my brother does not talk to me because I am declared suppressive. He is afraid they will take his daughter away from him (a child he has from a previous marriage where the mother is a die-hard Scientologist) if he talks to me…
——
…In about 2001, his (second) wife made it known that she was leaving the Church, and wanted nothing more to do with the official organization. Within a few weeks, they were declared Suppressive Persons, and we could no longer speak to them, write to them, or have anything to do with them. This continued for 4 years, until I left the Church in 2005, and contacted my Father shortly thereafter. It was his first contact with one of his 6 children in 4 years. I was the prodigal Son returning. My Father had contracted the esophageal cancer which ended his life, and he passed away in June of 2007. We had several good visits together in that time, and he told his story to one journalist.

Also during his last few months, I attempted to get my brother and sisters to visit him, to no avail. I am cut off from my Mother, and over 20 nephews and nieces. I also am estranged from my own two children, a Son and Daughter….
——
…I want you to know I miss you very much. I am sorry I couldn't be totally honest with you when your brother blew from Gold. I was honoring his request to keep all information about him confidential. You should know he and his wife are doing very well and have two children now! Your aunts, uncles, cousins and brother also miss you. They all would like to see you again soon. It has been three years since we last spoke and I just can't understand how you can put the church before your father and family. I hope it isn't really your choice. If you would like to contact me be assured it would be most welcome!

Again, we all miss you and love you and hope your return is forthcoming…
2. DECLARES
On-line documentation and testimony of old SO members makes it evident that there has been a HUGE increase in declares since 1981 or so.  In the 70's there was a declare list of about 9 people or so.  Now there are thousands and thousands and it is growing at a rapid pace.
This is actual documented information of the first 100 Clears that LRH helped go Clear.
53 of the 100 have been declared (most probably by DM)
28 of the first 100 are dead
9 of the deceased are also declared.
Does it strike you as odd that 38 out of 50 staff members from the last organization that L. Ron Hubbard personally ran in St Hill, England (known as "Old Saint Hill") have been declared "suppressive persons" and kicked out of Scientology forever? LRH said 2 1/2 percent of the population is suppressive. But according to the evidence 76% of the population is suppressive.
This link shows that most of the declares occurred after LRH died (represented by *** so one cannot blame him but DM).
So, were the original Saint Hill staff that worked directly with LRH mostly SP's????  I doubt it.
Again, should one join staff with a 76% chance of being declared?
Miscavige has systematically gotten rid of everyone who knew LRH.  Of the 12 original ship messengers from the 70s MOST are declared and ALL are no longer part of DM's top management.  DM has had 5 of these original messengers declared.  3 of them are dead (all at a young age).  David's own wife (Shelly) is no longer with him but has been sent to a remote church property – completely away from her husband.  Apparently, LRH loved these first messengers, worked with them daily for YEARS and completely trusted them. Yet David Miscavige thought of them as SPs.  Apparently, from all I can deduce, all of LRH's original, trusted, messengers are now completely off any connection to management and most are declared and/or dead.
Most of LRH's original Apollo crew that worked closely with LRH for many years are also declared or no longer part of Scientology.  Again, no doubt, most of these declares happened from 1980 onwards.  LRH trusted and worked with these people for years but apparently most were actually suppressive people???  These people all worked a minimum of 6 days a week, 16 hours a day.  Were they working that hard because most of them were suppressive?
Part of the declare policy is to have all Scientologists that are in good standing, disconnect from those that are declared.
3. ABORTION
I understand that in the book LRH wrote – Dianetics – that aborting a child is a terrible thing and that a thetan is in the fetus from conception.  Apparently, the Sea Org has a policy that any woman who gets pregnant needs to have an abortion.
This is from Dianetics.
…"Anyone attempting an abortion is committing an act against the whole society and the future; any judge or doctor recommending an abortion should be instantly deprived of position and practice, whatever his 'reason.' "….
LRH considered abortion to be a crime.  So much so that questioning if one had an abortion is part of his sec-check list of questions.
HCOB 24 DEC 72 THE BASIC INTEGRITY LIST
Have you ever raped anyone?
Have you ever been involved in an abortion?
Have you ever committed adultery?
Have you ever practiced homosexuality?
….
This is what former Sea Org executive Mat Pesch said about this:
…The Sea Org has a whole drill in place to handle women who get pregnant, which happens quite a bit. The first step is to separate the husband and wife so they can't see or communicate with each other. The woman is told the husband wants the abortion to occur and will leave the woman if she doesn't get the abortion. This is said whether true or not. The couple is told that unless Scientology succeeds in its "mission" to save the planet then everyone, including the thetan of the baby is screwed for eternity. What is best for everyone, including the baby, is to kill the baby. That is what is droned into the woman while she is put under guard and made to do very hard manual labor while sleep deprived and fed left overs. It usually takes days or weeks to break the couple down and push through the abortion. That's Sea Org 101. Sad but true. I know Sea Org woman who came on staff as children and had as many as 3 abortions. Done at the free clinics, of course. Realize that birth control is not provided to Sea Org members. They have to pay for it themselves. It is not uncommon for Sea Org members to receive NO pay for weeks or even months at a time….
This is from a sworn affidavit of former Sea Org executive Astra Woodcraft:
   42. Approximately 1½ years before I left, a new rule came out stating that if you got pregnant, you had to either get an abortion, which was heavily pushed, or leave. The rule had previously been that if you got pregnant, you had to get an abortion or be sent to a small and failing lower organization where you had to fend for yourself and your baby…

It took a lot less time for me to leave because they didn't want any of the other staff to know I was pregnant, so they were trying to get me out quick. A staff member from the Religious Technology Center (The Sea Org's highest organization) came up to me one day while I was in the process of routing out and asked me what I was doing. I told him that I was pregnant and leaving and he said to me "Oh, too late for an abortion?" I personally knew of three other girls who got pregnant and were convinced to get abortions.

One was my sister-in-law who was 16 weeks pregnant when she was convinced to abort her child although she was strongly against it. My mother told my sister and I that it was good that she got an abortion…."

I declare under penalty of perjury under the laws of the United States of America and the state of Florida that the foregoing is true and correct.
This is a media report covering the topic: No kids allowed
…She said Saccomanno tried to calm her. "(She) just was like, 'Chill, Laura . . . the baby is just tissue at this point.' . . . She's basically saying that an abortion is the right thing to do and that it wouldn't be that big of a deal because it's not that far along yet.'
4. TECHNOLOGY & POLICY 
I am not going to go into the details of the technology and church policy as I have never trained on Scientology.  However, there are MANY articles and blogs that discuss this topic.
I feel that the main  issues currently with the church is that what LRH wrote is NOT being followed and in fact is being altered by Miscavige.  The following are some excellent links that describes how LRH wanted things to be done and what is now being done.
This is from Debbie Cook.  She was the Captain of the FSO for 17 years and in the Sea Org for 30 years.  I understand that the church sued her and apparently paid her off and dropped the suit and she hasn't published anything since.  Who knows how much the church paid her to keep quiet.  Both parties of the lawsuit denied any money from either side was paid to settle the lawsuit.  I very much doubt that.
This is from Debbie Cook's email.
…Out Tech:

Over the last few years we have seen literally hundreds and hundreds of people who were validated as clear using the CCRD as developed by LRH now being told they are not Clear. This included hundreds of OTs who were then put onto NED as a "handling". LRH clearly forbid any Dianetics to be run on OTs in HCOB "Dianetics Forbidden on OTs". This is out tech. This entire technical "handling" was directed personally by COB RTC and was done on thousands of OTs. But it was based not on an LRH HCO Bulletin, but rather based on a single C/S instruction where LRH C/Sed one pre-OT who had not achieved the state of clear but was mid OT III and not making it. LRH directed a solo handling that the pre-OT was to do to get himself to achieve the state of Clear. This LRH C/S taken out of context was then used to implement a technical handling that was in direct violation of an LRH HCOB…
This is from the Tampa Bay Times regarding the Cook court case.
This link provides LRH's policy versus how things are currently being handled by DM.
Here is an example.  This is a quote from an LRH Policy.
"If the org slumps…don't engage in 'fund-raising' or 'selling postcards' or borrowing money.
Just make more income with Scientology.
It's a sign of very poor management to seek extraordinary solutions for finance  outside Scientology.  It has always failed.
For orgs as for pcs 'Solve It With Scientology'.
Every time I myself have sought to solve financial or personnel in other ways than Scientology I have lost out. So I can tell you from experience that org solvency lies in More Scientology, not patented combs or fund-raising barbeques."
HCO P/L 24 February 1964, Issue II
Org Programming
(OEC Vol. 7, p. 930)
This is how DM's church is conducting itself.  Yes, some of these are outdated, but the same fund raising is going on today and per IRS documents the Church is worth billions just based on this Ideal Org Building Fund Raising. I found this quote from an LRH lecture and you can even listen to the tape online in his own voice:
"We own a tremendous amount of property. We own a tremendous amount of material and so forth, and it keeps growing. But that's not important. When buildings get important to us, for God sakes, some of you born revolutionists will you please blow up central headquarters". L Ron Hubbard Lecture 31 Dec 1960
"Barbeque and Bingo!"
Nashville Celebrity Centre bulk e-mail for its latest fund-raiser, 5 August 2008
"A day of beauty and pampering at the Tamara Dahill Salon!"
Your Ideal Org News, OT Committee Newsletter; January, 2008
"Pre-Labor Day BBQ to help get an Ideal Org soon!"
Promo piece from Orlando Org; August, 2008
"Win a 2009 Prius!
An excellent way to help the OT Committee Build Our New Church in the San Fernando Valley and win this planet-friendly, fun-driving vehicle!!
Raffle will be held at the Valley Org, Nov. 22 (2008)"
Bulk e-mail, August, 2008
(Similar raffle just held at Miami Org)
LRH's original tech (books and HCOBs) that he published and trained people on since 1950 ALL had to be rewritten as apparently the tech was wrong.  How can any Scientologist that is dedicated to the writings of L. Ron Hubbard believe that he spent 30 or 40 years writing books, technology that were wrong?  Is David Miscavige saying that LRH didn't know what he wrote or what was published over this 30 year period?  Apparently, he had faulty tech all of these years.
This article provides some insight into the current alteration of the tech. Scientologists: Was LRH Stupid?
That isn't my opinion, that's David Miscavige's opinion. Is Miscavige right? Was LRH really stupid?

Let me clarify.

LRH declared, in "Keeping Scientology Working", that the technology was complete and was as perfect as it was ever going to get. He said don't mess with it, don't change it, and stop others from altering it.

Hubbard, over the years, personally taught many people how to apply the tech. He trained people on how to audit and supervise. He worked out all the training methods and content. When he trained the Flag auditors and supervisors, he declared their training to be "perfect". He personally developed and approved all the auditor training courses, checksheets, etc.

Yet, only a few years after Hubbard's death, Miscavige completely rewrote the technical training – methods and content, and dubbed it the "Golden Age of Tech". He then canceled all the certificates of everyone trained under Hubbard's methods. Even those who had been personally trained by Ron. Personally trained by Ron!…
5. FAIR GAME POLICY AND DIRTY TRICKS
Alex Castillo writes an open letter to DM:
…It was not nice, David Miscavige, to have government agents showing up at my auto repair shop, putting a gun to my head and arresting me on the charge of being a "dangerous, armed criminal escaped from justice". Me, I neither was nor armed (they searched my shop and all they could find was a lot of auto repair tools and equipment-the most dangerous "weapons" being screwdrivers), and clearly not an escaped criminal. Still, these people arrested me and took me straight to LA and dumped me into a holding cell.

An hour later the agents came back, took me out of my cell, guided me to a quiet corner and said (verbatum):" We know exactly how much the Church of Scientology paid to get you here. Here is a LA Times reporter business card. Call him and tell him your story. We are sorry but we had to follow up on their report about you. We have checked and you are not a wanted criminal". (Anyone interested can read about that Op in Nancy Many's book "My Billion Year Contract")…
…The exact moment that changed was the day Scientology sent Child Services to our house.  I remember that moment as if it's frozen in time.  To this day, I can remember the thoughts that ran through my head as I closed the front door of our house after our "visit" in April 2008.

My boys were 2 years old and 8 weeks old at the time.

The Child Services representative was extremely apologetic and told us that, by law, they were required to make a house visit because of an anonymous tip they'd received.  He told us they'd looked into the claim and it was clearly false and invented, but that we needed to watch our backs since someone was obviously trying to make trouble for us…
From the book Inside Scientology by Janet Reitman.
The church's attacks against Paulette Cooper.
Church operatives tapped her phones, broke into her apartment, posted her number on bathroom walls, and handed out fliers to her neighbors, alleging that she was a prostitute.  They also stole Cooper's stationery; then they framed her.  Using her stationery, they sent several bomb threats to the New York Church of Scientology in 1973.  As a result, Cooper was arrested and indicted on three counts of felony; she faced fifteen years in prison if convicted.

For months, my anxiety was so terrible I could taste it in my throat," Cooper later wrote.  "I could barely write, and my bills especially legal ones, kept mounting.  I couldn't eat.  I couldn't sleep.  I smoked four packs of cigarettes a day, popped Valium like M&Ms and drank too much vodka…
Dirty tricks against Tom Devocht
On Friday afternoon, two narcotics officers with the Burbank, Calif., police department reportedly showed up at Tom DeVocht's door on an anonymous tip—complete with dubious photographic evidence—that the former Scientology executive was selling drugs in the area….
Below are actual accounts of Marty Rathbun of the dirty tricks played on an attorney that was handling numerous lawsuits against Scientology.
Affidavits by four church defectors…allege that church members have conducted numerous acts of harassment against Flynn for the ultimate purpose of undermining him and his cases. Included in the affidavits were assertions that, in addition to rifling his trash, church members had:

— Contacted some of Flynn's non-church clients and told them that he had cheated them out of money.

— Telephoned the Internal Revenue Service with false financial information about him, hoping to spur a tax probe.

— Monitored Flynn's activities closely by watching and photographing visitors to his office and by calling his bank regularly to determine how much money he had deposited in his account, the number of which had been found in his trash.

— Tried repeatedly to plant operatives in his office.
The church are now attacking Marty Rathbun' wife Monique Rathbun (she has never even been a Scientologist).
….From 2010 to the present, the Scientologists have targeted me specifically for harassment. They have worked to drive a wedge between me and my husband, family, and co-workers. Scientology investigators have visited my mother, my father, my former husband, my friends, and my co-workers. The investigators have falsely claimed to all of these contacts that my life is at risk as long as I remain with my husband. These malicious allegations are hateful and distressing.

Presumably because I am a woman, the Defendants seem obsessed with my sexuality. They sent a sex toy to me at my workplace, which was very embarrassing. With their constant surveillance of me, they knew when I was away from the office, at which time they sent flowers to one of my female co-workers with a "romantic" message purporting to be from me. Of course this was distressing to me.

Scientology websites have published bizarre and sometimes vile allegations against me, including false claims that I am a sexual pervert. They have even alleged that I am not even a woman, but a man who has had a secret sex-change operation. So, I have even had my womanhood questioned as part of this sick campaign to inflict maximum emotional distress on me…
6. DAVID MISCAVIGE/COB
Most of Miscavige's own family are kicked out of the church and have no communication with David.  His own father is out and is writing a book about David and the church, David had him followed by a private investigator.  His wife – Shelly doesn't have a husband-wife relationship.  She lives in another property away from him and his management and has lived there for many years.  His brother Ronnie is out of the church and has NO kind words to say about David.  DM's niece (Ronnie's daughter) who was brought up in the church has left and written a book about her experiences in the church and David's ruthless behavior.
David does have his twin sister that is still in the church – recently arrested though on a drug charge.
This is from the Tampa Bay Times:

"Her marijuana arrest is messy for the church because Scientologists have zero tolerance for mind-altering substances. They believe street drugs and psychiatric medicines make spiritual growth impossible…
This is from the LA Times about the PI by the name of Powell.  The article also relates the story of the PI (Powell) speaking to DM on the phone telling him it looked like his dad is having a heart attack and DM said "let him die" or words to that effect.
For 18 months private detectives tracked every move made by the father of David Miscavige, leader of the Church of Scientology, as they eavesdropped, spied on his emails and planted a GPS unit on his car, according to police records….

…The church paid the two detectives $10,000 a week through an intermediary, the records indicate, all because Miscavige feared that his father would divulge too much about the organization's activities…."

…Powell initially declined to name his employer. But at the police station, he told Det. Nicholas Pye that he was hired by the Church of Scientology to conduct "full-time" surveillance of the elder Miscavige, now 79, who lived in a nearby town, the records state…
Further in the article…
Once, while tailing Miscavige on a shopping trip, Powell and his partner watched him grasp his chest and slump over while loading his car. After his arrest, Powell told police he'd thought Miscavige was having a heart attack and might die. He said he phoned his intermediary for instructions.

Two minutes later a man who identified himself as David Miscavige called him back, according to records.

David told him that if it was Ron's time to die, to let him die and not intervene in any way," the records state, noting that the apparent emergency passed "and nothing further happened.
David Miscavige's abuses
There are many sources who have testified to the abuses of David Miscavige. This story in the Tampa Bay Times covers some of them:
…men and women who joined Scientology as children, teenagers or young adults and spent decades laboring to advance the mission envisioned by Scientology founder L. Ron Hubbard.

Morehead, who drives a tow truck in Portland and spent almost a decade as security chief at the church's sprawling base outside Los Angeles, described how Miscavige struck a church executive in the chest so hard, "I could hear the hollow thump and see (him) lose his breath from the impacts."

"You end up waiting a long time. Nobody f—— breathes, no one says anything. It's dead quiet. You could hear a pin drop. Everybody's just … waiting. Then finally COB walks in.

"He starts walking amongst us. Never says a word. Just stops and glares at each person. Sometimes he stops and sometimes he doesn't stop. When he got in front of me he stopped, he looked at me, I looked back at him, careful not to seem to be resisting or whatever.

"He took a step forward. He stopped. He looked back at me again. He backed up, he looked at me even closer. He said, 'He's out-ethics. That son of a b—- is out-ethics,' " he's breaking the rules of Scientology.

"Then he walked on, he walked down the aisle, looked at a couple other people, turned to start going down the next aisle right where Marc Yager was sitting on the end. And then suddenly, without warning, he starts slapping the bejesus out of Marc Yager, open-handed."

There were as many as 10 head slaps. Yager didn't resist, just put his arms up and took it.

For Hall, the last straw came in November 2003. Hall wrote scripts for Scientology videos and had been assigned to work under Mike Rinder, the church's chief spokesman. Hall says he had creative differences with Miscavige, which was a problem, because nobody is to question the COB.

Miscavige came by to see an edited video. "He ordered Mike and me stand shoulder to shoulder. … So Rinder and I are pressed up against each other, and right up in front of us is DM … and he says, 'Play the video.' "

The video over, Miscavige drew close. "We're standing there sort of at attention. He looks at me, he looks at Rinder. He looks at me, he looks back at Rinder. And then suddenly, with violence, he flashed his arms up and grabbed Mike Rinder's head and body-slammed his head into the cherry wood cabinets.

"He lifted Mike Rinder nearly off of his feet and smashed his head into the wall, and he banged his head into the wall three times, just BANG, BANG, BANG!"

A dozen others watched. "But everybody's afraid to move, because anything you did would be like, 'Are you making me wrong?' Don't make COB wrong. So if you showed any kind of reaction or upset, you would be, 'making COB wrong.' "

Miscavige left the room. "Rinder stood there with his hair mussed, his shirttail out and red marks on his face."

"It so could have been me," Hall said. "And that was the message I got was that you're next."

Rinder said Miscavige abused him so often that his recollections of specific attacks sometimes run together. Asked about Hall's account, he said, "That happened more than once."

Though long disillusioned with his life in the Sea Org, Hall said he didn't want to leave his wife, who was also a staffer. He finally accepted that he had to give her up and everything else.

His last day, church security went through his belongings and confiscated photos of his wife. They videotaped a lawyer posing questions and Hall taking blame for any problems he had with the church. He also promised never to sue the church.

"I had one last goodbye with my wife. … They told me she doesn't want to go with you and it was her decision, we didn't influence her in any way. They said you could talk … they led us to rooms."

In tears, they hugged. "She told me all the rooms were bugged. She whispered all the rooms were bugged and they could probably hear it."

He worked more than 15 years at the base, mostly in marketing and design. His TV spot featuring a rupturing volcano promoted Dianetics, Hubbard's megaselling book.

Hawkins recalled the day in 2003 when he and a group of senior staffers toured one of Miscavige's prized construction projects, Building 50, a colossus of buffed metal, chrome and marble.

Leading the pack from room to room, Miscavige was every bit the voluble docent, extolling the unique features.

"I was standing by the door and as he's walking out and without any warning, he rabbit punches me right in the gut. … Just a quick punch to the stomach, right under the rib cage."

Another time, a meeting of Hawkins' marketing team, Miscavige turned angry. "He gets pissed off at me for whatever reason. I was usually the punching bag. And he wails on me and knocks me to the ground."

"I stand up and he notices my cheek is bleeding. So, he called his assistant (Laurisse Stuckenbrock). He says, 'Lou,' and points to my face. She rummages in her purse and gets out a bottle of antiseptic that she carries with her, believe it or not. And she daubs that on my face. So, it's like she knows the drill. If there is a visible mark, then that's got to be taken care of."

Before leaving, Miscavige turned to Hawkins. "He says to me, 'Do you know why I beat you up?' "

"I say, 'No, sir.' "

"He says, 'To show you who's in charge.' "

Church executive Amy Scobee previously told the Times about a day she was working in her office cubicle at the edge of a conference room when a Sea Org member landed at her feet, with Miscavige on top of him. It was Hawkins underneath.

Hawkins said dozens of Sea Org members had been summoned to the international management conference room. The leader did not like the latest infomercial script.

"He was reading out sections of it with great sarcasm. And then he started pointing at me and saying, 'Look at how he looks at me.' "

Hawkins tried to explain himself, which only got him in deeper.

"You see that disrespect?" he said Miscavige shouted to the group. "You see how he talks to me?"

Miscavige jumped onto the conference table, Hawkins said. "He's like crouched in the middle of the table, and then he launches himself at me."

Hawkins fell back off his chair and landed in Scobee's work cubicle.

Two other defectors who attended the meeting confirmed Hawkins' account. Two current executives who were there say it didn't happen.

….

In August 1990, he was up on a scaffold painting the inside of a garage when in came Miscavige, assistants in tow.

Miscavige told Fisher to come down.

"He put his hands around my throat," Fisher said, and shouted, " 'You want to sue Scientology?' "

Fisher said he collapsed and curled up as Miscavige kicked and punched him and pulled the hair on the back of his head.

Fisher stood, touched the back of his head, showed his bloody palm and told Miscavige: "You notice I did not lay one finger on you."

That was the end for Fisher. "I didn't join Scientology to see people get beat up."

Morehead said he witnessed this, as did defector Marc Headley. But Yager said he was present and, "at no time did Mr. Miscavige strike or otherwise harm Fisher."

…

Miscavige poked his head in the office, Hines recalled, and said: "There he is."

Without another word, Hines said, "He hit me in the head. He just hit me in the head, in the side of the head," an open-handed blow.

"It did sting and it did knock me back. And then he got right up in my face and was kind of yelling at me. Then he walked out. The next thing I knew, I was on the RPF."

…

In 2004, Headley led Miscavige on a tour of the A/V area. Miscavige asked about a timetable on a project, and Headley said he made the mistake of answering in a "smart-aleck" tone.

He said Miscavige pushed him against a shelf unit and started punching him. He fell onto a countertop, and Miscavige continued to slug him in the chest.

When it ended, Headley said, senior Sea Org member Greg Wilhere pulled him aside and explained that Miscavige had come from a difficult meeting. Wilhere said in a written statement that Headley's entire account is "a complete lie."
7. PAST TOP EXECS – NOW TURNED AGAINST THE CHURCH
The reason for listing just a few of the current critics of Scientology is to make the point that they were mostly ALL involved with the SO or Scientology for decades and were either working at one time directly for LRH or for David Miscavige.  The Church calls them disaffected and bitter and yet they were at the top of their fields for many years.  Again, questioning how were they for 20 or 30 years the right hand men of the leaders of the church and now all of a sudden horrible, "liars" and "cheats" and "did a terrible job at their posts".  Did they change or did the Church.  Also, why didn't the church "handle" their problems over the 20 or 30 years if they were such bad players.
There are many, many others that I could have listed as the church has so many critics but this sampling should suffice as an example of major players in the church, now "insane liars".
Marty Rathbun:  Wrote 3 books against Scientology  Has an anti Scientology blog.  His wife is currently suing the Church.
Became a Church staff member in 1978, and joined the RTC board in 1987. Played a major role in various Church victories, including the negotiation of the Church's tax exemption agreement with the Internal Revnue Service in 1993.  In 1998, Florida newspaper the Tampa Bay Times described Rathbun as "top lieutenant" to Scientology leader David Miscavige.  Was one of the highest trained auditors and even audited Tom Cruise.
Mike Rinder:  Has a very successful anti-Scientology blog.  Has been on numerous TV news and talk shows speaking out against Scientology.
Joined the SO at 18 years old where he worked on the Apollo with LRH.
From 1982 to 2007, Rinder served on the Board of Directors of CSI and also held the post of Executive Director of its Office of Special Affairs (OSA).
Debbie Cook:  Wrote an email to 17,000 Scientologists revealing the off-policy actions of Miscavige and Int Management.
…"Although I am not in the Sea Org right now, I served in the Sea Org at Flag for 29 years. 17 of those years were as Captain FSO. I am a trained auditor and C/S as well as an OEC, FEBC and DSEC…."
Jesse Prince:  Interviewed for "Going Clear".  Published  many articles and videos on the internet.
Class IX auditor.  Deputy Inspector General RTC.  In Scn for 16 years.  DM's Auditor & Sec Checker
David Mayo:  Started a squirrel Scientology Organization
Read LRH books in 1957.  Joined Auckland org in 1959 for 8 years.  Did the Briefing Course under LRH in 1962.  Joined the SO in 1968.  Snr C/S directly under LRH on the Apollo.  1978 called to INT to audit LRH.  LRH appointed him Senior C/S International.
Hana Whitfield:  Outspoken critic of Scientology.  Spoke on the movie "Going Clear".
Joined Scientology in 1965, at 24 years old.  Clear #60, Class 7, Captain of 2 of LRH's ships, the Avon River in 1967 and also the Apollo.  LRH appointed her Deputy Commodore.  In the SO for 22 years.
Claire Headley:  Wrote an anti-Scientology book.
Raised as a Scientologist.  Joined the SO in 1991, as a teenager and worked for 14 years at Int (Gold).
Marc Headley: Wrote best selling anti-Scientology book.
Raised as a Scientologist.  Joined the SO in 1989 as a teenager and worked for 16 years at INT.
Jenna Miscavige: Wrote an anti-Scientology book
Niece of David Miscavige.  Born into the Sea Org at Int.  In Scientology her entire life until blowing the Sea Org and later writing a book about life at the INT ranch for SO children and being torn from her parents.
Bitty Miscavige:  Mother of Jenna Miscavige who wote an Anti-Scientology book.
Joined the SO as a child of 16 and worked on the ship Apollo in the early 1970s.  In late 1980s was C/O CMO.  Then promoted to Inspector General.  Married to DM's brother – Ronnie Miscavige Jr.
Karen de la Carriere:  Has an Anti-Scientology Blog.  Quite outspoken.
Class XII C/S – LRH signed all of her certs on the Apollo.  …"After 6 months of hell at INT BASE, courtesy of Miscavige, I was sent to audit NOTS at AOLA and routed out of the Sea Org in 1990.
Nancy Many:  Wrote an anti-Scientology book
For more than two decades she worked at all levels of the organization, from serving as a personal aide to the founder of Scientology, L. Ron Hubbard, who placed her in charge of the religion's worldwide expansion to becoming the head of Celebrity Center, the organization that caters to its celebrity members.
Tom Devocht:  Worked closely with David Miscavige for years. Became a friend of Miscavige & unwittingly, one of his henchmen.  Worked on a project that spent many millions of dollars in parishioner donations on a roughly 40,000-square-foot building at the International Base near Hemet, California.
It was "Building 50," or the headquarters of the Religious Technology Center, the controlling entity of Scientology, which Miscavige runs as its Chairman of the Board. (Hence, the name he's called by lowly parishioners, "COB."
This is a list published on the Why We Protest Scientology Wiki
…The following is a list of people that have left the official Church of Scientology organization and have spoken out publicly against it. Although some of them still believe in the validity of the core precepts and practice them outside of the Church of Scientology, all of them have denounced the legitimacy of the organization itself. The names are listed alphabetically by last name. As of the last count, there are 2637 names on this list.

There are thousands more who left, and have yet to come forward to tell their story, and there are also hundreds more who spoke out who did not want their names known. We hope that the courage of those named here empowers more people to come forward with their stories of abuse to ultimately prevent such abuses from ever taking place again…
Note:  That is a very outdated list.
—
The only real criticism I could level at this write up is that it is light on the financial side. It mentions some violations of policy concerning fundraising, but doesn't cover the lies, false promises, bankruptcies, manipulations and greed that are the stock in trade of scientology.
There is an enormous amount of information out there concerning the criminal rip-off scientology and its related entities are engaged in. A summary of it would be a useful addition to this.
At the very least one can start with the Letter From Garcia.