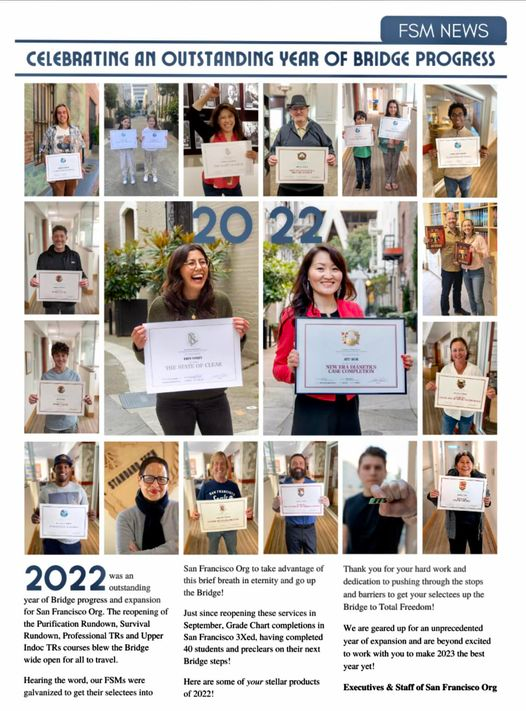 A recent promotional item from San Francisco tells the real story of this, one of the first "ideal orgs."
They are oddly proud of the fact that "just since reopening these services in September" they have completed "40 students and preclears on their next Bridge steps."  They are celebrating this as an "outstanding year of Bridge progress."
That is 40 completions in 5 MONTHS. 20 WEEKS.
That translates into 2 courses or auditing steps a week. TWO.
This is not even the level of production expected of a part-time mission. Let alone an org. Let alone an "ideal" org that should have been the size of old St Hill 20 years ago…
It comes on top of the news yesterday that the power company in Johannesburg shut off the power (they "disconnected" from them) to the Joburg ideal org for failure to pay their long outstanding $50,000 bill — Joburg power tweeted out the announcement: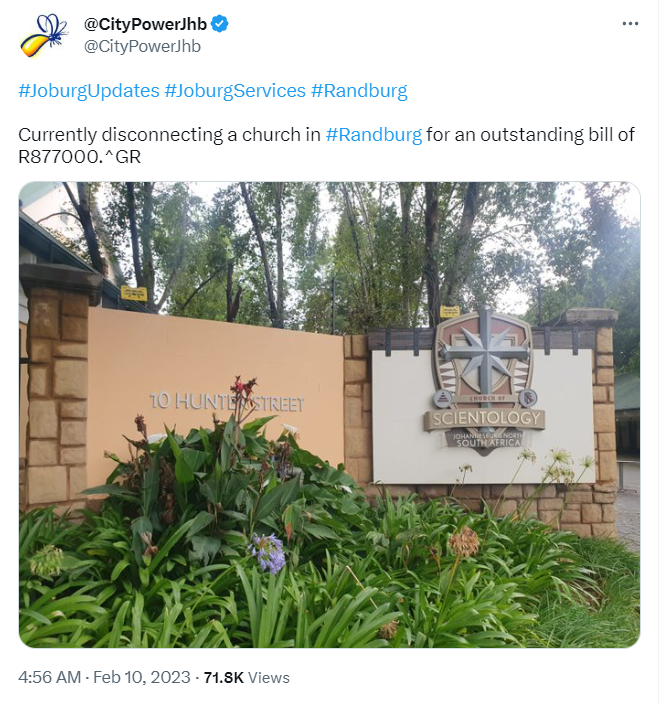 How embarrassing….
This is two of the first 3 "ideal orgs" (the first was Buffalo — it's hard to know if Buffalo is still open, no word from them on anything ever).  Tens of millions of dollars invested in these orgs based on the promise by David Miscavige that this would ensure they would expand and the planet would thus be cleared.
Hardly the "fastest growing religion on earth."
They need a new tag line: "Fastest shrinking cult on earth" perhaps?