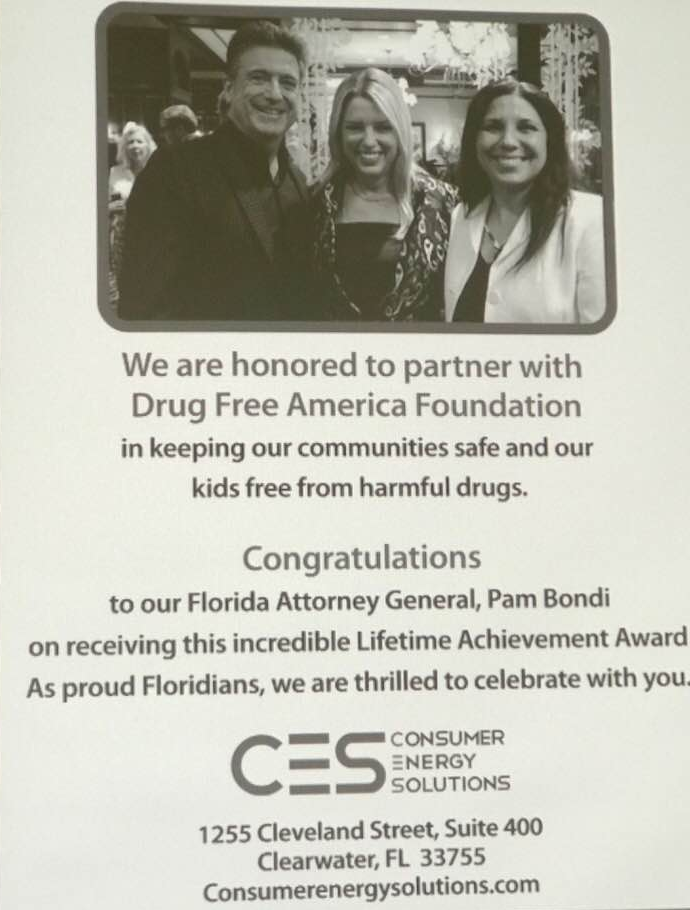 That's Pat Clouden, scientology whale and Lynn Posyton, Clearwater scientology whale remora with Pam Bondi. Ms. Bondi has been a favorite in scientology circles, with several of her forays into the bubble documented on Tony Ortega's blog.
And look who else was in attendance, schmoozing with Lynn Posyton. Pinellas County Sheriff Bob Gualtieri.
It's not that this was a "scientology event" — the Drug Free America Foundation is not controled by scientology, but scientologists have made a concerted effort to infiltrate this group.
Elected officials should take care who they do photo ops with. Scientologists have mastered the art of the photo op which is then used to try to burnish their reputation by association.
—
And just because this was sent to me as I was putting this post together, here's Pat Clouden — apparently a man who needs no introduction and no explanation of the wondrous skills he possesses in "increasing havingness" and "generating energy". His name is enough to attract the less fortunate.