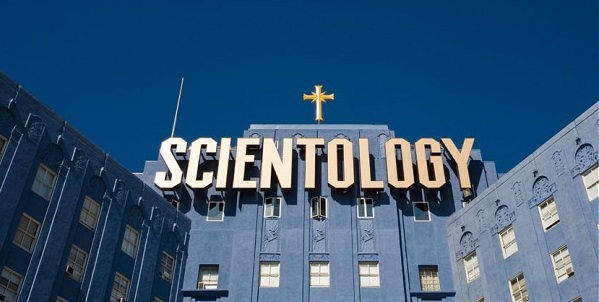 Terra is with us once more…
Scientologists, Lies, and the ARC Triangle
A bedrock of L. Ron Hubbard philosophy is the ARC Triangle. "A" = Affinity. "R" = Reality. "C" = Communication. He wrote that together these three equal "U", Understanding. Anything that effects one point of this triangle, effects the others. For instance, the more one communicates with a person or subject, the greater his Affinity, Reality, and Understanding with them. Raising one corner of the triangle to a higher state, raises the other two—and vice versa. That which lowers one corner of the triangle, lowers the other two.
What happens when lies are introduced to this triangle, though? What happens when people don't recognize falsehoods from truth?
Fall from Grace
As more lies and half-truths are introduced as Reality into a subject, the more Communication and feigned Affinity is required to rationalize and justify the deception. The longer this pattern continues, the more warped and artificial becomes Understanding. The bigger the lies, the more convoluted become the "explanations." And the more distorted becomes Understanding.
Per theory, Affinity rises for these lies as this new Reality is accepted and validated. This causes chasms of distrust to develop between those inside the organization who've accepted these lies as truth and those on the outside who haven't. Affinity with others is compromised.
Devotees of this false "R" become convinced that their Understanding is greater than what is accepted by mainstream society. Those who've accepted LRH's doctrine believe they understand life, when in fact, their "U" is built on a foundation of false Reality. Their Understanding is illusory.
Justifications and Rationalizations
LRH introduced layer upon layer of false Reality into Scientology—each successive level justifying the one under it that failed to deliver. When reliving traumatic incidents from present life—per Dianetics—didn't alleviate all our hang-ups, LRH created a new paradigm: our fears and phobias were consequences of pain and loss suspended in trillions of past life memories.
When Dianetics and the Grades didn't make us perfect, he invented the theory that we were covered in disembodied spirits and were only "clear" on the first Dynamic. When one OT Level didn't handle these pesky little buggers, he created a succession of higher levels. Lies followed lies. Justifications followed justifications. Understanding became more and more twisted and confused as LRH's Reality spun out of control.
The more one accepts lies as Reality, the more his ability to communicate with others shrinks—and thus, his Affinity, Communication, and Understanding with the rest of the world is diminished. Communicating with people outside his group about religion, help, and self-improvement becomes not only awkward and uncomfortable, but talking about subjects contrary to Scientology's Reality is considered a crime.
The longer people isolate themselves within a group advocating false Realities the more lies have to be concocted to explain all the earlier falsehoods and fabrications. Those forced to accept lies have to constantly rationalize those points of this Reality that don't make sense.
Life. Yikes!
Scientologists are taught that life is dangerous. They believe the world is going to "hell in a handbasket." That their fragile planet teeters on the brink of destruction. After decades of subscribing to this Reality, member's Affinity with the outside world plummets, and Understanding of life becomes insular and biased.
Last Words
Despite their cheerful facades, Scientologists have low ARC for the world. Their Reality has been so impregnated with false data, their ability to communicate and empathize with those outside their tiny spheres has been compromised.
Few people withhold as much as does the average Scientologist. They have to. Except for basic and trivial topics of conversation, their Understanding of the world and human nature is so unrecognizable by those outside their church, communicating with non-members can be like communicating with another species.
Still not Declared,
Terra Cognita