Kathie Lee Gifford has recently published a new book she is promoting.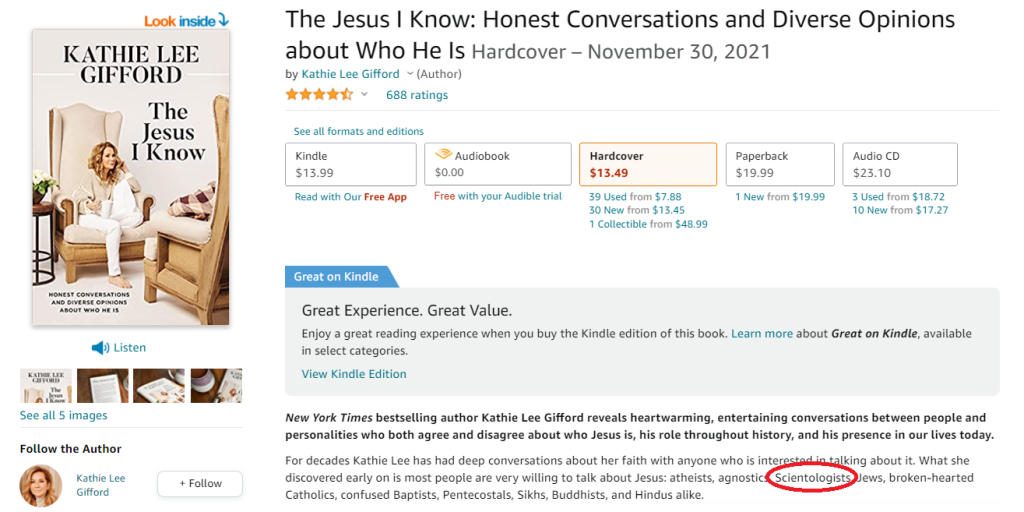 It contains a whole chapter that purports to address scientology's take on Jesus, as presented by David and Kelly Pomeranz and their son. You can see the whole chapter here: Pomeranz family interview in book The Jesus I Know
Of course, the discussion is a total sham. Using the PR lines scientology always uses, as to tell the actual truth about Hubbard's teachings about Jesus would leave no doubt that there is absolutely nothing compatible between scientology and Christianity.
This is an excerpt: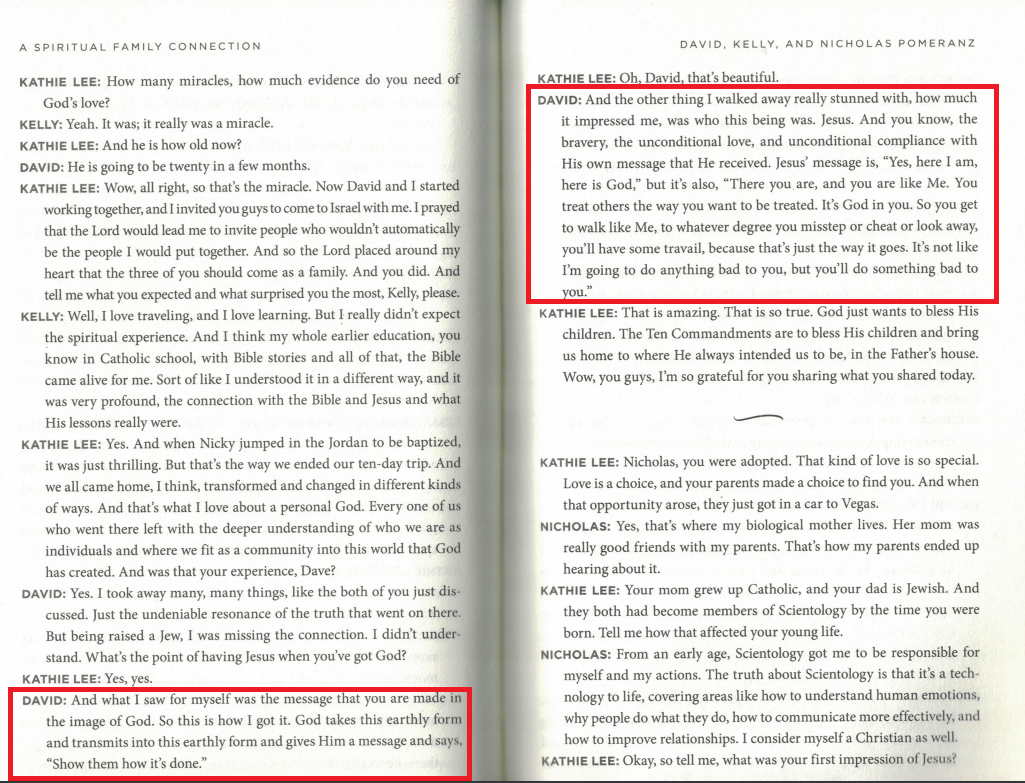 Here is a recent posting about what scientologists ACTUALLY are taught about Jesus — Hubbard said the idea of Jesus was an "implant" from the "R6 bank" inserted into humans by the evil galactic ruler Xenu 75 million years ago: Easter — Scientology Style