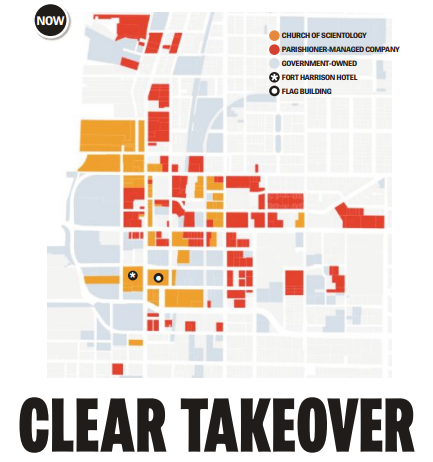 People often ask "Is this business in Clearwater is owned by a scientologist? I don't want to give them my money."
Google is everyone's friend and there is a lot of information available with a simple search. But it's not always clear.
So, to help make the information known, I am publishing this WISE "Job Openings" list. These will now show up on a Google search as being scientologist owned businesses. Perhaps there are others who live in this area that could add to this list, as certainly not all scientologist owned businesses are hiring…
The listings are sometimes amusing. Even in the business world, the scientology jargon is rampant.
These are the companies and names on this list (put into alphabetical order, I also added what are probably the largest scientology owned businesses in the area — KnowB4, NTC, Consumer Sales Solutions and Energy Professionals:
Axiom
Bahia Property Management (Raul Aleman)
Blue Streak Docs (Sam Gendusa)
Buzzazz Business Solutions (Keanan Kintzel)
CLC Academy
Consumer Sales Solutions (Tom Cummins and Jim Bridgeforth)
Cooper Chiropractic Center (Dale Cooper)
David Tapia Allstate Insurance Agency
Energy Professionals (Jim Mathers)
In Your Face Skincare (Denice Duff)
KnowBe4 (Stu Sjouwerman)
Lightning Pool and Pavers (Chip Payson)
MGE Management Experts (Luis Colon, Greg Winteregg)
Nelson Construction and Renovations (Gregory Nelson)
NTC — Nationwide Title Clearing (John Hillman, Todd Kugler, Norm Novitsky)
One Stoppe Shoppe (Paris Morfopolous)
PostCardMania (Joy Gendusa)
Prospect Providers LLC (Annie Hulse)
Root Cause Medical Clinic (Rick and Vikki Petersen)
Ted McGrath Brands (Jasmin Napier — daughter-in-law of Mike Napier)
The Tub Guy (Randy and Molly Baxter, she is the former CO FOLO EUS)
Silber Consulting Group (Marc Silber)
Silkin Management Group (located in Portland OR)
USA Tree Service LLC (Jim and Karen Kettner)
Worry Free Bookkeeping (Virginia Rizzo)