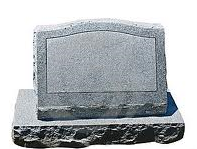 Even though the building is officially complete, you can STILL give us money and pretend you contributed to making it happen.  
We will ALWAYS be happy to take your money and tell you anything you want to hear — even inscribe your name on the COMPLETED building as if you helped "make it happen."
The big selling point is not "we need to build a building" but "you can still buy some status if you buy now!"
Crass is hardly an adequate description.
This will be engraved on the headstone of Scientology Inc.
GIVE US YOUR MONEY. NOW
WE TOOK IT.
NOW THERE'S NOBODY LEFT
From: Ayla Munoz <ayla.m@cos.flag.org>
Date: 2013/11/9
Subject: Opening and Last chance to be Cornerstone!
To: 
Dear All,

I know you have been receiving all my emails and have been keeping track!

So as one of my LAST emails regarding Super Power, you know the Grand opening and events will be on the 15th, 16th and 17th and then there will be a Cornerstone Banquet a few days after the 17th!

THIS IS YOUR LAST CHANCE TO COMPLETE YOUR CORNERSTONE OR THE CORNERSTONE MEMBERSHIP OF ANY OTHER FAMILY MEMBER YOU WANTED TO ALSO BE PART OF THIS!!!!!

The LAST day to get your Name engraved in the building (as one of the Cornerstone benefits) is on the 11th of November, this is MONDAY! 

And the LAST day to do a Cornerstone Membership will be until the 15th!!!!!

You can contact me on my email or my cell phone:

Thank you again for all you have already done, this moment will only happen once in this universe and I cant wait to see you all there!!!

Love,

Ayla

P.S. All Cornerstone Members ready to route onto Super Power (meaning objectives and Purif fully done) can start their onto Super Power routing forms on the 18th of November!!!