Michael D splains the expasion which is the biggest in history (and yes, he spells it wrong twice in the opening para). He may be an IAS Freedom Medal Winner but it does not mean he can spell (he probably did the Student Hat too — that apparently was no help either).
Of course, it's ALWAYS the biggest in history…
But let me ask you something Michael. What measure of expasion are you using?
Certainly not the number of new orgs and missions opened. There were none.
Certainly not the number of OT VIII's made.
Nor the number of new people into scientology.
Or courses completed. Or books sold. Or Well Done Auditing Hours.
And definitely not volume of "theta" media.
Hey, it's not even square footage of empty buildings opened. Or cubic centimeters of Italian grout carefully placed between the tiles in state-of-the-art, well-stocked toilet stalls.
No, but there are a couple of highest evers in 2017 I would imagine.
Number of people who found out the truth about what scientology really does — through the roof. Number of people who departed scientology, loudly or quietly, epic, unprecedented and a watershed.
Maybe you can spin this into "proof" of the massive expasion — after all, L. Ron Hubbard DID say that the squirrels only scream when you are doing well. But damn, if we a doing as well as the screaming indicates, why does anyone need to give money to the IAS. Everything is just hunky-dory.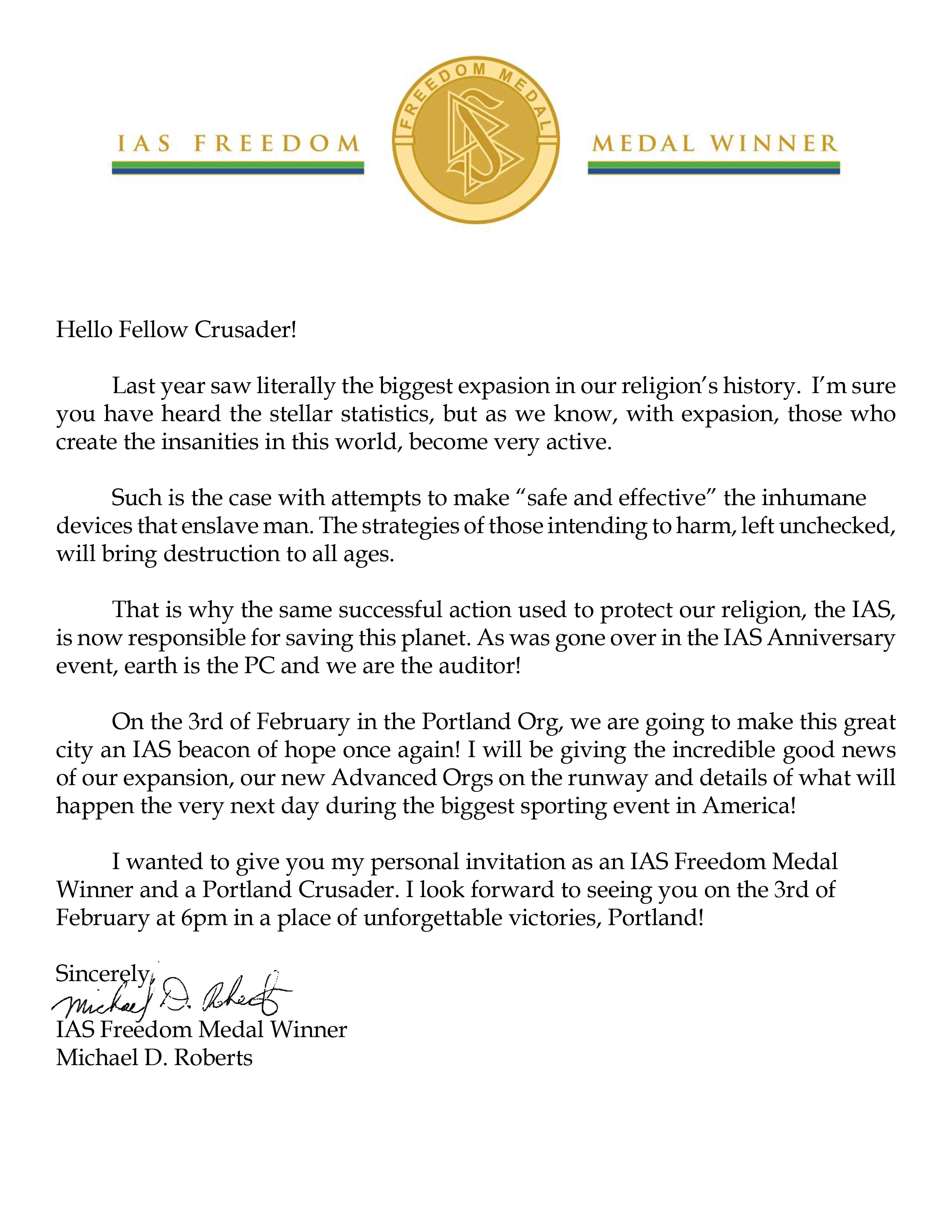 Just love the fact the IAS is now responsible for saving the planet. They've been saying this for decades. He seems to think it is a new idea? And while we are on the subject, what is the IAS doing about global warming? The war in Afghanistan? Genocide in Myanmar? Capetown running out of water?
But wait for it — he's got news about the new AO's! You know the buildings they bought in S. Africa, Mexico and Canada a decade ago… The news is NOT that they are open. Despite the overwhelming expansion and demand, highest in history. No, the news is "they are coming soon"… Never heard that before.
This expasion briefing must have been a beauty.