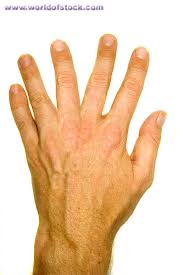 Could not resist the title.
Just a laugh on a Sunday morning to accompany Tony Ortega's now highly anticipated "Sunday Funnies".
This latest casting call would indicate they have not yet shot the needed footage for the release of the New (old) Mark Sooper 8 e-meter. Cannot imagine what else they would need a (hairless) hand model for. And as usual, at the last minute there is a frantic request for a shot the following day in Hemet. Typical RCS "planning."
Date: October 30, 2013 7:09:35 PM PDT
Subject: SCIENTOLOGY PROJECT- 5/Other/Non-Union/
Casting Notice
 
Project Name:
SCIENTOLOGY PROJECT- 5
Project Type:
Other
Rate/Compensation:
$150 and $30 gas
Shoot Dates:
10/27/13
Project Type:
Message:

We are doing several close up shots of hand-talent; both men and female. Shots are being done Thur the 31st. If you fit the description and is available, please submit. Marie Bystrom

 

| | | | |
| --- | --- | --- | --- |
| Role | Role Type | Gender/Age/Ethnicities | Description/Note |
| Male hand talent -shooting Thur 31 Oct in SAN JACINTO | Featured | Male / 18 to 25 / Caucasian | We are doing close up shots of a set of male hands and are looking for nice hands that can stand up to close up shots. Hand should either have no or little hair or you need to be willing to have the hair shaven off, A still photo or video clip of how your hands are right now will be requested before booking. |

 
New Mobile WebSite! Click here to submit to this role on your mobile device
PLEASE DO NOT RESPOND DIRECTLY TO THIS NOTICE.
 
If this project does not fit your specifications, click here to update your gender, ethnicity and e-mail options in your actor profile.