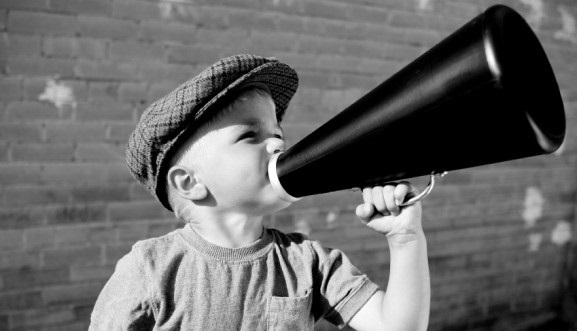 Scientology has embarked on a self-promotional PR offensive (or perhaps it is merely some offensive "PR") for the new year.
They are churning out paid press releases at an unprecedented rate. Straight up and vertical. Epic. And greater in the last 5 days than in the 247.5 days previously by a factor of 9.24X.
Of course, these releases are of dubious value, but they look good on their stats.
Here are their 4 most recent paid-for efforts to get some media:

If we look into these a little more closely…
Here is what shows up when you click on the first link: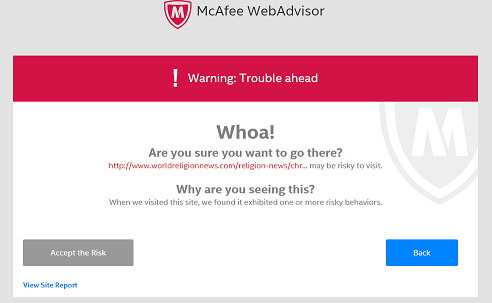 If you bravely push on, you come to this: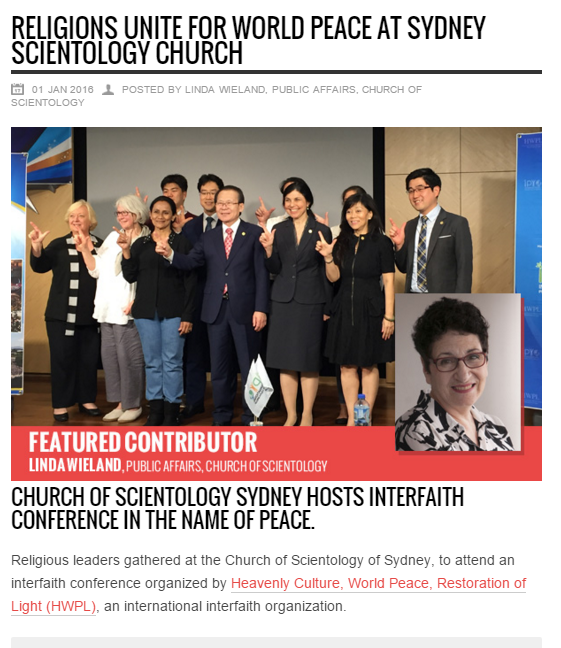 Really impressive. Written by Linda Wieland in OSA Int, it shows an "interfaith" conference with CO OSA ANZO Vicki Dunstan and IAS Freedom Medal winner Churlya Wuerfel accompanied by 9 other people at least 4 of whom seem to be Asian. No mention of what religions united. Except that this event was actually organized by "Heavenly Culture, World Peace, Restoration of Light." I don't have the time to waste getting to the bottom of what this is, here is the first para of the Wikipedia entry about this organization and the guy who runs it:  Lee Man-hee (born September 15, 1931) is leader of Shincheonji Church of Jesus the Temple of the Tabernacle of the Testimony, an organisation that has been accused of being a cult. He is also a peace activist from South Korea and chairman of Heavenly Culture World Peace Restoration of Light (HWPL), a non-governmental and non-profit organization for cessation of war and world peace.
This sounds awfully like a Unification Church offshoot — they have dozens of "world peace" front groups.
Who knows. Except it is likely even less reputable than scientology.
But it is somehow headlined as if this is "world religious leaders."
It's purely a photo op. This photo could be all 9 students and pcs on lines at AOSHANZO gathered together and told to make the "Loser" hand signal for a joke photo.  Who knows…. (This is how Gold shoots such events – using shills to "represent" who "would be there.")
Next up, a press release about the massive gathering of 40 people in Clearwater: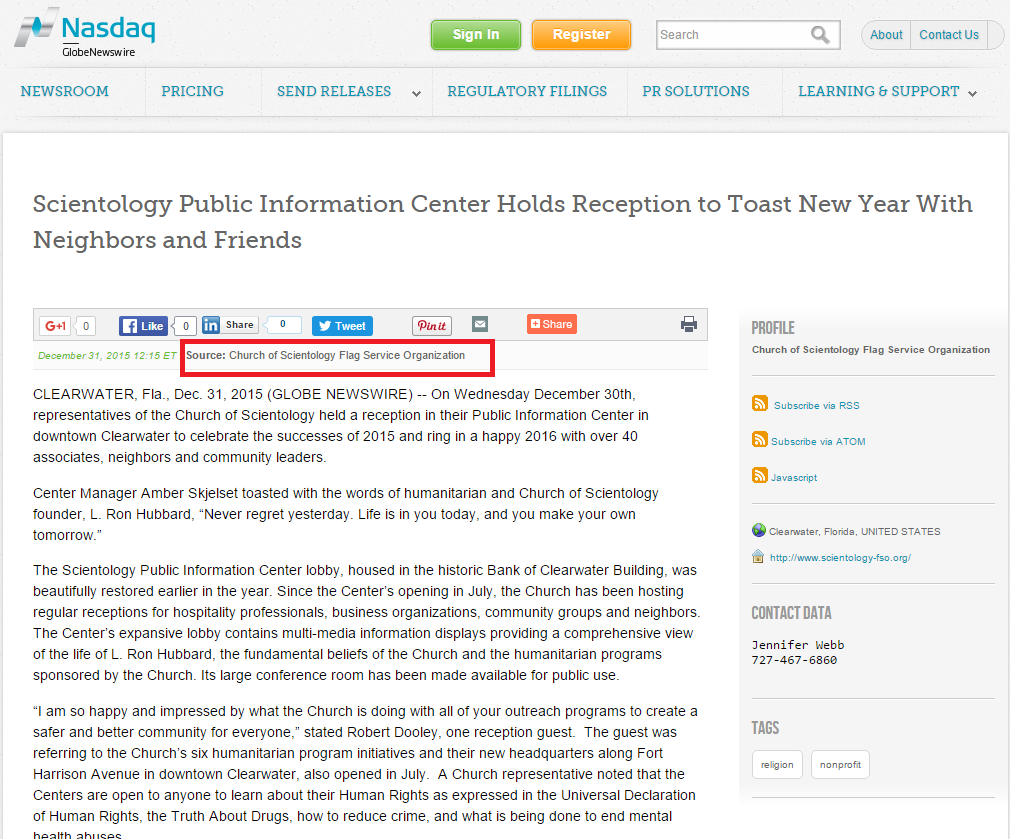 As you can see, another item written by the church and handed over with a check to get it "placed."
The "story" is that Flag, the largest scientology organization on earth (by a factor of about 100) with 12,000 local scientologists (so they claim) managed to get 40 "associates, neighbors and community leaders" to gather together for a New Year celebration. Hell, I had more people than that in my house for our XMas party and there were 10 times that many at my son's pre-school Xmas show.
Then we have the real laugher. Taken right off the scientology.org website, it is the hallucinatory story of the milestone New Years event in Los Angeles that I covered yesterday.
What is so funny is this:  in the fourth para, it prominently reprints the insane, rambling "front porch of infinity" quote from Dear Leader David Miscavige. They actually sent this out to the world, hoping it would be picked up… Absolutely astonishing. I hope they sent it to SNL as it is wonderful material for their next parody.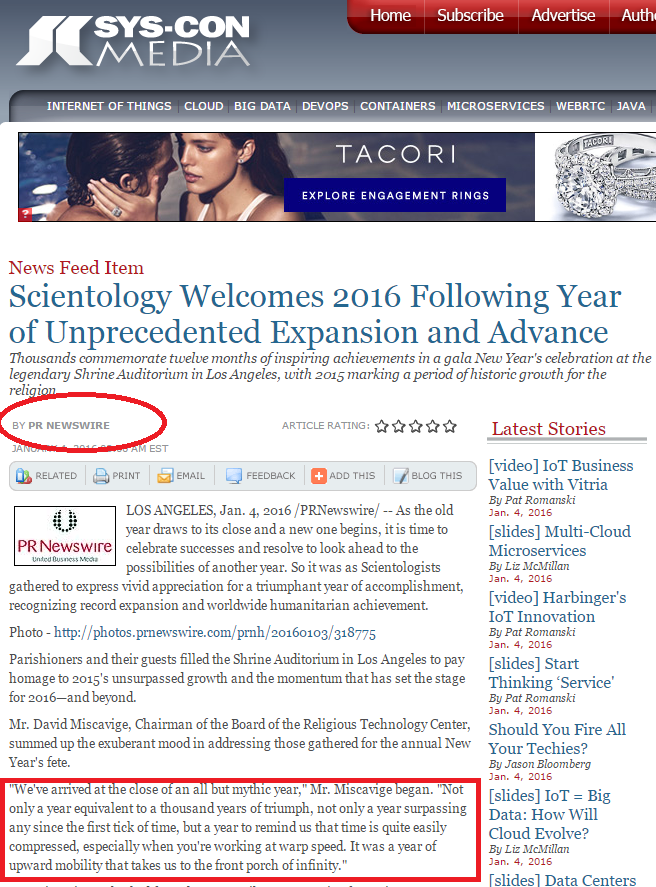 And finally, the "Vets" story. And what a pathetic showing this one is too.
An unspecified (of course, it was probably the same two Tampa VM's that go to every event) number of VM's "The Scientology Volunteer Ministers" who "took part in" an event put on by someone else where 58 Vets were helped. Nothing wrong with helping 58 Vets. But to make a big deal about how "Volunteer Ministers" are doing such great work because they participated in someone else's initiative shows that the reason for doing anything at all was ONLY so it could be turned into a "press release."
This is the org that promotes itself as double SH Size and a model for all the world to follow. This is the region that claims 12,000 scientologists.
How could they not put on their OWN event to help vets and do more than hand out 130 items of "gently used clothing"? They should be embarrassed by this dismal showing, not crowing about it as some sort of milestone accomplishment.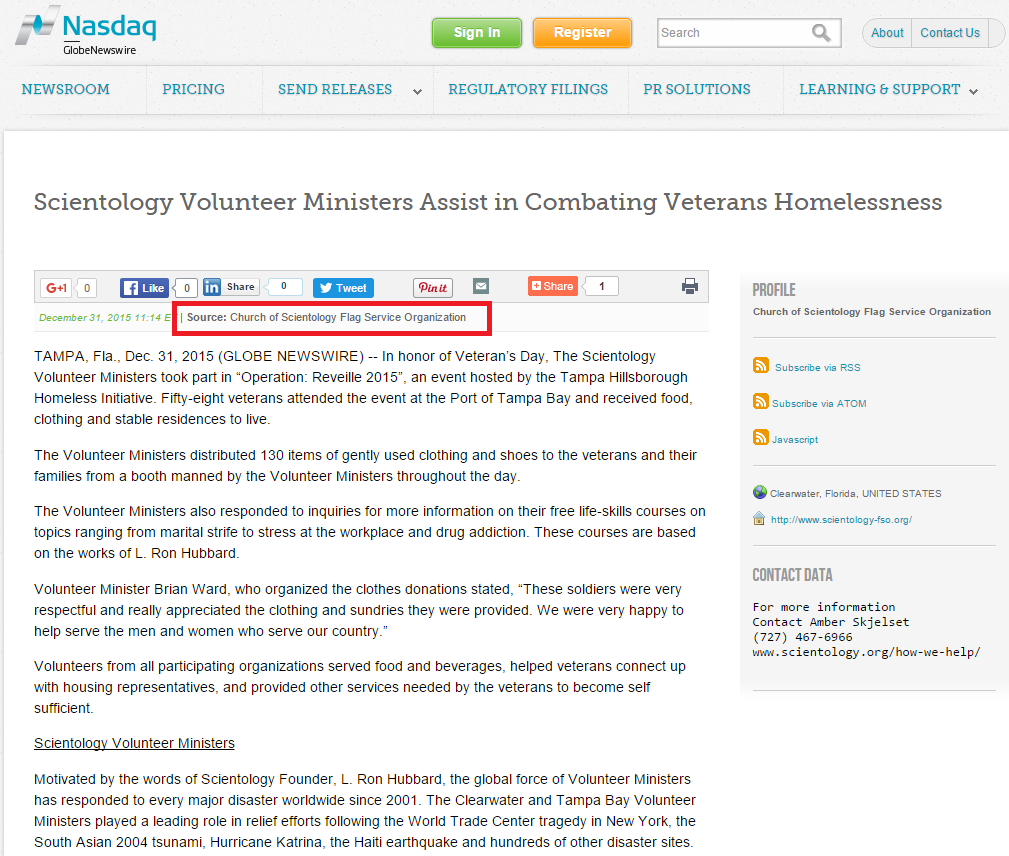 What this flurry of paid releases tells us is:
There is panic inside the bubble — the entheta media is drowning them and they see more coming on the horizon as we enter "awards season" (yesterday the editor of Going Clear (Andy Grieve) was nominated for the highest award in the editing world for his work). There is a lot more coming…
There is so little going on in the scientology world that these feeble events and activities qualify as for press releases. One would think that with the massive international expansion and salvaging the entire education system of the Czech Republic, reducing drug trafficking in Colombia to nearly nothing and the psychs on the run in Italy and, and, and… there would be PLENTY of media coverage. And even if there wasn't, they would be sending out paid releases about these amazing accomplishments? The reality is they are scared to put out anything that could be verified as a lie onto the media comm lines. So, they stick with the small and useless events and try to make them seem important.
They get no pickup on these stories. But one show from Leah Remini or Alex Gibney and media around the world run with it.
Scientology PR is at is lowest-ever ebb.
But it hasn't bottomed out yet.  The entheta tide will continue to roll in. But unlike a tide, it won't reverse direction any time soon.