Scientology's quest for money is unrelenting.
They rake in tens of millions (perhaps hundreds) each year. But they have to spend at least some of it  to satisfy IRS requirements. They don't ever give it away. One of the things they spend it on is new buildings (they always say they have opened "a new church" but in fact they have not opened any new churches since the one in East Harlem NY and before that the one in Inglewood and before that, nobody can recall). Buildings remain assets on their books, so the statistic of "total reserves" does not go down (total reserves is cash, property, gold, stocks).
But these new, large buildings sit empty. Most of them don't have enough staff to have even one person in each room.
So, they keep trying to recruit new staff. When it comes time to open their buildings they have to scramble to put together at least a pretense that they have staff — usually temporarily reassigning some from other orgs or sending Sea Org members there to hold the fort.
Recently a bunch of their promotional items have been sent to me…
This first one is a common pitch. They are not actually mentioning scientology at all, but try to persuade people to join staff by telling them what a great city it is… As if this is why someone who already lives there would join scientology staff? Or someone who doesnt live there would move there to join staff? It just makes no sense, but every city has done this….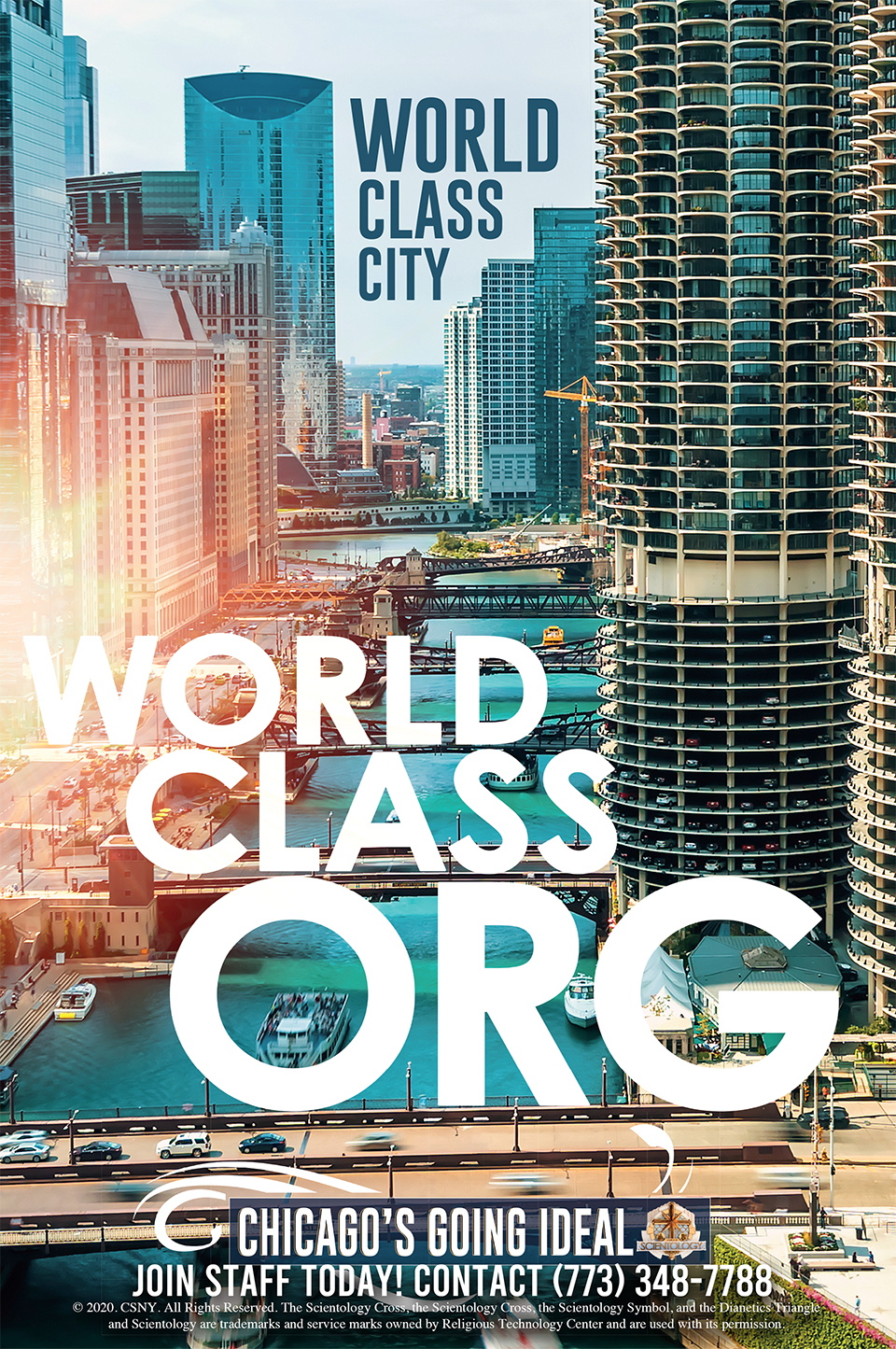 Here is an appeal to the superiority complex that most scientologists have. They are clearing the planet and saving mankind and will be running things one of these days….
But if "running things" means operating like a scientology org, it's a pretty grim, dystopian future in store.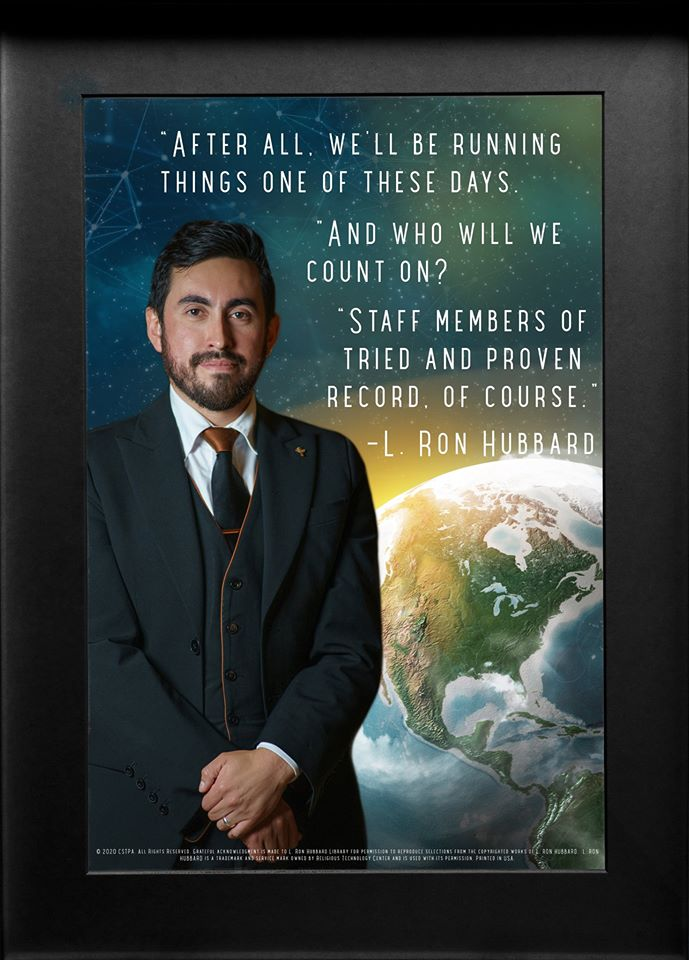 Not a clue what this is supposed to symbolize? Hipster in Brooklyn? I will sell you the Brooklyn Bridge?

Join the Sea Org in NY and you might end up in Chicago…
And the old "ideal" orgs are still struggling to get staff. Not booming above and beyond the "make-break" point, they are actually not booming at all.
Remember when all the recruitment promo from Sydney was the dark, crossed-arm glares?
Now they are doing the Chicago thing. It IS one of the most beautiful cities in the world. But what does that have to do with scientology? If you are on staff in Sydney org you don't have the time or money to appreciate it anyway.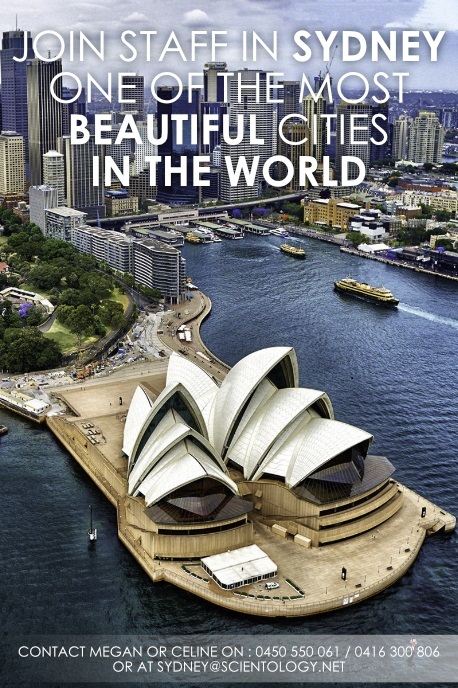 And finally — the "cool" pitch.
Why? Nothing could be more UNCOOL than being on staff in a scientology org at this point.