With great fanfare, scientology screams "expansion" every time they cut the ribbon on an old org relocated to an expensive new building.
Recently we saw one of their upcoming projects, Perth "ideal" org, talking about how they are going to be clearing "Malasia", Singapore and Indonesia.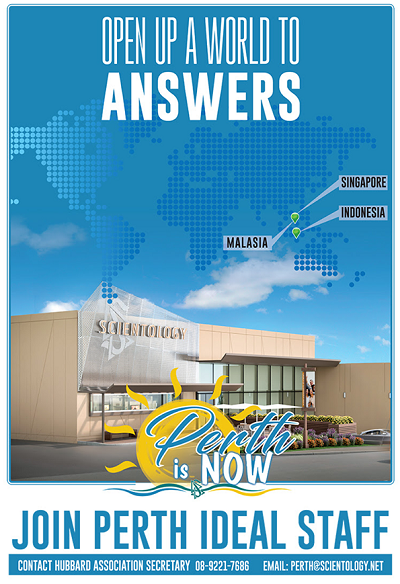 There is no thought of opening ORGS in these countries. Instead, they desperately fundraise to buy a new building for a small, failing org that has ALWAYS been small and failing and proudly proclaim this will herald a new era in countries thousands of miles away. Pure insanity.
Remember when Miscavige first announced his wondrous "ideal org strategy" accompanied by a graphic showing how these ideal orgs would generate groups, missions and then other orgs around them? (For the REAL reasons he embarked on this ideal org campaign, see Why Ideal Orgs?)
Here is the graphic  — he described it as "the answer to planetary clearing":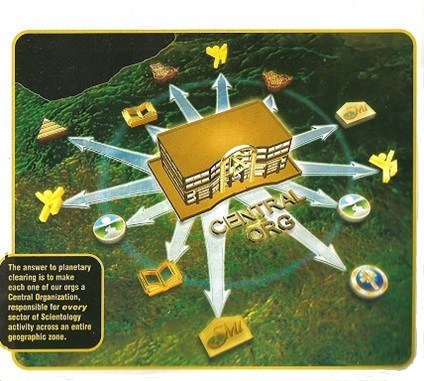 And the follow up pitch for money for "ideal orgs":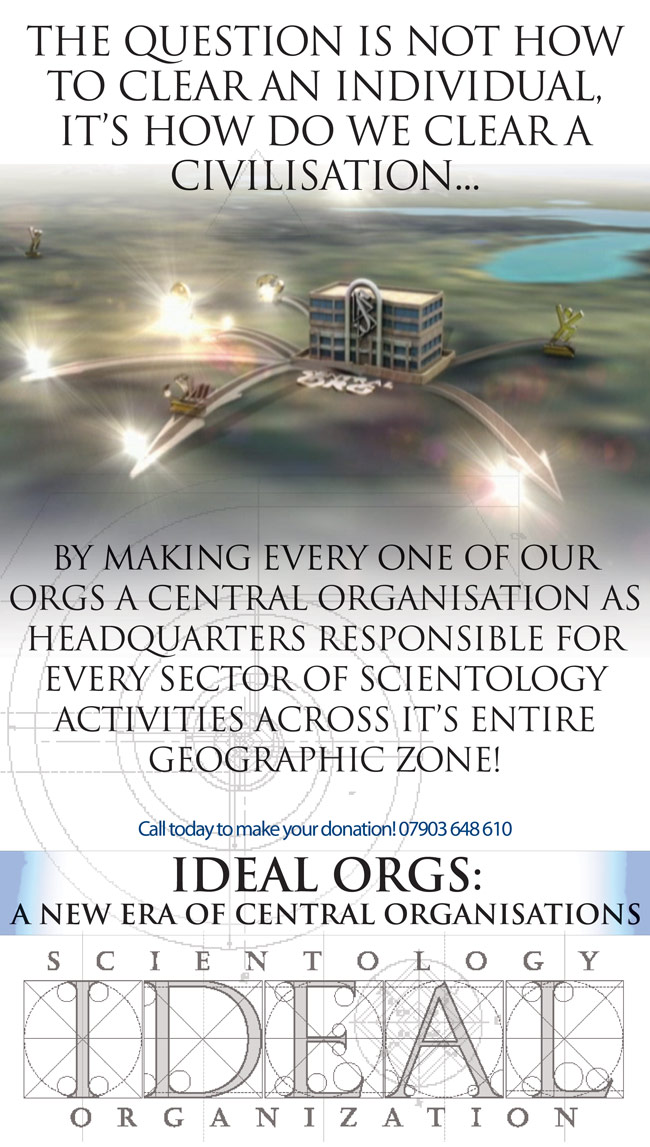 Since he launched this campaign, nearly 15 YEARS ago now, he has yanked the ribbon on dozens of new buildings for "ideal" orgs.
But the total number of orgs has NOT increased . See earlier posts on this subject:
New Churches of Scientology — Where Are They?
Scientology IS Shrinking — More Proof
And we cannot forget that amazing graphic by Jefferson Hawkins, that appeared in a post entitled Scientology "expansion" debunked

Despite all these new "ideal orgs", the number of "groups" — Applied Scholastics, Way to Happiness, Criminon continues to shrivel and Narconon teeters on the verge of extinction. Of course, the "handling" for Narconon is to buy expensive buildings to open "model Narconons." Hey, it's been so successful with the orgs, why not employ the same strategy with Narconon?
And as for Missions, this has also been a total bust.  See earlier post The Missions of Scientology — Where Are They?
Miscavige first tried the "Celebrity Missions" — Jenna Elfman in SFO, Anne Archer in Santa Monica, Isaac Hayes and Lisa Marie Presley in Memphis. But as soon as the hype died down, the camera crews went back to Gold and the back-slapping was done, those missions sank into the doldrums and eventually disappeared. Kirstie Alley's Wichita Mission is the lone exception, it's doors remain (barely) open.
Miscavige then pulled out the "ideal Mission" strategy.
John Travolta opened an "ideal mission" in Ocala in 2011. It remains an empty shell, propped up with out of town imports to try and keep the doors open. Surely this "ideal" mission should have become an org within a few years of massive 47X expansion?
The Mission of Bellaire next to Flag (it services their "unqualified" public and people who want to be able to tell the Flag regges "I am on course" to keep them at bay) was declared "ideal" — though the Mission of Clearwater is a morgue. And the "ideal" mission of the South Bay is apparently afraid to mention their connection to scientology.
But, the obvious failure of this strategy is irrelevant when it comes to "Command Intention." If Miscavige says something is going to make planetary clearing a reality, then it damn well is going to do that. The only reason for failure is not that it was a stupid idea in the first place, but incompetence of the SPs around him has sabotaged his brilliance.
So, now the "ideal mission" strategy is being exported. To the most unlikely of places (and what prompted this post):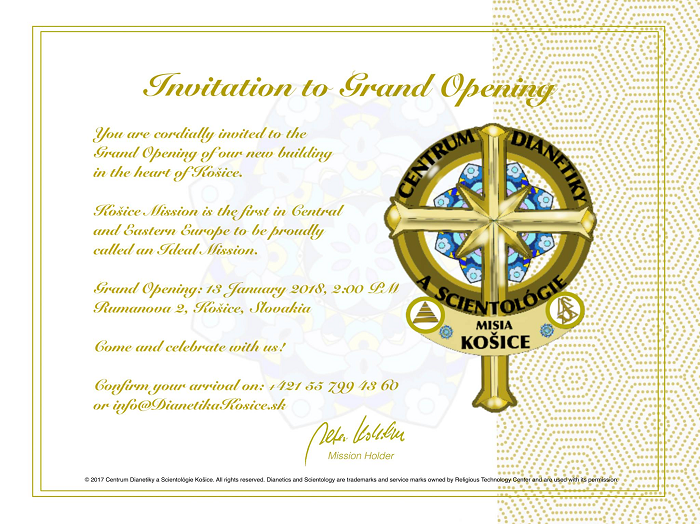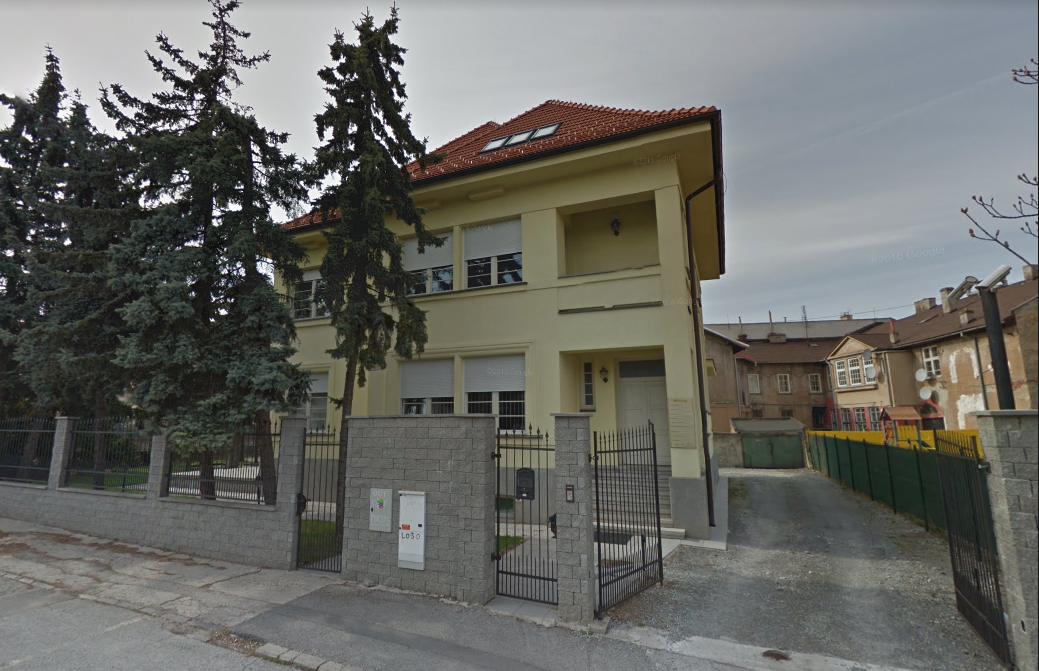 That's a pretty nice looking building.
Who knows how this mission acquired it.
The real oddity is not that there is an "ideal" mission opening in Slovakia, but the fact that there is no mission, ideal or otherwise, in dozens of countries around the world (including "Malasia", Indonesia and Singapore). There are hundreds of major cities in the world that have no scientology presence at all.  It is further proof that this has nothing to do with "planetary clearing" and is simply about photo ops to convince the sheeple that all is well.  After all, if there is an ideal mission in Slovakia there must be hundreds of them in "normal" places.
Time and effort is being devoted to opening an "ideal" mission in Slovakia. Meanwhile, there isn't a single mission or org in China, there are 4 failing missions listed in India, but no org, a mission in Brazil and no org and no mission in Indonesia and no org. This is close to half the population of earth being denied the miracles of the tech. Half the States in the US have no org at all, some no missions…
If Miscavige and his followers were serious about clearing the planet they would be spending their money on opening ADDITIONAL missions and orgs. At least get a solitary org in every major city on earth and in all states in the US. The problem is there is no demand and there are not enough existing scientologists to go around to be shipped off to open up these places.
So the charade continues, and they all play along with the pretense of "clearing the planet."
Using Hubbard terminology, scientology is the best example of "group think" and "bank think" you could dream up. Lockstep insanity.