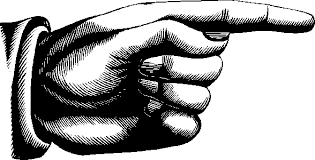 L. Ron Hubbard talks a LOT about responsibility in his scientology writings, and often laments the sad state of those who cannot be responsible for their actions. His derogatory term for this type of person is "a no responsibility case."
This is a famous, and oft-used quote taken from Hubbard's Advanced Procedures and Axioms book:
A soldier shot on the field of battle may "blame" the sniper, the Selective Service, the stupidity of government, but he nevertheless had full responsibility not only for being there and getting shot but for the sniper, Selective Service and the stupidity of government.
You may locate any rationalization cycle merely by finding any mis-emotion such as antagonism, anger, fear, grief or apathy on the part of the preclear for anything or anybody. You will find then a cycle wherein the preclear considered himself affected by environment, blamed environment (and environment contains all dynamics including self), failed to make the blame stick and received the consequences, thus losing self-determinism, thus getting controlled by environment, thus getting aberrated, thus getting and using the service facsimile.
The auditor is not seeking the point where the preclear accepts the harm which came to him as his fault. The auditor is seeking the point where the preclear decided it was not his responsibility and then the earlier point of refusal of responsibility. 
Now, square this with scientology's relentless shifting of blame to others.  In early years it was the psychs who were to blame for everything. More recently it has been Scientology and the Aftermath. Literally, anything that happens anywhere in the world of scientology (and the Jehovah's Witnesses now too) is because of our show.
Now they have taken it to the next level with a letter blaming The Aftermath for inciting the murder of a man at their Australian headquarters. You can see the coverage here by Bryan Seymour on Channel 7 Australia: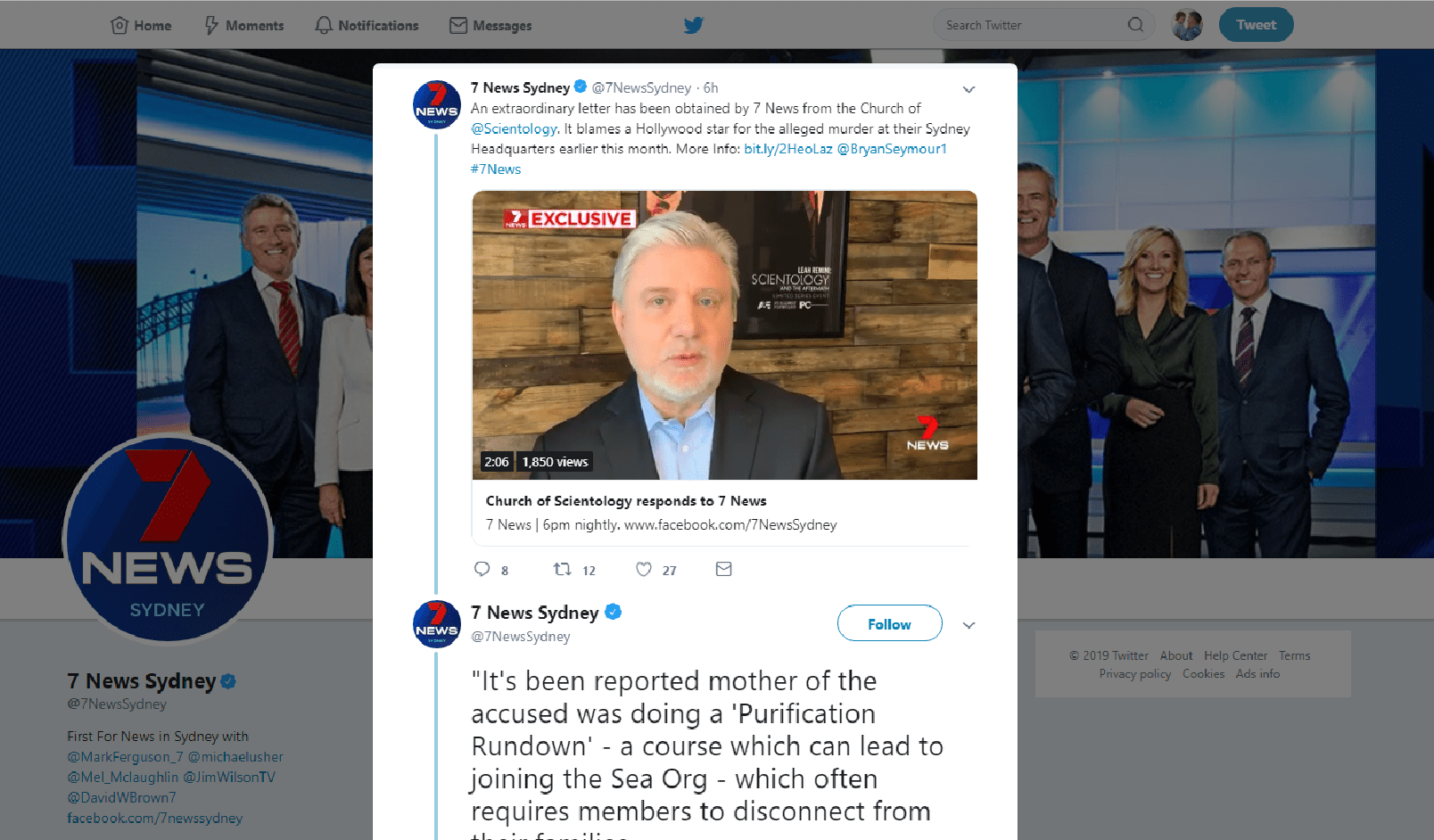 And here is the piece this morning on Tony Ortega's blog