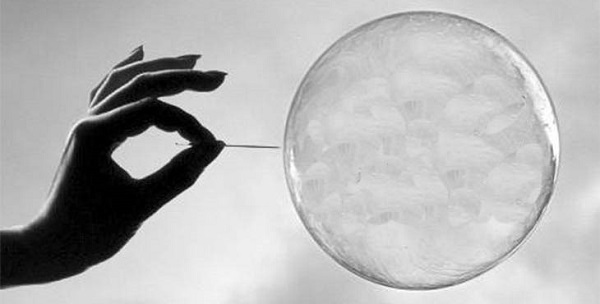 Everyone who has watched The Aftermath knows that scientology invariably sends in rather bizarre denials to what is being exposed in every episode. The finale was no exception. In fact, scientology outdid themselves.
We have made the point repeatedly, that while scientology squeals they are being vilified and lied about, they NEVER provide ANYONE to present their side of the story. Instead they just repeat, in long-winded letters, that every single person who appears on the show is a liar. Scientology has never done ANYTHING wrong according to these letters. The pain and suffering that is testified to by their victims is all hallucinatory, or more likely deliberately false because a. the person wants fame, or b. they want money or c. they are suppressive people out to destroy anything good in the world.
None of these alleged motivations fit any of the people who appear on the show. And they appear knowing they will be Fair Gamed by scientology with absolutely false and often gutter-level smears. They're certainly not making money out of it.
The finale scientolog responses were magnificently brazen bs. Their carefully (but weirdly) worded legal responses set a new low. And that is saying something.
Let's take a look at a few of them:

Well, if they are not required by law to report (which in most jurisdictions is the case) they DO NOT do so. Does this prove they DO report things to law enforcement? NOT IN THE SLIGHTEST.  This is scientology sleaze 101. Proclamations that sound grand and important but are in fact meaningless other than to (falsely) claim they have not committed a crime — while avoiding the real issue. And the real issue is that scientology does NOT report crime, and their response is not "yes we do" but "we do what the law requires us to do – which is not report."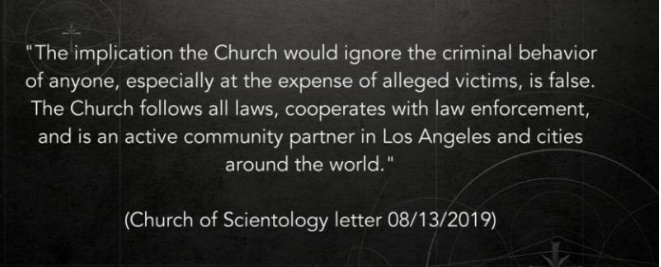 Translation "We are not responding to the specific facts that have been stated, we claim the specific incidents are merely "implications" because we CANNOT respond to any specifics."
And  "We have spent decades "partnering" with the police in LA and around the world, pursuant to the policy of L. Ron Hubbard which dictates that we make "safe points" out of these people."  The "implication" is they are in scientology's pocket.
Be certain of this: "Cooperation" with law enforcement ceases immediately and at once if the cooperation might lead to evidence that would implicate scientology in a crime. Just see what happens if the LAPD were to show up at Celebrity Center asking to interview the witnesses named by the Masterson victims. They would be shown the door in a split second. If they persisted and returned with a court order, they would be told the people are "no longer here." Scientology cooperation with law enforcement only happens when the outcome is good for scientology.
It's right in L. Ron Hubbard's policy.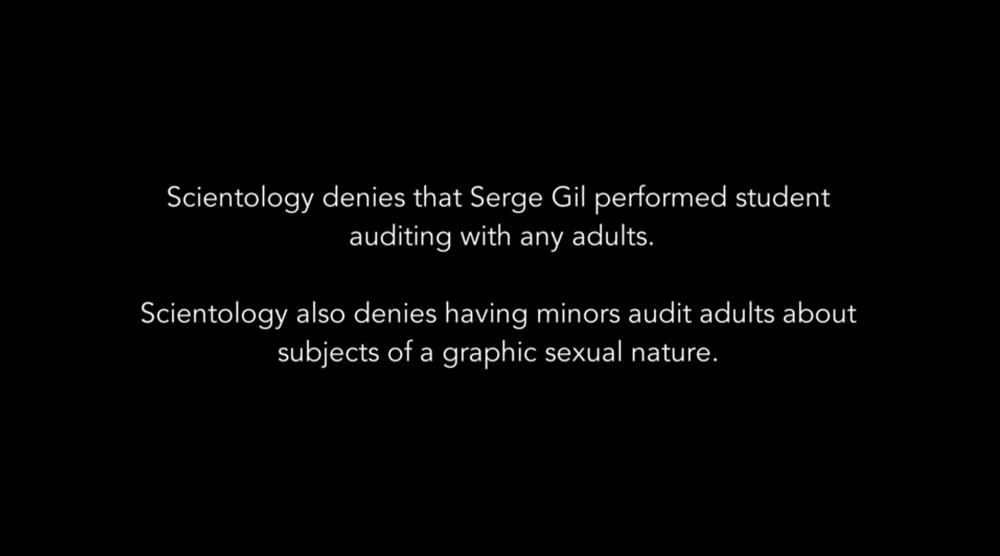 Without doubt, this is the "there is no such thing as disconnection" moment of the evening.
For anyone who has ever been a scientologist they KNOW this is not true.
Hey, David Miscavige HIMSELF boasts that he was a Class IV auditor at age 12. To be a Class IV he had to deliver Grade II. Grade II INCLUDES the Joburg Sec Check — some of the questions on that sec check were shown on the screen last night.
In fact, this is the official hagiography of David Miscavige that is published on scientology.org:

Oops.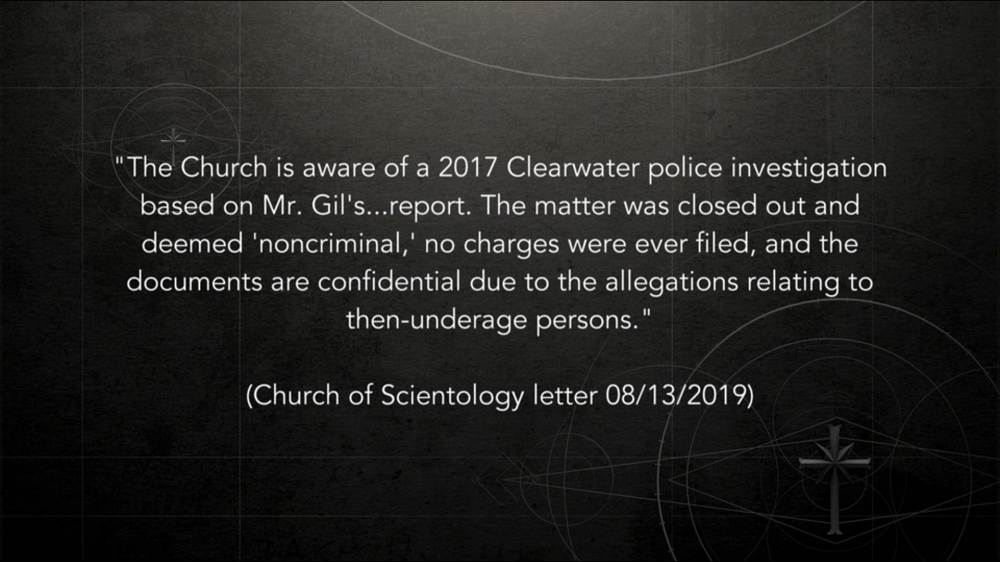 A hopeful lie.
They KNOW that nobody can reach out to the CWPD and get them to confirm or deny that an investigation is or is not complete. The party who WOULD be informed that such an investigation had been terminated would be Serge. He has not been informed of this.
Would love to ask the CWPD how much cooperation they are getting from scientology on their investigation. Moreor even less than for the Lisa McPherson case where witnesses and evidence was disappeared…
And I well recall when scientology went to great lengths to claim there was NO FBI investigation ongoing in 2009. They just said it. It was a lie. But nobody remembers the lies later.
Then when that "non-existent" investigation was closed without prosecution they suddenly changed their story. Now the "false claims" had been "thoroughly investigated" and "did not result in criminal prosecution."
The real state of the CWPD investigation will all come out in the open in due course.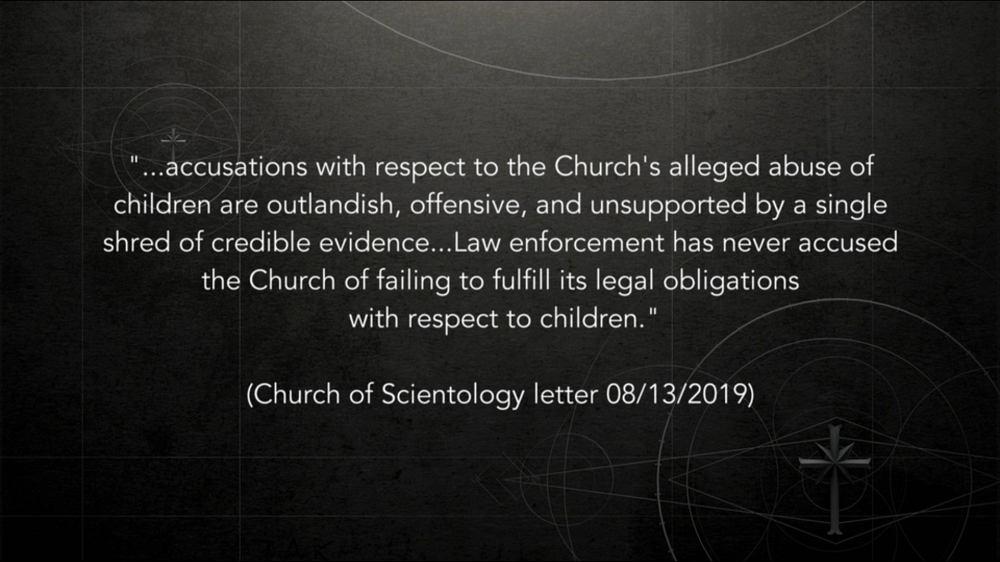 Wow — this one might surpass the minors don't audit adults  brazen lie with its sheer audacity.
We have been shouting from the rooftops since the start of this show "Where is law enforcement? Why are they not doing their jobs?"
Scientology has taken that and twisted into some sort of vindication — "See, law enforcement has never accused us of of failing to fulfill our legal obligations with respect to children" so that means we are entirely innocent.
No, it means law enforcement has been entirely delinquent.
But, if the "accusations" of law enforcement are the standard scientology wants to go by, then here are a few.
First, some excerpts from the summary of investigation by the FBI in 2009:
Of course, scientology says  these findings are meaningless because there was no prosecution. They want to have retired cake and eat it too. And anyone who has ever been involved in criminal matters knows that many reasons exist for failure to prosecute that have nothing to do with whether a crime was committed.
So, let's review some "accusations" from the US Department of Justice in a case where prosecution WAS brought, and 11 senior scientology officials went to federal prison.
These quotes are from the Sentencing Memorandum in US v. Mary Sue Hubbard et al:
… the pervasive conduct of the defendants in this case in thwarting a federal Grand Jury investigation by harboring a fugitive, in effect forcefully kidnapping a witness who had decided to surrender to the federal authorities, submitting false evidence to the Grand Jury, destroying other evidence which might have been of valuable aid to its investigation, preparing a cover-up story, and encouraging and drilling a crucial witness to give false testimony under oath to that Grand Jury.
… the defendants and their unindicted co-conspirators, as well as their organizations, considered themselves above the law. They believed that they had carte blanche to violate the rights of others, frame critics in order to destroy them, burglarize private and public offices and steal documents outlining the strategy of individuals and organizations that the Church had sued.
The defendants and their cohorts launched vicious smear campaigns, spreading falsehoods against those they perceived to be enemies of Scientology in order to discredit them and, in some instances, cause them to lose their employment.
Their total disregard for the laws is further made clear by the criminal campaigns of vilification, burglaries and thefts which they carried out against private and public individuals and organizations and carefully documented in minute detail.
…these defendants were willing to frame their critics to the point of giving false testimony under oath against them, and having them arrested and indicted speaks legion for their disdain for the rule of law. Indeed, they arrogantly placed themselves above the law meting out their personal brand of punishment to those "guilty" of opposing their selfish aims.
The crimes committed by these defendants is of a breadth and scope previously unheard of. No building, office, desk, or file was safe from their snooping and prying.' No individual or organization was free from their despicable conspiratorial minds. The tools of their trade were miniature transmitters, lock picks, secret codes, ' forged credentials, and any other device they found necessary to carry out their conspiratorial schemes.
L. Ron Hubbard wrote in his dictionary entitled "Modern Management Technology Defined" that "truth is what is true for you." Thus, with the founder's blessings they could wantonly commit perjury as long as it was in the interest of Scientology. The defendants rewarded criminal activities that ended in success and sternly rebuked those that failed. The standards of human conduct embodied in such practices represent no less than the absolute perversion of any known ethical value system. In view of this, it defies the imagination that these defendants have the unmitigated audacity to seek to defend their actions in the name of "religion," That these defendants now attempt to hide behind the sacred principles of freedom of religion, freedom of speech and the right to privacy — which principles they repeatedly demonstrated a willingness to violate with impunity — adds insult to the injuries which they have inflicted on every element of society.
Are those accusations good enough?