Leah and I were extremely happy to welcome our old friend Claire Headley to the Fair Game podcast.
Claire of course appeared in 2 episodes of The Aftermath — and she was recently featured on the Netflix home page: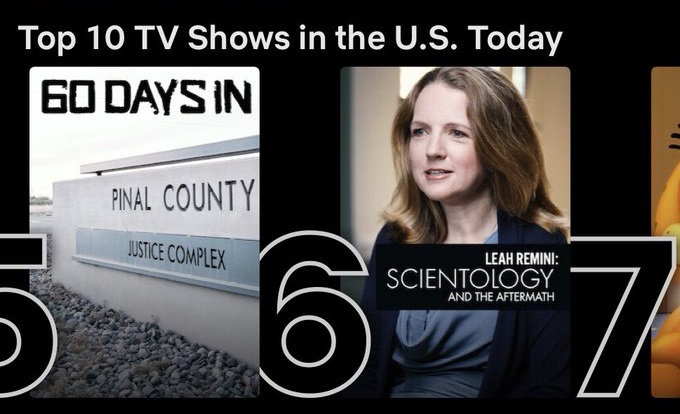 I have known Claire and her husband Marc since I first went to the Gold Base — way back in the 80's. Claire worked closely with Miscavige as an executive in Religious Technology Center. She was the Deputy Inspector General Internal. Claire helped me many times, she is one of the few people I know — especially at the international level, and even more specifically in RTC — who did not lose her humanity while in the Sea Org.
She was raised a scientologist and put into the Sea Org as a child.
All of her family have disconnected from her.
She and Marc have been whistleblowers about the abuses of scientology since before I began to speak out. Marc wrote an excellent book about his escape — Blown For Good:

We covered a broad range of topics about life as a scientologist, living at the Gold Base and working with David Miscavige.
Following are documents we mention I would put up here and some to illustrate things we talk about.
Here is the shot Claire talks about — the "RTC Reps" who are all female except one. And all white. (Claire is on the far left next to the lone male).
This is Claire, onstage in 1996 with David and Shelly Miscavige and some of these RTC Reps:
Greg Wilhere — Miscavige's henchman who chased down Claire when she escaped from the Sea Org: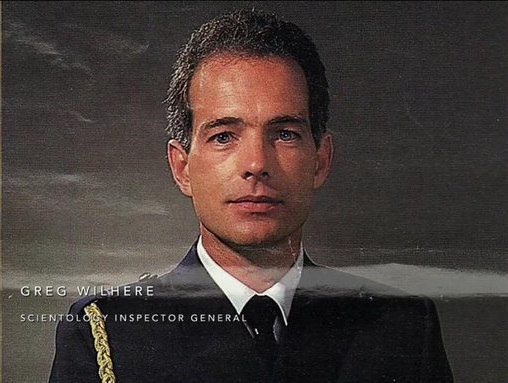 Claire's SP Declare. Her "crime" was that she left the Sea Org: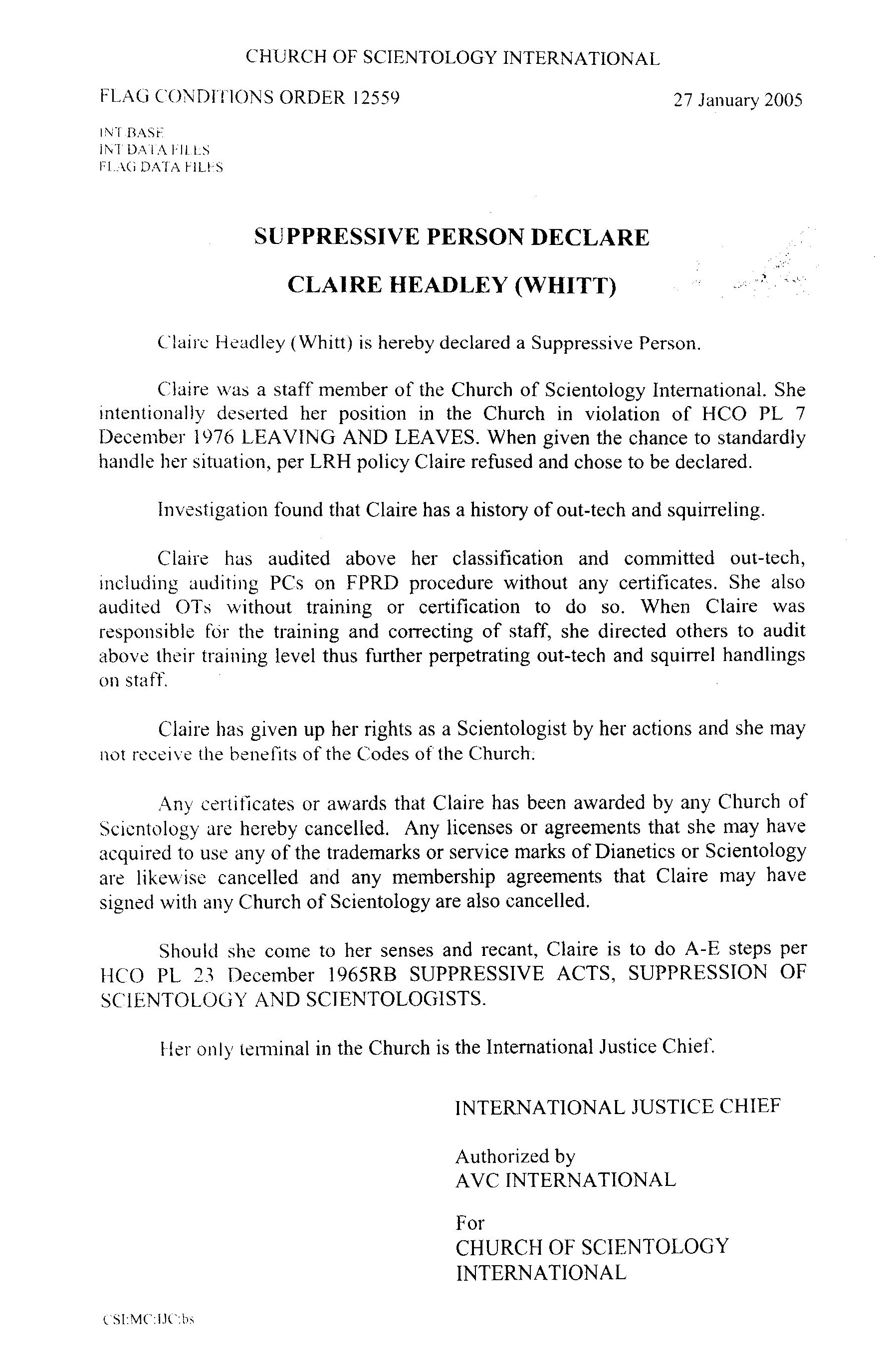 And her "Freeloader Bill" — this for scientology services she was required to take for her job, that were provided for free in exchange for working full time in the Sea Org:
Warren McShane — the "professional liar":
The McShane report to the Riverside County Sheriff's Office after John Brousseau's (JB) escape. As he makes clear, the normal staff at Gold were NOT in fact able to leave the property easily. JB had special privileges due to his position as David Miscavige's personal handyman:
This is Marty Rathbun's blog post about this report and about scientology lying, especially the unique "skill" of Warren McShane: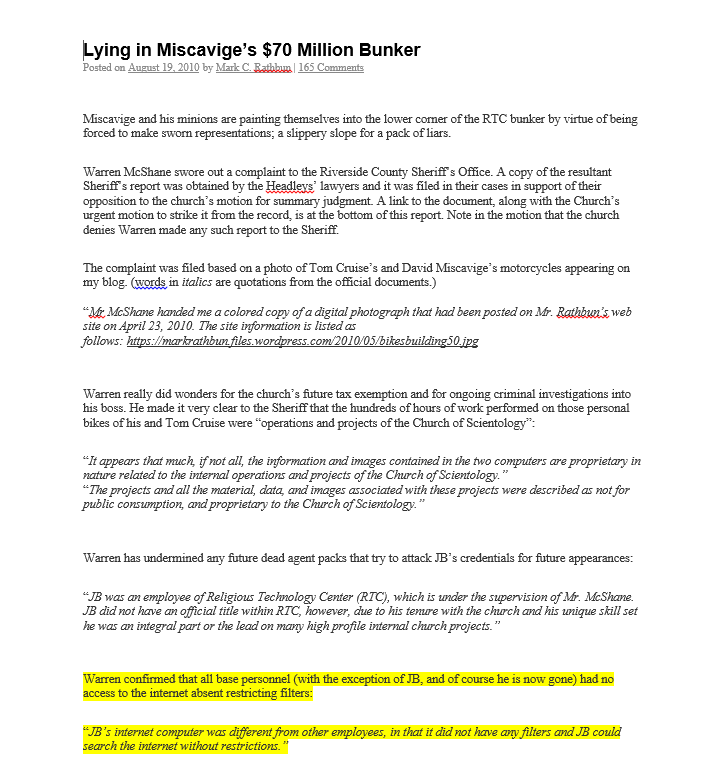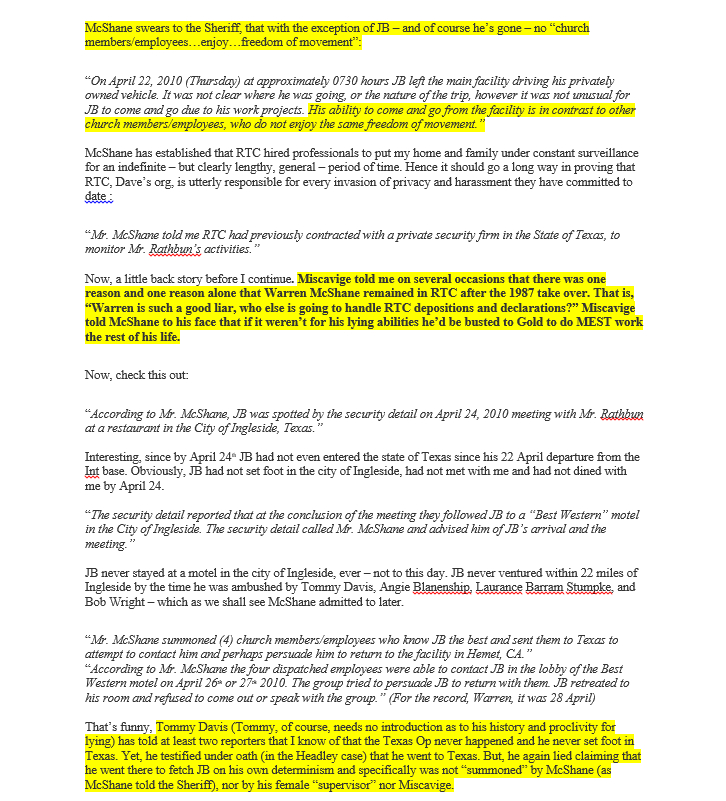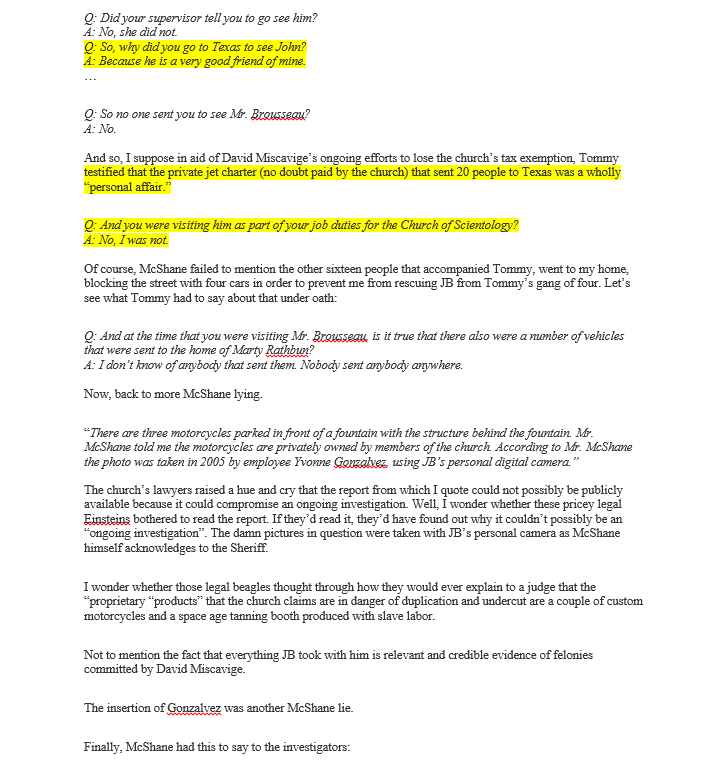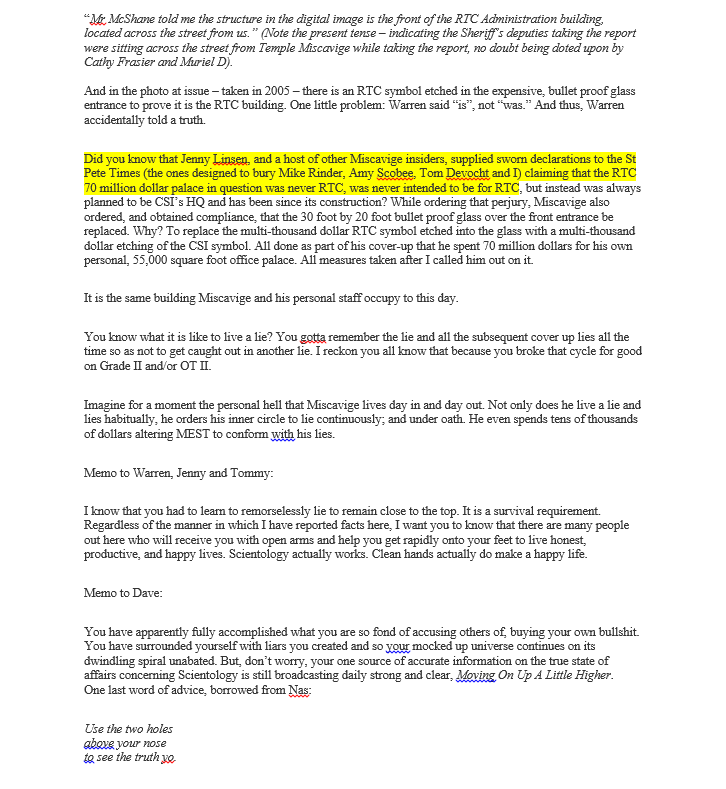 The Riverside County Sheriff's report on Marc's escape. He covers this in detail in his book. Note, he did not call 911, a witness did.
Muriel Dufresne (the name blacked out in the report, but identified in Marc's book) from the Port Captain's office at Gold tells the Sheriffs that "everyone was free to leave the property." Yeah, right. A Shore Story. That's why 4 people in the Security SUV chased Marc down the highway, drove him off the road and then tried to stop him from escaping (and subsequently followed the Sheriff escorting him until they were warned to leave):
Here is my earlier blog post Why Do Scientologists Lie?  This covers the elements Claire talks about — "Acceptable Truth," "Shore Story" and "Greatest Good for the Greatest Number of Dynamics."
And another post entitled Scientology's Lying Denials
To go along with this — these are excerpts from the FBI summary report following their 2009 investigation into human trafficking in the Sea Org. Note what they concluded about scientology's lies outlined in yellow.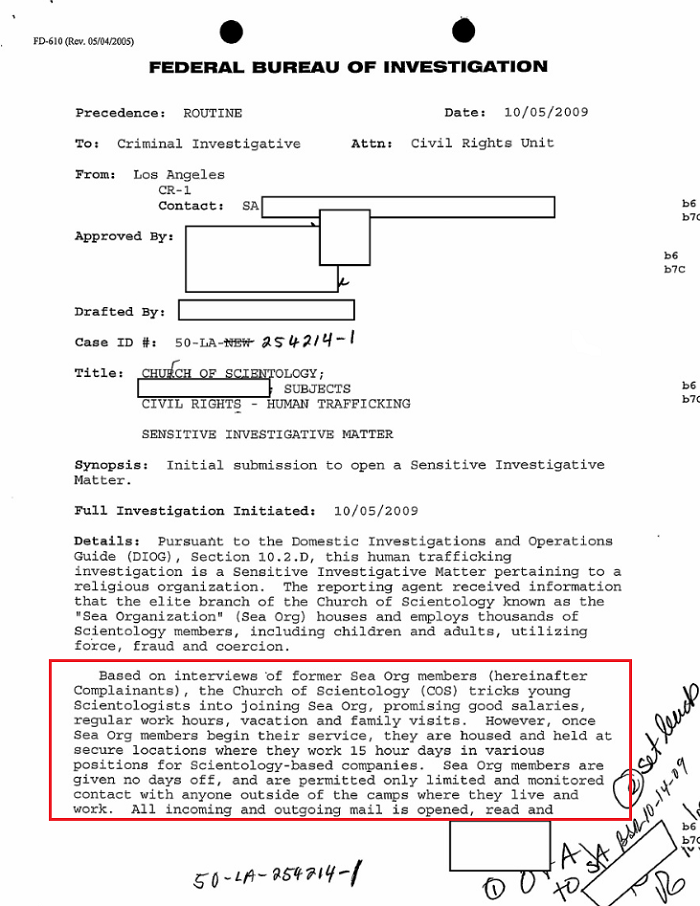 Excerpts from the Department of Justice sentencing memorandum (in the prosecution of L. Ron Hubbard's wife and other senior scientology officials who all went to Federal prison):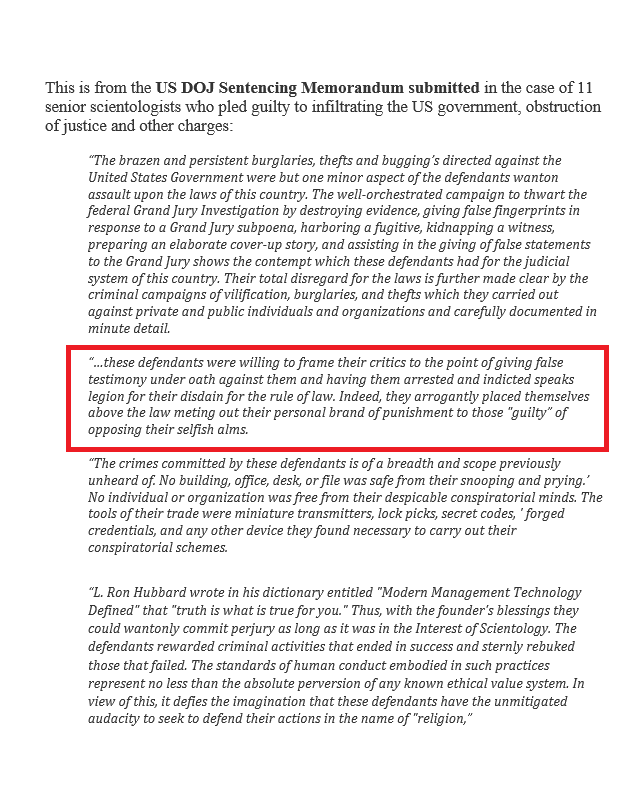 Kirsten Caetano from the Office of Special Affairs: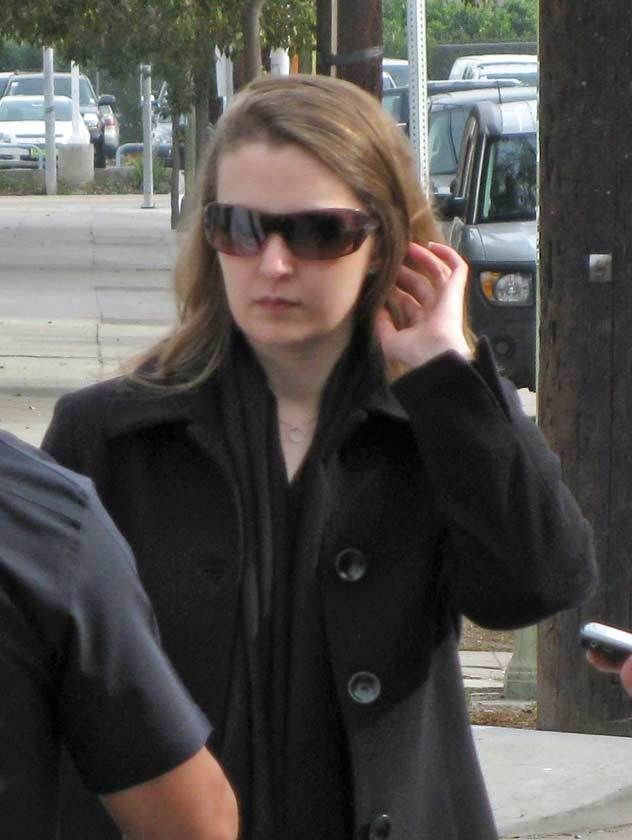 Kevin Caetano, Security Gold, who put Claire's broken leg in a "splint" rather than calling 911.
The South Park episode we talk about:  "Trapped in the Closet"
Kendrick Moxon — scientology lawyer and father of Stacy Moxon Meyer who committed suicide at the Gold Base: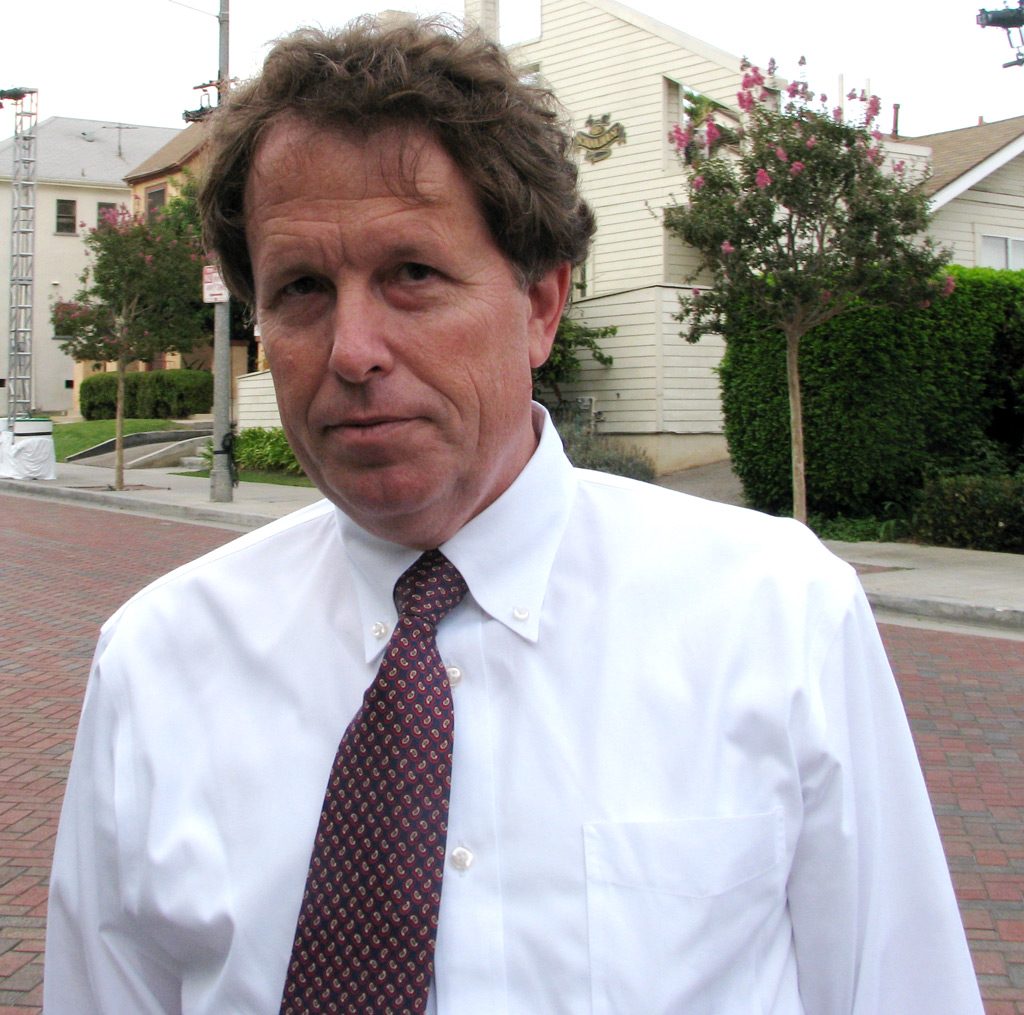 The Anderson Cooper series "A history of Violence" with the former wives of scientology executives (including mine) presenting a "shore story":
A Happy Postscript:
Claire and Marc have built a wonderful life with 3 handsome sons. Our boys and theirs are best of friends, they're the closest thing they have to cousins. Our families vacation together every year. This is a shot I took during the cruise we took in early 2020.