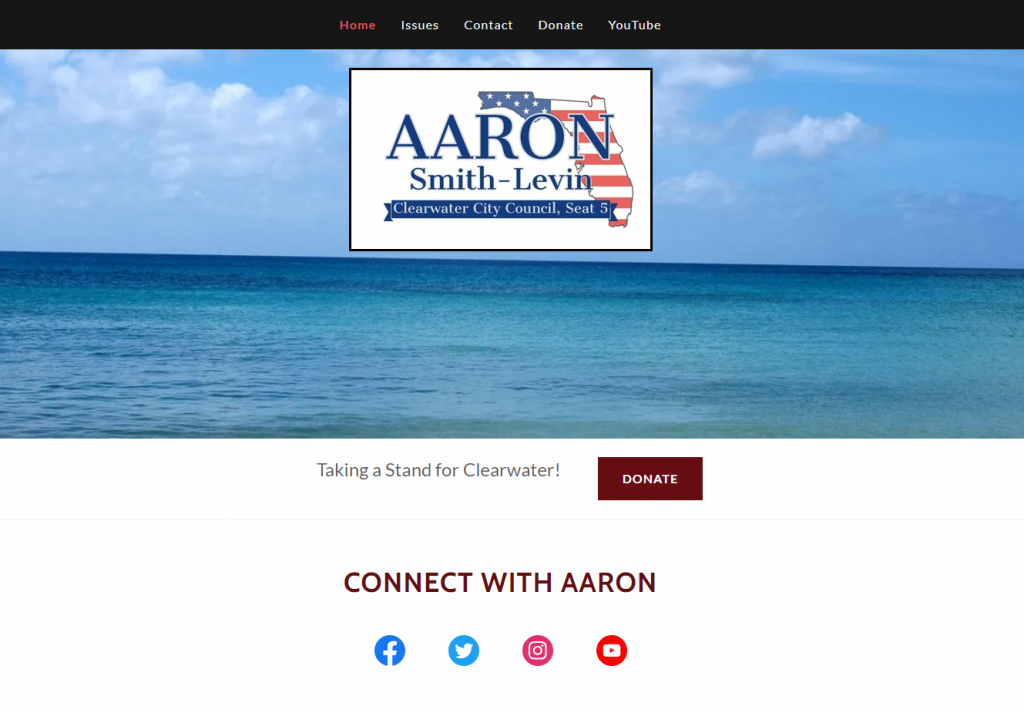 Someone forwarded this recent scientology email blast to me.
They're trying to keep it hidden. Note the "DO NOT POST ON FB" bold ALL CAPS at the end.
It  contains a bunch of coded language.  Despite what it says, the recipients of this message know they are not supposed to actually do their own research — they might see something they are not supposed to see.
By labeling Aaron an "Anti-scientologist" nothing more need be said.
Because he is an "anti-scientologist" he is automatically an "anti-social personality" (or SP).
Every scientologist knows you must NOT support an SP.
The campaign to get scientologists to vote for Aaron's opponent is running hard, and will continue until March 15th. Every scientologist will be ordered to vote against Aaron. Sea Org members who are eligible voters will be given time off to allow them to vote (this is a very rare occurrence). This is an organized, but secret campaign. Why secret? Because according to IRS rules a "church" is not allowed to engage in political campaigning.
Kurt Belshaw has been told by an OSA person how to write his email so it has the color of "do you research and vote your conscience" when in fact it is simply a directive to NOT vote for Aaron Smith-Levin.
This is why they don't want it put on social media.
Would love for someone to attend one of these "Wednesday briefings" and report in on what happens…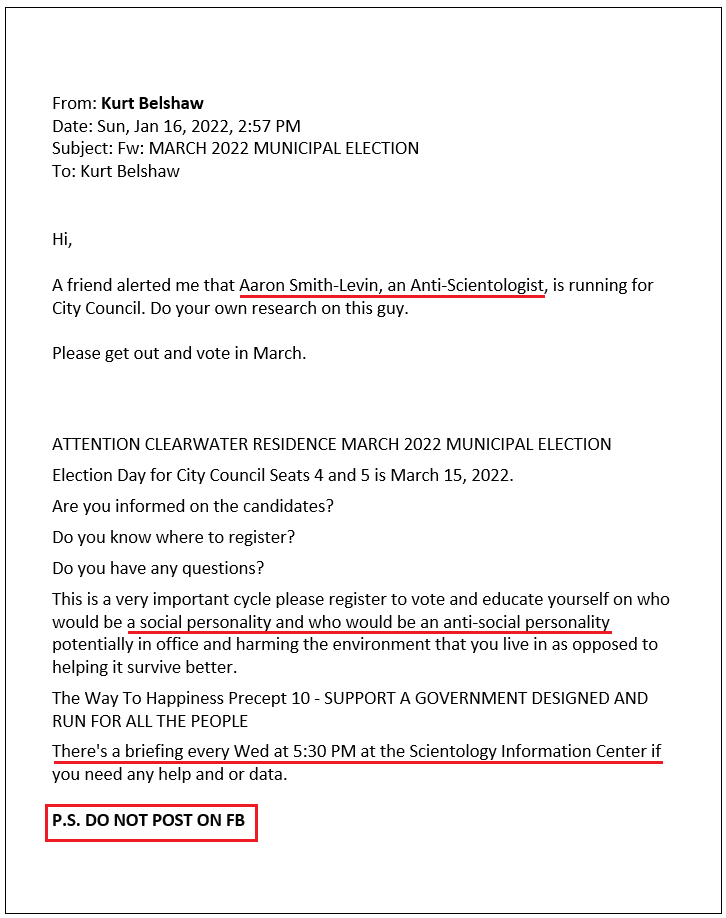 If you want to support Aaron's election to the Clearwater City Council, go to his website here.