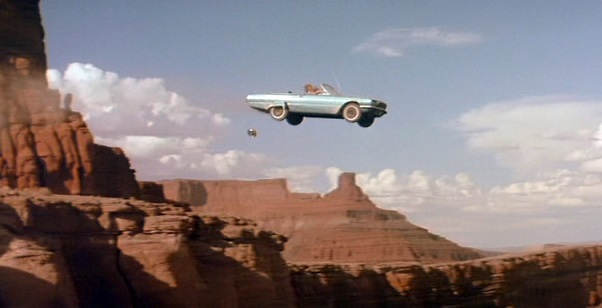 Thanks to Tony Ortega for being right on the ball and putting up the image of the full page footbullet early this morning.
Tony also took the time to retype the text of the ad and I am taking a few minutes to comment on some of their drivel.
First, there is this quote from Monique Edwige Yingling in the NY Times article of last evening:
"Monique E. Yingling, a lawyer for the church, said shunning was practiced by a number of religions, has been upheld as legally permissible by courts and, in the case of Scientology, is reserved for those who have started "attacking the religion."
Interesting that the church's defense of disconnection is to have a lawyer proclaim "it's legal."  Morally repugnant and a human rights violation, but "legal."  So too was racial segregation and slavery at one time. So too sexual discrimination — but that is now changing as society's awareness of the facts results in changing the laws that were used to justify treating people in a manner that others would not want to be treated.
I would hope Ms. Yingling, that champion of human rights will issue a public apology when she eventually sees the film and has to admit that in fact disconnection is NOT "reserved for those who have started 'attacking the religion.'" Very far from it. And that is even taking into account that "attacking the religion" is defined by scientology as "critical of the church" or "critical of David Miscavige" or "telling the truth."
In the world of scientology if a minister of the church was guilty of pedophilia (or physical assault), anyone exposing this would be "attacking the religion." I wonder if avowed Catholic Ms. Yingling considers Alex Gibney was "attacking her religion" with his brilliant Mea Maxima Culpa?
And here are some wonderful quotes from the footbullet ad:
Now HBO is planning to air a documentary about the Church of Scientology, and like Rolling Stone, HBO is not confirming facts central to its film.
This is the usual bleat from the church to any major media, after refusing often repeated requests for interviews.
If the church is so worried about confirming facts, why doesn't David Miscavige front up and answer the questions and put everyone's mind at ease and tell the whole story? And if he is too scared to do it, why isn't there anyone out of their proclaimed 10 or 12 million "members" who will? Miscavige has long hidden behind an old favorite "You wouldn't just go ask the Pope for an interview" (he loves to equate himself to the Pope), but that doesn't work any more now that the Catholic church has realized that an accessible and likable Pope is good for business. He even chats to reporters on the plane. Where's Miscavige? Remember Anderson Cooper repeatedly inviting Mr. Miscavige to be interviewed.
Mr. Gibney and HBO documentary chief Sheila Nevins have rejected multiple requests to meet with executives of the Church, including those with individual firsthand information.
Note well, this does NOT say that Alex Gibney or HBO refused to INTERVIEW "executives of the Church, including those with individual firsthand information." In an interview based documentary, you want people on camera. Backroom meetings to be handed binders and binders of information does not advance the ball.
Primary sources for the Wright book have not had any involvement with or firsthand knowledge of the Church for approximately 10 to 30 years.
They have conflated Larry Wright's book with Alex Gibney's film. They are not the same thing.
I am certain that there are people interviewed in this film that have absolutely had "involvement with or firsthand knowledge of the Church" FAR more recently than 10 years ago.  Even me and I left the church 7 years ago (which, if we are being factual, IS less than 10 and a lot less than 30 years ago). I have had direct involvement and firsthand knowledge about many things — "confrontations" by the church, PI's filming me, my garbage being stolen, spy cameras being installed to watch my house etc etc. If I talked about those things in my interview, they were certainly firsthand and personal experiences.
But the mash up of Larry Wright's book and Alex Gibney's film is interesting for another reason.
Larry Wright DID meet with the bleating church executives and their dozens of binders of "documentation." In fact, a meeting with Tommy Davis (back when the church still had a "spokesman") and his asinine assertions about L. Ron Hubbard and the foolish documents he handed over provided impetus for his book.
IF the church is going to take out full page advertisements to publicly excoriate Alex Gibney based exclusively on allegations about the BOOK (you will note that their claims are "The book's sources include…") then they cannot also claim that their information was not viewed. If the movie is the book, then the church executives HAVE had their opportunity.
Of course, they don't even KNOW who is in the movie, but that doesn't restrain them from seeking to smear people who are NOT in the movie in an effort to tarnish Alex Gibney's reputation by association.
Here is another doozie.
Not only is the credibility of these sources utterly lacking, each one was expelled from Scientology for malfeasance, lying, and conduct unbecoming a Church member.
This is an old line they have used often. I will speak for myself. I escaped the church (as anyone who was in the Sea Org does). At the time I was the international spokesperson for scientology. I was not "expelled." So too for each of the others — take Paul Haggis for example. The church sent teams of people to try and persuade him not to leave. That story is repeated over and over.
Those who speak out about the abuses in scientology become the target of smear campaigns and a fictional history about them is created. Sure, now that Paul Haggis or Marty Rathbun or I or hundreds of others have spoken up, the church says they "expelled" us. And they did. After we spoke out. Up until then, everything was fine. But now they try to make it appear that they uncovered our horrible deeds and character flaws while IN the church and "threw us out." Far from it.
The church acts like a husband who has been caught having an affair by his wife. She divorces him. He then tells anyone who will listen, "yeah, that bitch was a terrible, lying, ugly, ungrateful wife, so I divorced her."
The Church of Scientology is committed to free speech. However, free speech is not a free pass to broadcast or publish false information. 
They should practice what they preach.
They try to cram down the media's throat that they are "expanding like never before" (especially, as they claim in the NY Times, since Marty Rathbun and Mike Rinder left). But as anyone in the real world knows, their statements are lies. They have not "opened new churches" — they have opened new or renovated buildings. They refuse to allow media into any of their churches unless they are on a pre-arranged guided tour with people bused in to make it look like it is busy. They offer no facts concerning their membership, even though they have a list of every member on earth. 10 million is a total lie. 11,000 churches missions and groups is a total lie. Massive expansion is a total lie. But they want the media to publish their lies. They would be HAPPY if anyone would take what they give them and publish it, even knowing it is lies.
Scientology has driven off the cliff.  It's a long way down. But they wanted to take the leap with a bang, Thelma and Louise style. So they took out full page ads to prove to the world "we don't give a fuck, we have a right to buy advertising space and we will demonstrate that everything you ever heard about how crazy, vindictive and paranoid we are is true."
Tony Ortega says he is going to go through some of the letters the church sent to HBO on the Freedom mag site. If I can spare any more time, I will probably do the same. But right now I have some other unemployed fringe bitter defrocked apostating to do….