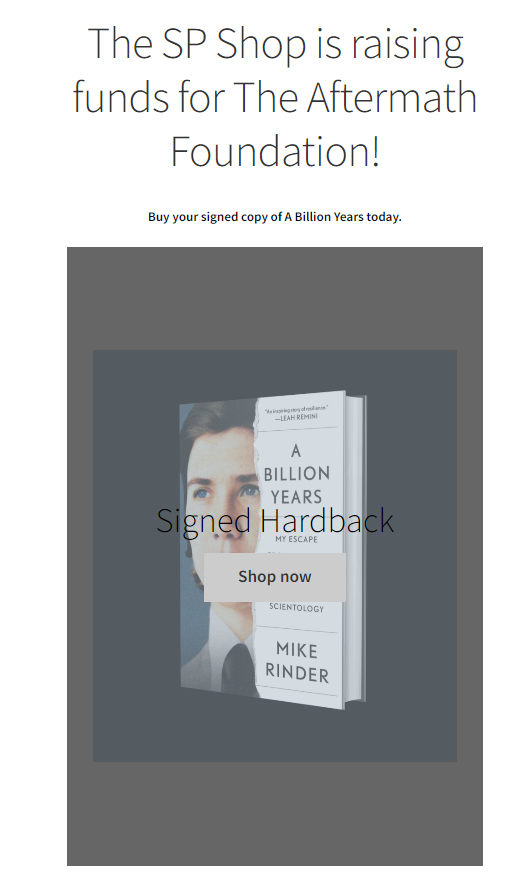 In response to many requests, I have signed more copies of A Billion Years and they are now available through the SP Shop.
This is a way of raising funds for The Aftermath Foundation — all monies are used to help people escape from scientology and transition into the "wog" world.
I wanted to get this announcement out for anyone who wanted a signed edition and missed out earlier, with the first people to hear about it on my blog. There are a limited number available (I signed 60, the site will tell you how many are left). Each book is $75.
Thursday Funnies will appear on Saturday.
If you already have a book or a signed edition and just want to donate to the Aftermath Foundation you can do so at the link above.
Thank you to everyone who has been so supportive of our work. Believe me, your support has literally saved lives.