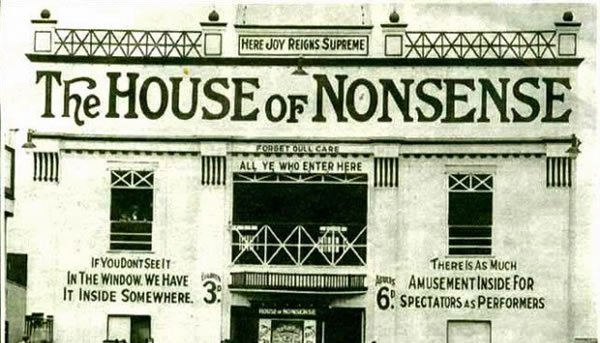 This they put in the latest Source mag.
It is a condensation/edit of what is contained in the lecture, which is even more incoherent than this.
I have highlighted a few statements in here that stand out as particularly strange. In scientology, anything ever said by L. Ron Hubbard is gospel truth and the reliance upon it is a sign of the true fundamentalist. Fundamentalist christians literally read the bible and thus the world is 6000 years old (or some figure, I am not even sure where it comes from) and man occupied the earth concurrently with dinosaurs. L. Ron Hubbard makes similarly bizarre pronouncements, and to this day, they are still presented as "fact."
There are literally thousands of lectures and tens of thousands of pages of writings yet they choose something like this — presumably because it is electrifying. It's up there with the infamous "Van Allen belt" nuttiness.
What would be really interesting would be to get some scientology spokesperson to "explain" this in an interview. Pity they don't have any spokespeople these days. Tommy Davis would have rocked with this one — probably thrown off his microphone and stormed out of the interview shouting "bigots!"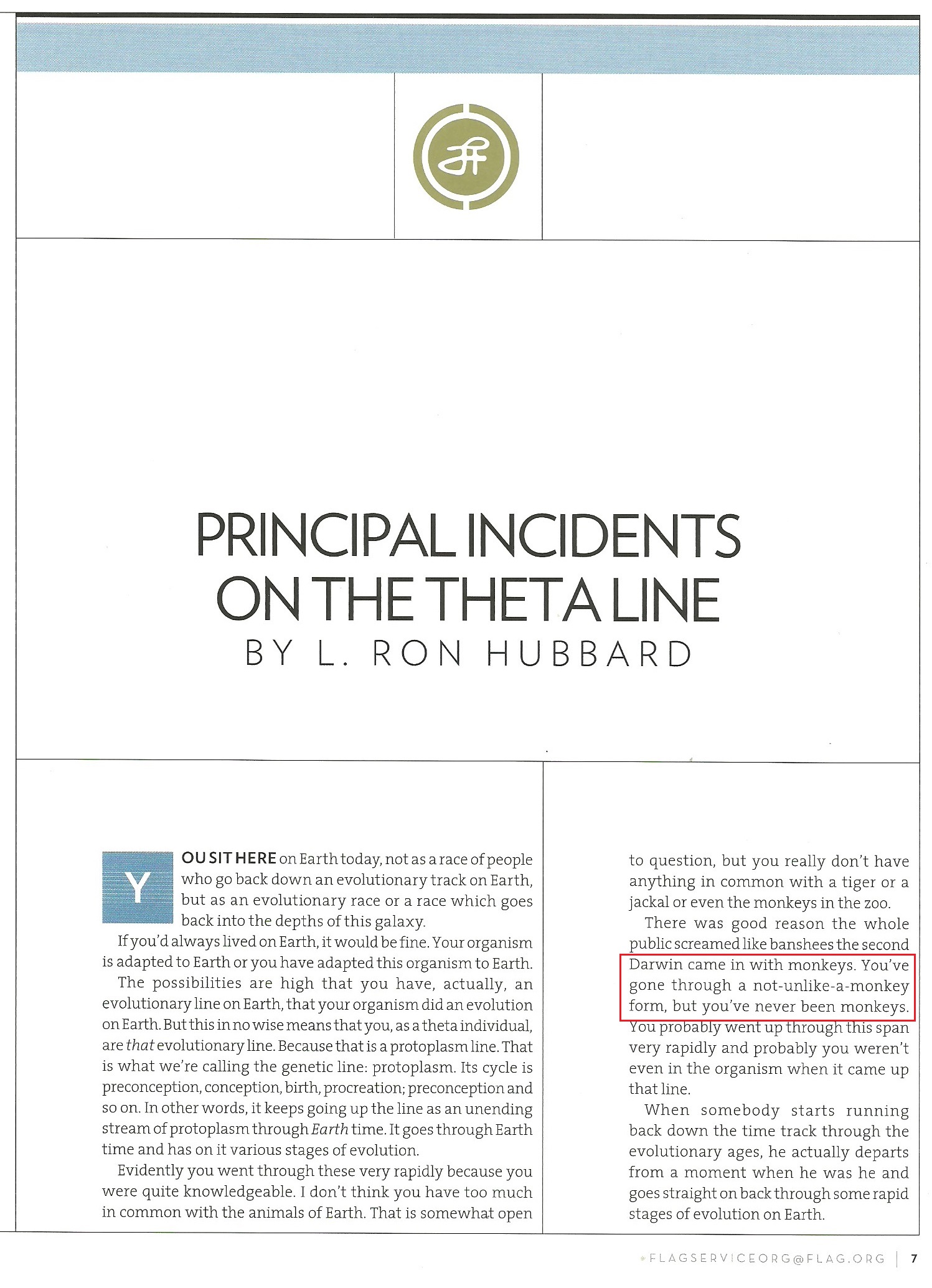 What is this "not-unlike-a-monkey form" — the Piltdown Man?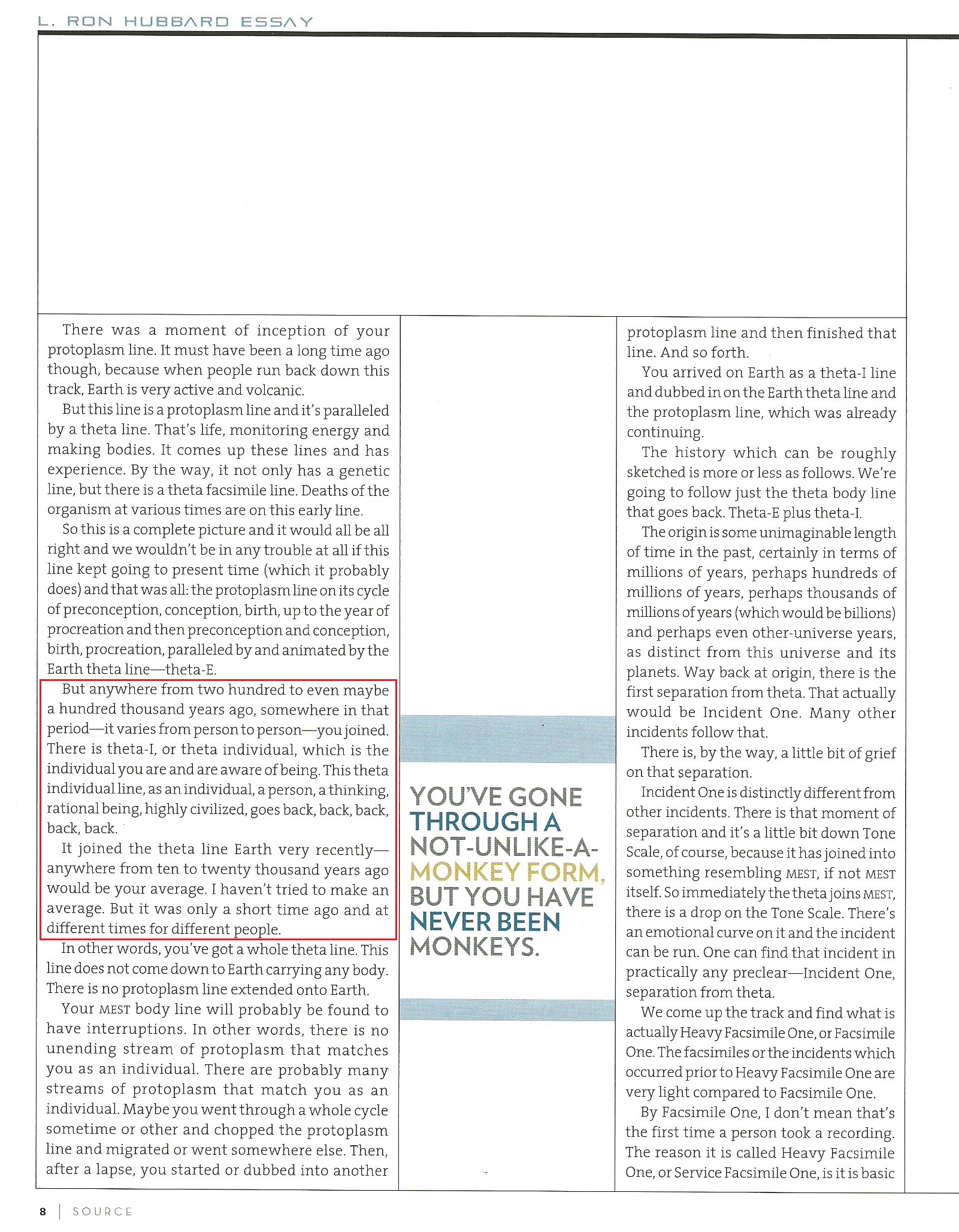 Would love to know how this is all squared with the OT III story – everyone was dumped on this planet 75 million years ago….
Protoplasm lines? Theta-I lines? Does anyone truly claim to understand what he is talking about? I defy anyone to do so.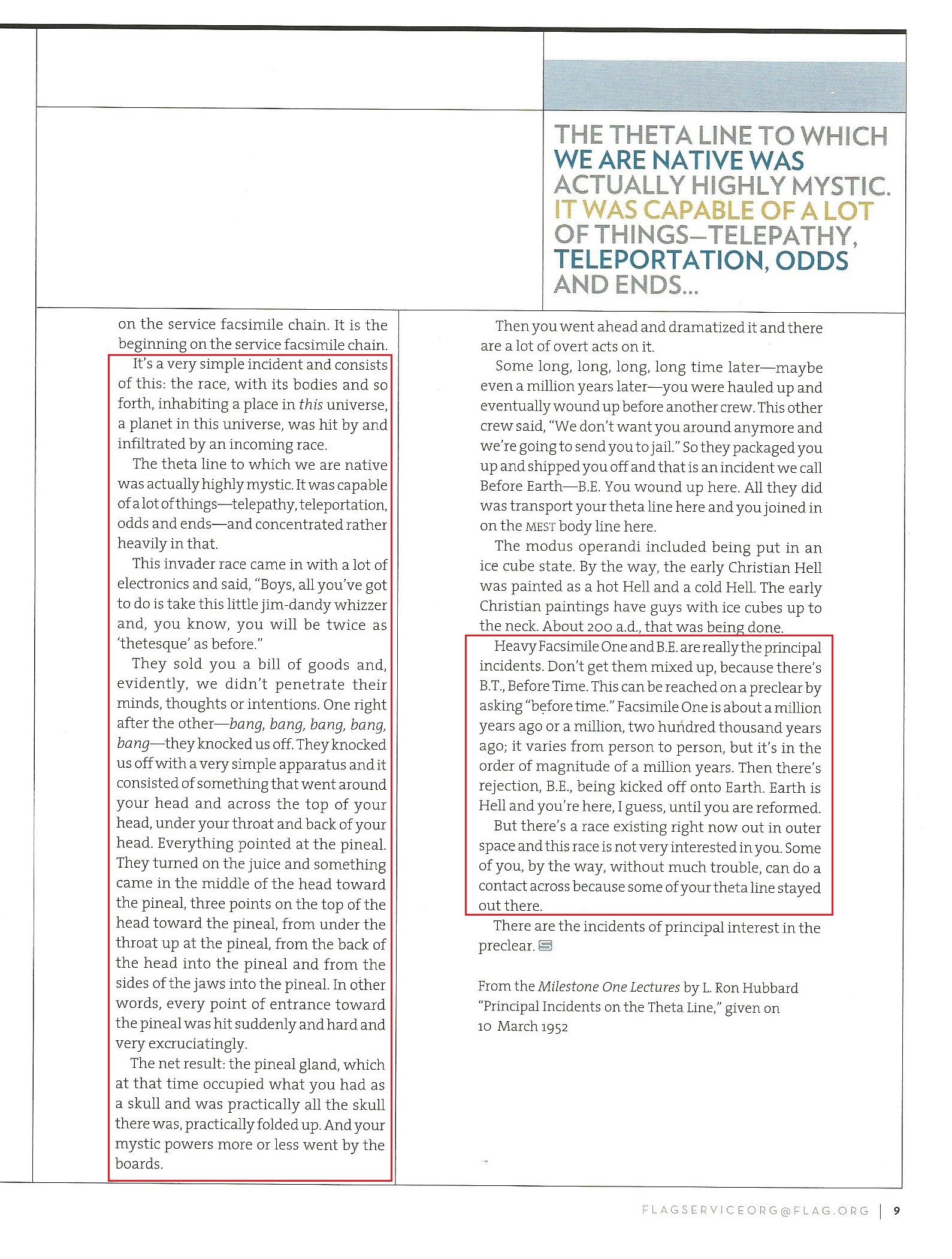 Just a couple of questions that spring to mind: when did this supposedly happen in relation to Incident II 75 million years ago? If it was only 100,000 to 200,000 years ago you "joined" where was everyone for 74,900,000 years? And how does your skull folding up work? And isn't this by necessity acknowledging your "brain/skull" controls things more than the "thetan"? Or hadn't the thetan really been discovered yet?  And I would love to hear about one of these "Before Time" incidents?
Honestly, nobody could make heads nor tails of this mumbo-jumbo. And especially not when compared to later mumbo-jumbo Hubbard writings. There are contrary statements all over the place. Yet, to this day, they present each as truth and never seem to notice that there are numerous versions  so just based on this fact, they cannot all be true.