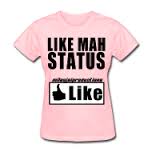 They are at it again. MEGA status is the latest term to enter the Scientology dictionary — you know the dictionaries that Voldemort announced in 2001 (or maybe before?) that are STILL not complete and released. 
This now joins the other coined terms of late in the world of the RCS:
Humanitarian — someone who went into debt to give money to buy MEST for those not in need
Command Intention — whatever Voldemort wants or is thought to want
Department 21 — David Miscavige
Training — buying The Basics and Lectures
OT — Objectives Co-audit
There are of course many more and I am sure a number of commenters will outdo my feeble effort (I am out of town so don't have a lot of time to put together a lengthy dissertation….)
Unfortunately I lost the photo of the smiling visage of the Taylors that accompanied this "Success Story." I have NOT altered this from the way it was sent. Typos, missing words and horrendous punctuation and grammar are as it was presenting to the public in an effort to persuade them to follow in the footsteps of the Taylors. Wonder if they ever did KTL? Or graduated High School? Oi Vey….
IAS MEGA-STATUS SUCCESS STORY
Bud & Claire Taylor
Platinum Meritorious
As Scientologists BudBuz and I live VERY eting lives.  Not only, because of the tech do we experience wonderful changes daily in our lives, we are able to take these changes within ourselves and magnify them by the application of the tech on our employees and customers and family and friends.  Everyday as Scientologists we bit by bit make a better world through efficiency, effectiveness, good communication and high ARC.  When we effectively handle others, we also observe others rising up and then effectively handle the people they touch.
 
Why we LOVE the IAS and donate profusely to the causes of our Association is because there are brilliant people who are the management of this organization.  They take these small amounts of funds (compared to the dollars used by psychs and pharmaceutical companies) and create HUGE effects. Even with the technology we have and the good comm. and exchange in abundance we provide, Bud and I do not create this large of an effect as the IAS does on the 4th Dynamic.  So to truly be responsible and fulfill our hat of a Scientologist we continue to create wonderful effects at our level and let the IAS create HUGE effects across the planet through the funds we donate.  The IAS makes us BIG BEINGS creating effects at the orders of magnitude we should be doing as Scientologists.
 
The IAS is each of our organization and each of our tool to be BIG and handle this planet.  Through each of our donations, no matter what the size, this occurs.
 
We are fortunate that because of the application of LRH's tech we have been successful in our lives and in our business.  We have decided to take the fruits of this success and share them with the rest of the planet by improving conditions so when we come back…we come back to a saner and more ethical and in exchange planet.  Thank you IAS for all you do and I am happy we contribute to you!
This year we have the largest release ever in the history of Scientology.  This has been worked on for years with many countless hours by Sea Org Members.  We want to experience it LIVE.  That means going to Flag and experiencing it all!  The release, the new Super Power Building and OF COURSE the spectacular IAS Event and Ball.  The IAS Event live is like no other as the accomplishments of what is near and dear to us all are presented.  And the ball is THE MOST PHENOMENAL BEAUTIFULLY PRESENTED EVENT in Scientology.
 
So come join and celebrate with us!
    
Bud and Claire Taylor