They are making fundraising videos….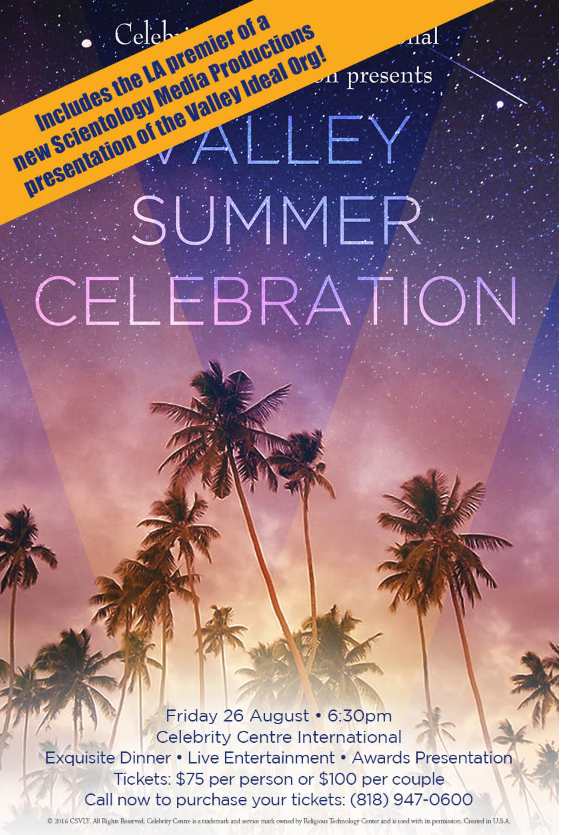 This is the ONLY thing that has emanated from the Sump since the grand ribbon yanking ceremony.
The irony is amazing. Even for scientology.
Miscavige decides he wants to be a Hollywood mogul and purchases and old studio lot.
Let's not forget he already HAS a "state-of-the-art" studio at Golden Era Production with "the largest free standing sound stage in California" and a purpose built "Film Lab" to process film (of course that is like his specially built CD line — horse and buggies in the digital age).  Nevertheless, the facilities at Gold are the envy of most audio/visual companies and Miscavige has proudly showed them off to various Hollywood luminaries over the years.
Of course, Golden Era operates at about 10% of its potential capacity to produce films, videos, audio recordings, music and anything else you could think of that falls under the rubric of "A/V." The last thing scientology needed was yet another studio (there is also "Mad Hatter" – Chick Corea's old recording studio in LA that Miscavige purchased to help Chick out of financial problems and then spent millions restoring).
But, Dear Leader wanted this KCET white elephant (he had been threatening the staff of Gold that he was going to shut the place down for years, same thing Hubbard did many times, calling them the most out ethics crew in the history of scientology), so like the Sultan of Brunei wants hundreds of cars even though he doesn't drive them, Miscavige bought the joint.
This of course then presented an opportunity to "fundraise" – even though it had been bought, the pitches started to get money for the Scientology Media Productions facility."  Everyone knew (or should have known) that if the renovations of that place had to wait on Quinn the Eskimo and the other LA vultures, it would NEVER have happened. They have been working on Valley Org for 20 years and still have more than $6million to go. This place probably cost 10 times that at least.  But it didn't stop them telling everyone how important and urgent it was to turn over their money to make planetary dissemination a reality. This was to be THE thing that was now going to drive in the millions to the waiting ideal (and not so ideal) orgs. It would permeate the airwaves and spread the good news of dianetics and scientology and L. Ron Hubbard to the world. This was to be the uncorrupted comm line to the billions or something like that in shermanspeak.
Two months ago the most epic and important event ever that nobody who was anybody could possibly miss (except every single scientology celebrity – Nancy Cartwright excluded) happened and Miscavige did his ribbon yanking to much applause and cheering and whistling.  Nothing like a good yanking to enthuse the crowd.  Everyone expected the floods of public would be rolling in and the airwaves would be permeated with the miracles of scientology and the exploits of LRH 24/7. The dog days of being exposed in the media would be over. Going Clear could go to hell, scientology was going to be making a stand for the rights of all good men everywhere with its newfound ability to disseminate on an unheard of scale.
But then, crickets.
Not a whisper was heard. Until now.
The LA premier [sic] of a video about Valley Org to be shown at a fundraising event for Valley Org.
So, all of you Grand Disseminator Extraordinaire Invictus Pompousnesses, or whatever certificate you got for turning over your cash to fund the greatest planetary dissemination crusade in history — looks like you just gave money so they could make videos to convince you to give more money.
If Bernie Madoff could have thought up a scheme like this, he would never have gone to prison. He would be dancing the night away in his John Lobb shoes, serenaded by his own personal band while peeled grapes were prepared by his personal chefs for his pleasure — and to top it off, he wouldn't have to even pay any of them.
On a certain level, you have to admire the chutzpah. And what's more, the people who are sacrificing themselves — whether giving their entire lives or merely all their money — sing his praises as if he is the sole reason they have anything to be thankful for in their miserable lives. Kim Jong-un – you have competition.