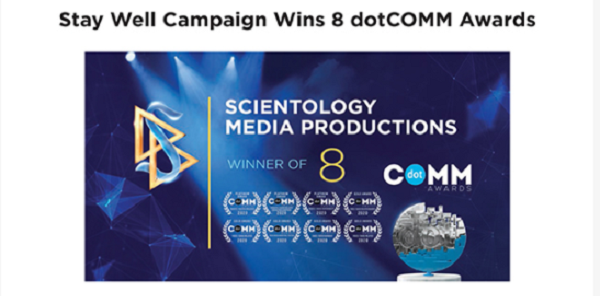 The latest Emmy for The Aftermath seems to have gotten under the skin of Miscavige.
His multi-million dollar media "empire" (Scientology Media Productions) has been a dismal failure. No shows worth watching. No audience. Not a single Emmy nomination for anything, let alone a win. In fact, they don't even make any Emmy ballot categories to even be considered for a nomination.
So we are now seeing them hyping the "dotCOMM" awards they garnered.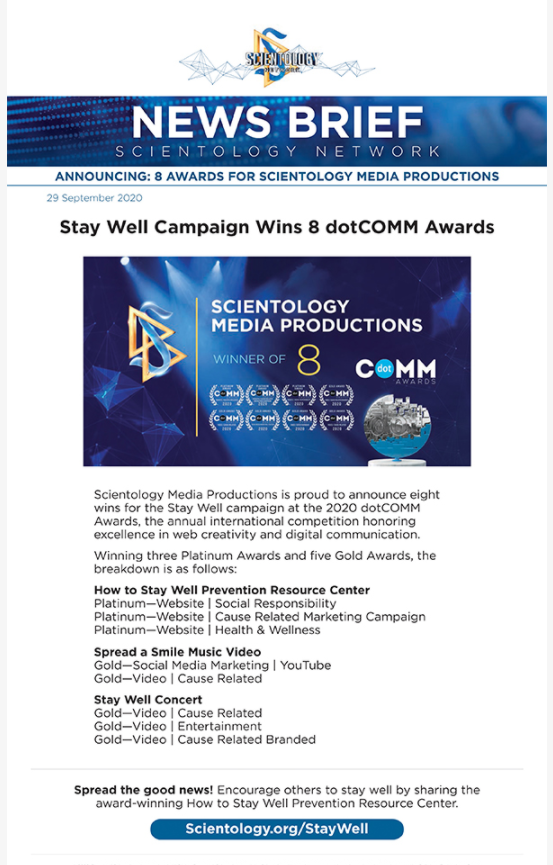 You are no doubt wondering what a "dotCOMM" award is.
Their hype machine spit out this description.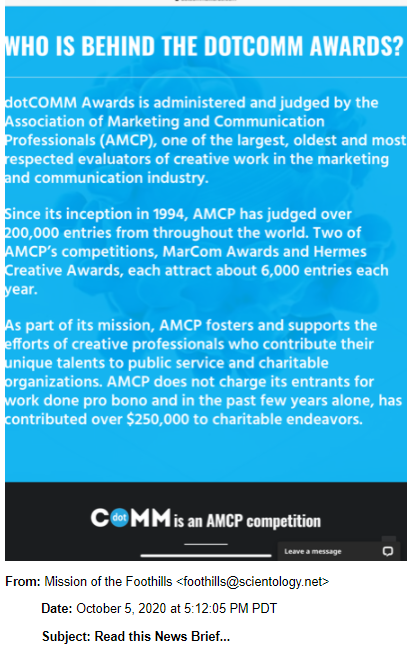 So I took a quick look at the dotCOMM website.
You pay them money to be eligible to be considered for one of their awards.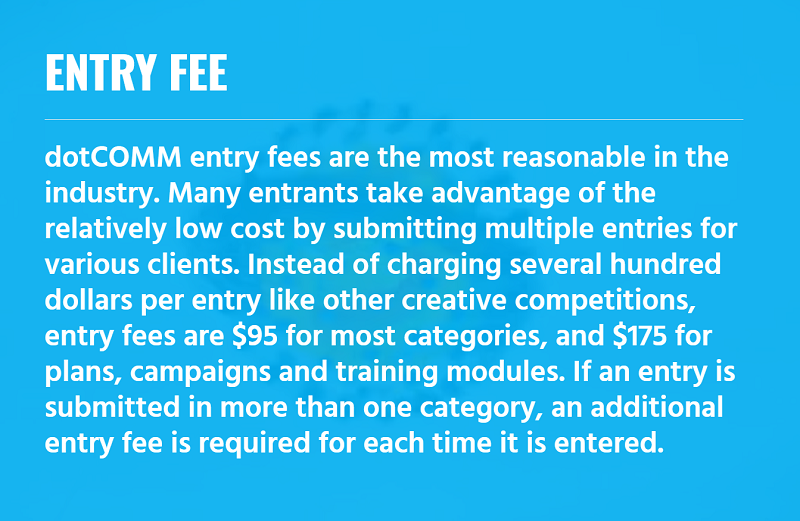 A little further review and it reveals there are hundreds of categories. You can even invent your own category if you don't seem to fit into one of their 214 existing categories. Here is the END of their list:

And if you look at the "winners" for this year, there are literally hundreds of them — they apparently hand out more than one award per category and one would assume for invented categories as well.
This is the best they could come up with.
Yet, according to Miscavige, the launch of SuMP was the greatest thing in the history of scientology.
Smoke must be coming out of his ears in frustration that nobody gives him and the scientology the respect he knows they really deserve….