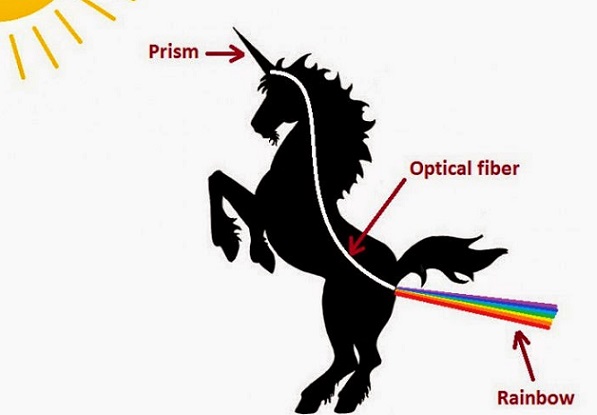 These emails get stranger and stranger.
Don't these people ever notice the contradictions in their statements?
Call on me, so that I can help you convert that money into something really valuable and long-lasting…
Well, if money is invaluable, then why is it that you are grubbing for it always? And why won't you accept anything OTHER than money before a service is delivered?
But that isn't the real point. It is the "success story" that is included that is REALLY bizarre. Talk about unicorns and rainbows.
"I had become almost instantly extremely sane and I dare say SMART. I am now able to look at a 10-digit (and letter) number for instance and recall it several days later. I was hiking up a mountain with my 13-year-old daughter's classmates, and at one point we all stopped and guessed the elevation. The instructor had an altimeter. I 'guessed' the exact elevation to the foot – 1950 feet."
Hmm, how can someone so extremely sane and smart keep buying the bs they are fed?
Actually, here is a person that ingests bs and then spreads it around to others.   "I ate it… It tastes GREAT. Really. [Because if it tastes like shit I look like an idiot]"
He/she then goes on to talk about "perceiving" the "Tone 40 intention" of LRH creating Super Power in the 1960's…
Yeah, well. OK. Don't invalidate his/her gains…  Even though they have NOTHING to do with reality. 1960's? As everyone knows, "Super Power" was developed for incompetent and failing STAFF in the late 70's, early 80's.
And while you are at it D.D. — if all that Tone 40 intention was there sweeping away anything in its path, why did it take until 2013 for this to start being delivered to anyone (and still not to staff, though it was going to be available at St Hills in 6 weeks from when it was announced?)
I wonder if his/her "Perception of Imagination" pricked up when they wrote this "success story"?
And the best realization was saved for last. Clearing the Planet is just the ground floor.
It's like that little step is virtually a done. All we need do is postulate all a bit more and sharpen up our perceptics in the "amusement park for thetans" and it will be done in a flash.
Sadly, this IS what Sandy Dodwell thinks will convince people to give her their money. As unreal and internally inconsistent as it is, she believes people will buy this bs.
And even sadder — the people that turn over their cash DO buy it.
From: Sandy Dodwell
Sent: Oct 20, 2015
To: stevejobs@apple.com
Subject: Money problems?
"Well, money is a peculiar thing. It is a via on havingness. Money converts into havingness and a person can go downstairs from havingness into buyingness, you see, and that's another via…
"'Oh yes,' you say, 'but then there are various agreements by which that thin piece of paper is more convertible than a calculator and it's this and that.' Yes, it's easier to carry, anything light is. Its convertibility has very little to do with it. Money won't convert to anything. I've put a dollar bill down and said, 'Be a loaf of bread,' and it never has. Money doesn't convert; it's still money.
"You find very often it puzzles people in financial circles how money will run on one channel all by itself in one complete network without ever associating itself with havingness at all. And there are people up on the Street who've become artists at money, but money no longer is a mechanism which will buy. It is itself.
"Well, as long as money is convertible into something, we can see a lot of sense in it. But when somebody isn't any longer going to convert money – that is, he's not going to any longer do an exchange with money and the money is simply the money and it's just going to pile up as the money just so he can be somebody, because to be somebody you have to have some money – he's gone silly."
—L. Ron Hubbard, lecture of 27 March 1957, Extroversion-Introversion, Its Relationship to Havingness and Communication
Isn't that a great quote about money? It really puts things into perspective.
Call on me, so that I can help you convert that money into something really valuable and long-lasting, just like this New OT V did who recently completed Super Power:
"I recently finished Super Power and now that I am home, I thought I would make an assessment of my wins.
"The following are the highlights of my Super Power experience. I accent the word 'highlight' as it would be impossible to catalogue each and every win I experienced while receiving life changing auditing on 10 distinctly different and amazing rundowns, not to mention the daily wins I continue to have days after completing Super Power.
"This auditing addressed the spirit, not my bank. It is OT auditing.
"My operating basis as a thetan began shifting immediately. I saw considerations, ridges, circuits and fixed ideas (and thus fixed conditions) go away immediately.
"In the description of the Personal Revival Rundown, it states that 'a being can go into many states of awareness-and many levels of unawareness.' How can one be cause with levels of unawareness? I discovered many, many aspects of 'unawareness' that I obviously had no idea about, in a sudden (and in many instances) dramatic fashion. My world got rocked. I experienced masses and things blowing that weren't manifestations of my case! It was I that was changing.
"During the False Data Thinking Rundown, I had a profound experience. At one moment in my session, I sat there and felt something going on in my universe. I wondered what was happening when I realized that suddenly false data was as-ising all the way down my track. I sat there actually feeling this phenomenon occurring, not wanting to move a muscle in my body. When this sensation stopped, I looked and perceived ORDER, complete and utter order of thought.
"I had become almost instantly extremely sane and I dare say SMART. I am now able to look at a 10-digit (and letter) number for instance and recall it several days later. I was hiking up a mountain with my 13-year-old daughter's classmates, and at one point we all stopped and guessed the elevation. The instructor had an altimeter. I 'guessed' the exact elevation to the foot – 1950 feet.
"My office manager came into work and said she went out to eat last night. I knew exactly what she had ordered and eaten for dinner.
"Fast forward over the next few rundowns, leading me to the Perception Rundown where I became a bigger and much more educated OT being. I couldn't fathom how I could be changing so much as a being in such a short amount of time. It was impossible.
"At one point in a session, when I became aware of yet another major change in my beingness, I looked at the Flag Building, the complete competence of my auditor, the enormity of what it took to establish the actual delivery of Super Power auditing and the quantity of case gain actually attainable in such a short time, and I perceived LRH's Tone 40 positive postulate to create it. I perceived the thought, the intention going out to infinity, with zero, nada, not one speck of counter-intention accompanying it despite the infinite number of barriers that could have been conceived against it at that moment in time in the 1960s. I experienced a peek at what perhaps is meant by 'orders of magnitude'; how a thetan is capable of imagining and postulating out of this world future realities without any encumbering or limiting barriers. Just pure decision! It is a theta awareness I will never forget.
"Getting back to the auditing, addressing the spirit, in one session my attention went onto my right ear. In 1975, while playing sports, I took a ball square on my right ear. My eardrum got destroyed and most of my hearing with it. During my session, I realized that I had a mass on the right side of my head. I had not-ised it at some time as it wasn't a pleasant sensation. When I saw this mass, I looked at it and lo and behold I cognited that 'I have a vacuum on my right ear!' This huge mass blew immediately. My head felt lighter and it was as if I could now walk with my head straighter. And my hearing improved! Each rundown made me successively more able and more powerful so that the cumulative effect was fantastic.
"The Power of Choice Rundown was very OT. The promo states 'you'll increase the very amount of life you possess. That's power.' This is so spot on! During this rundown, I got blown away. I rehabbed a new level of ability to make postulates come true. Very OT!
"When I got to the Perception Rundown, I was really excited and I didn't get disappointed. The staff is incredible. Their object is to make sure you experience each of the 57 perceptions and walk out of there completely perceiving and living with all 57 channels lit up!
"The wins I had in this 'out of this planet' environment were so theta. Every day, I felt like I was at an amusement park for thetans. I was exhilarated doing these drills. From touch, taste, hearing, sight to perceptions I was totally unaware of: Perception of Affinity? Perception of Communication? Perception of Imagination? What??
"When drilling the perception of affinity, it was so native to me,the thetan, I became very emotional, very keyed out, so ME. It was a very important perception for me. Then I did the perception of communication and the same, very OT feeling occurred again. Then it all made sense. ARC!!! The perceptions of Affinity, Reality and Communication were so pure, so much the woof and warp of me, the thetan. There was nothing there but me and ARC. I was experiencing the very make up of my soul.
"As I sit here typing this, my space is big and clean, I am very able. Super Power is incredible. There is nothing subtle about it. The case gain is big and fast. What a complete blast!!!
"There are thousands of staff members, Sea Org Members, missions, orgs and Ideal Orgs with the purpose of helping people attain freedom. This Herculean effort is primarily focused on helping mankind to get rid of their banks! It occurred to me during a Super Power session that despite all of the HUGE gains available to us as we as-is our banks for the first time on our track; relatively speaking, it just gets us to the ground floor where the real fun starts. It became clear to me why there are OT levels VIII-XV. I can now imagine the degree of case gain available to us when theta is audited.
"All the hard work and dedication I have put in so far to get rid of my case and the work I have left to do in this regard is a fantastically small sacrifice for what lies ahead for me as an educated OT being. I tasted the wonder, I am different and boy do I look forward to more as I climb the Bridge to total OT.
"We are so fortunate to be here right now in this place and time. LRH has put the Bridge there; all we have to do is do it. Thank you Ron, from the bottom of my heart! And thank you COB and all the Sea Org Members for completely duplicating LRH's havingness and postulate for all of us to have freedom once again." – D.D. (New OT V, Super Power Completion)
Call on me if you need any help in getting you or any of your friends and family to Flag!
Love,
Sandy Dodwell
Flag Service Consultant Northwest U.S.