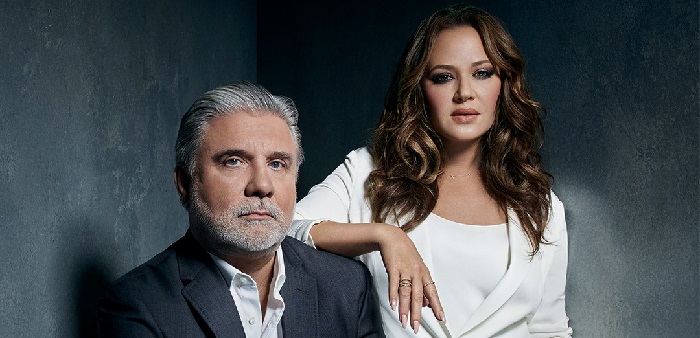 This is an attempt to quell some of the rumors and erroneous speculation swirling about The Aftermath.
Though I am not in a position to know everything about decisions that are made outside my control (or Leah's), I do have some insight – more than most who may claim to have "heard rumors," rely on anonymous sources or merely speculate because they have a keyboard on which they can type.
First, and most important for me, I want to dispel the lies that have been circulated (most likely by scientology) that episodes or the show as a whole are in peril because of Leah Remini's demands for money and/or diva like behavior.
I have worked side by side with Leah for three years on this show. Is she passionate about what she does? Is she determined and resolute about the stories we present? Yes, yes and yes. Qualities she would be celebrated for if she were a man.
A diva, she is not. This show would not exist without her. It would not have been the critically acclaimed award winning show it is without her — not just before the camera, but more importantly behind it.
I know what I have experienced working by her side every day. Her dedication and willingness to work incredibly hard is beyond imagination. Her driving purpose has been and always will be for the victims and particularly for those who have appeared on The Aftermath. She has put herself and her position on the line for victims, and even for me, when others would not. Always standing on the side of the truth and demanding that everyone involved in the show do so is something to be admired. Ask any of the people who have been on The Aftermath and they will all 100% agree with me — for they have experienced the force of nature that is Leah crusading for justice for the victims of scientology (and now other abusive organizations). She is the best friend you could ever want to have in your corner.
Of course, scientology doesn't like her or anything she does. They wish fervently that she would shut up and go away and are doing everything they possibly can to make that happen. There have also been some who would rather avoid the hard work needed to make sure everything is accurate and the shows were the very best they could be.  They have not been a good fit. Not everyone shares our passion. That is unfortunate but unavoidable in a business like making TV. Nevertheless, those people got paid, some very handsomely and they have an Emmy nominated and winning show on their resume.
I have watched Leah work on her birthday, Mother's Day, Father's Day and weekends – often from 6am to 10pm or later. Not because she is being paid extra to do so, but  because she believes so strongly in giving a voice to those who wouldn't otherwise have a platform and in making the show the best it can be. For scientology to accuse her of being motivated by money is laugh out loud ridiculous and beyond ironic (scientology is purely motivated by money). She could make a LOT more doing sitcoms. With a lot less stress.
As her friend, I cannot sit by and watch as anonymous "sources" attempt to mess with her. She probably needs no defense, as her good work speaks for itself, but I feel compelled to say it anyway.
Anyone who wants to besmirch her or spread false stories is not trying to help end the abuses of scientology. They are trying to end her exposure of the abuses of scientology.
As for the Masterson episode: At no time has A&E said the Danny Masterson episode would not air. The victims were given an air date, but things often change when there are so many competing interests involved. Episodes constantly shift around, particularly on this show. It is not the victims job to know or understand this. They were of course upset. So were Leah and I, but we had the advantage of a better understanding of how the sausage of reality tv is made, even if we were not involved in the decision on when to air.
We first filmed with the Masterson survivors two years ago and there has been a lot of water under bridge since then; the detectives investigating the case have been targeted by scientology operatives, the survivors have been stalked and harassed by scientology PI's. The scientologist witnesses have been acting in accordance with scientology policy — it is a scientology "crime" to testify against a scientologist "in good standing." There is still an on-going investigation and LA County District Attorney Jackie Lacey has the case "on her desk" awaiting a decision to move forward. We believe this case is stalled solely due to the efforts of scientology putting pressure on the D/A. And that is where the counter-pressure should be directed.
A&E decided to air the show at a later date in order to give this atrocious story the full measure of respect it deserves.
Everyone needs to understand there are MANY factors that come into play in getting a show to air. Primarily it is the desire to tell the true stories. Partly it is what is in the best interests of the victims. Partly it is legal concerns. Partly it is corporate concerns based on the bottom line, and even sometimes what happens with other, completely unrelated shows. You can be sure, the last thing a TV network wants is to NOT air a show that they have paid for. Frankly, if Leah and I had our way, the decisions would ONLY be based on the first two points above. But we don't own a TV network and don't have the money to finance producing a TV series. So a lot of other factors enter the equation, and though everyone  would love for it to all be transparent, it never will be. This is big business.
As for the other 2 possible stories that have been talked about: the victim who had been helped by The Aftermath Foundation could be a whole additional episode about what happened in trying to get this put together and the subsequent events. As could the episode focused on the disappearance of Heber Jentzsch. Hopefully at some point we will be able to tell these stories and the background events as they give fascinating insight into the machinations of the world of scientology. But right now is not the time.
We will give you more information as we get it and as it can be released without jeopardizing any of the many factors at play.
We thank you for caring enough to be outraged. Sometimes we feel the same way.
Rest assured, as Leah has said many times, we will never give up until the abuses have been stopped.