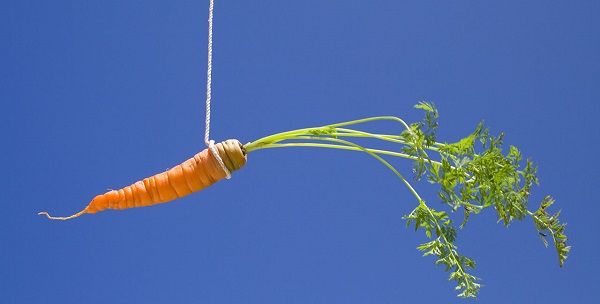 You may have read the recent post about Hubbard's claims for cures of virtually all disease and illness through auditing. And his condescending view of the medical profession.
One would think scientology would have the conviction of the words of their Founder and Source — they are expected to abide by them without question or alteration.
Yet, everyone who participates in scientology is required to sign several releases, one of which is the Religious Services Enrollment Application, Agreement and General Release (this is the infamous document that has been used to force "Religious Arbitration" in various legal cases).
These documents are rarely read by anyone, except when scientology pulls them out in court cases — and then the only focus is on the "arbitration" section.
Given the claims Hubbard makes repeatedly throughout his writings, some of this is pretty startling.
The organization makes no claim:
"That the application of Scientology or Dianetics technology or practice will have any particular effect on me or any other person"
Really? It does not cure arthritis, poor eyesight, bursitis etc etc — in fact, it does NOTHING AT ALL?
All the statements made by the promotion and registrars that Dianetics and Scientology "can help you with that" and will "give you better communication skills, handle your phobias, relieve you of unwanted pains and emotions" etc etc etc — they are all NOT TRUE?
In fact, it's even worse than that — those claims are NOT the claims of Hubbard or the organization, they are:
"the person opinions and belief of that staff member only, and are not claims by the Church…"
And in case, they weren't clear in those first statements, it goes on, in complete contradiction to the words of Hubbard, that scientology services are:
"not intended and are not used for diagnosing ailments of the body or for engaging in the teaching or practice of any medical arts or sciences."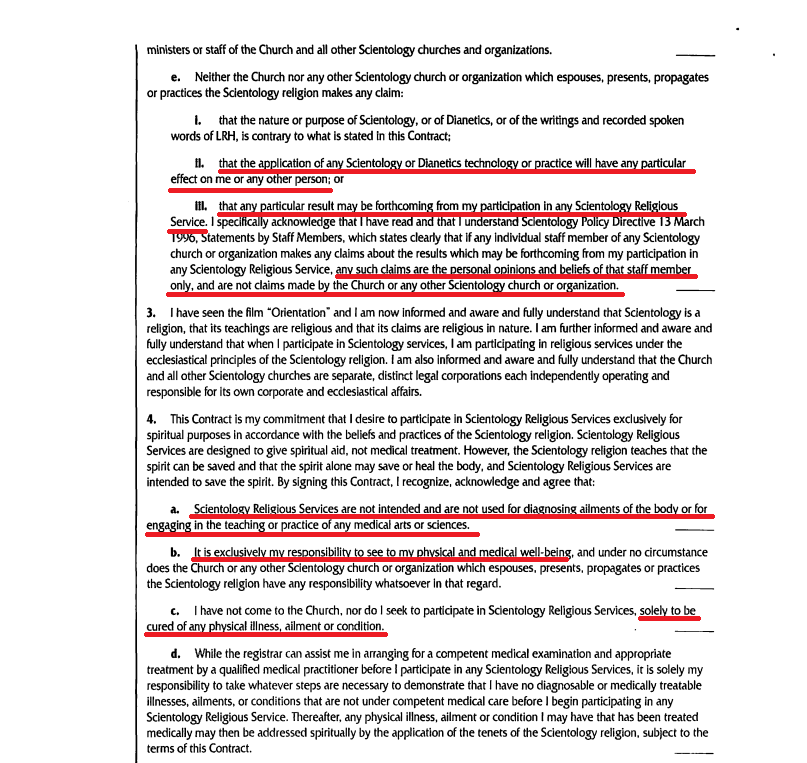 So, the  bottom line is this.
L. Ron Hubbard made numerous claims and promises about what dianetics and scientology could and would do for you.
Scientology sell these promises. Hard. They take money from people in the hope they are going to attain at least some measure of what is dangled before them by their registrars and the hype promotion that scientology presents to the world (let alone the words of Hubbard).
Before they are allowed to then receive what they PAID FOR, they sign a document that says they paid for nothing that was promised and it was all lies.
If they ever become dissatisfied, that same document requires them to go before a Committee of Evidence ("religious arbitration") where they will be found guilty of committing a "Suppressive Act" by asking for their money back and be sent packing.
This is the self-proclaimed "most ethical organization on earth."