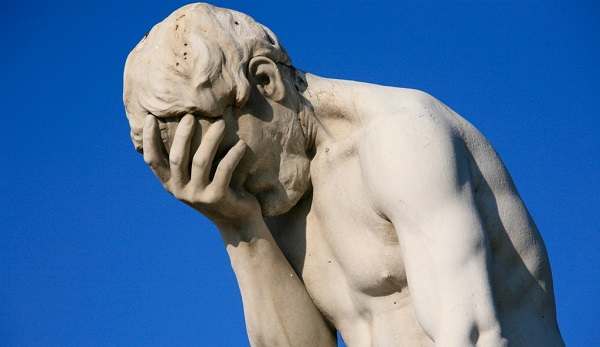 Apparently, the beings of New Mexico need this particular building badly.
So, you need to contribute to the motion and make a donation…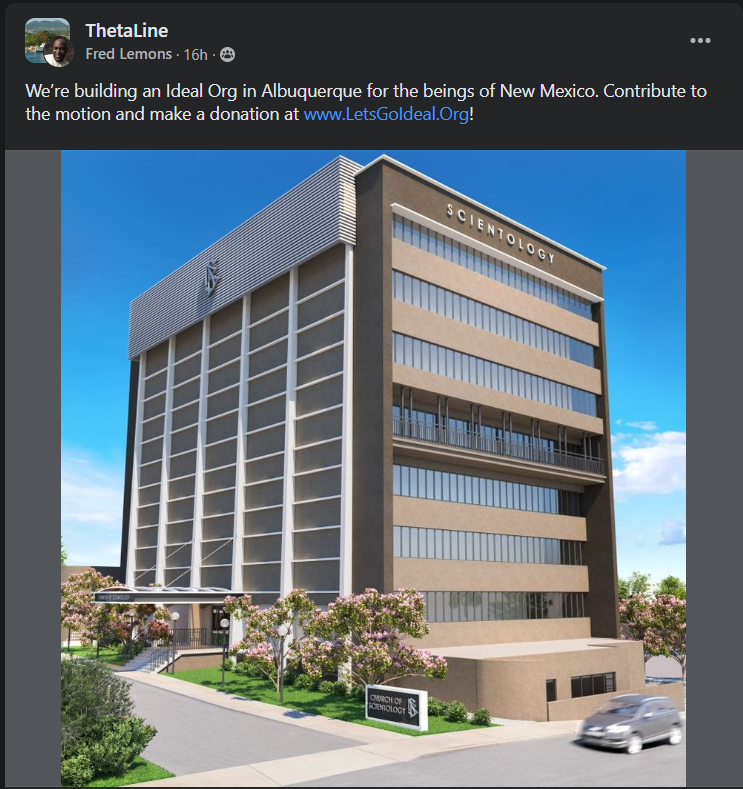 This is the website link he mentions: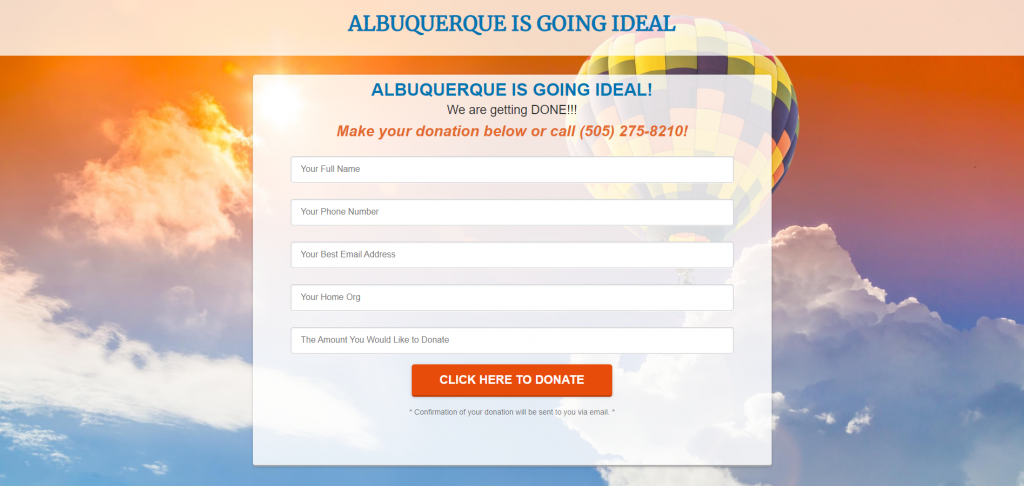 This is what the building actually looks like — perched out on the edge of the desert, far away from anything and everybody.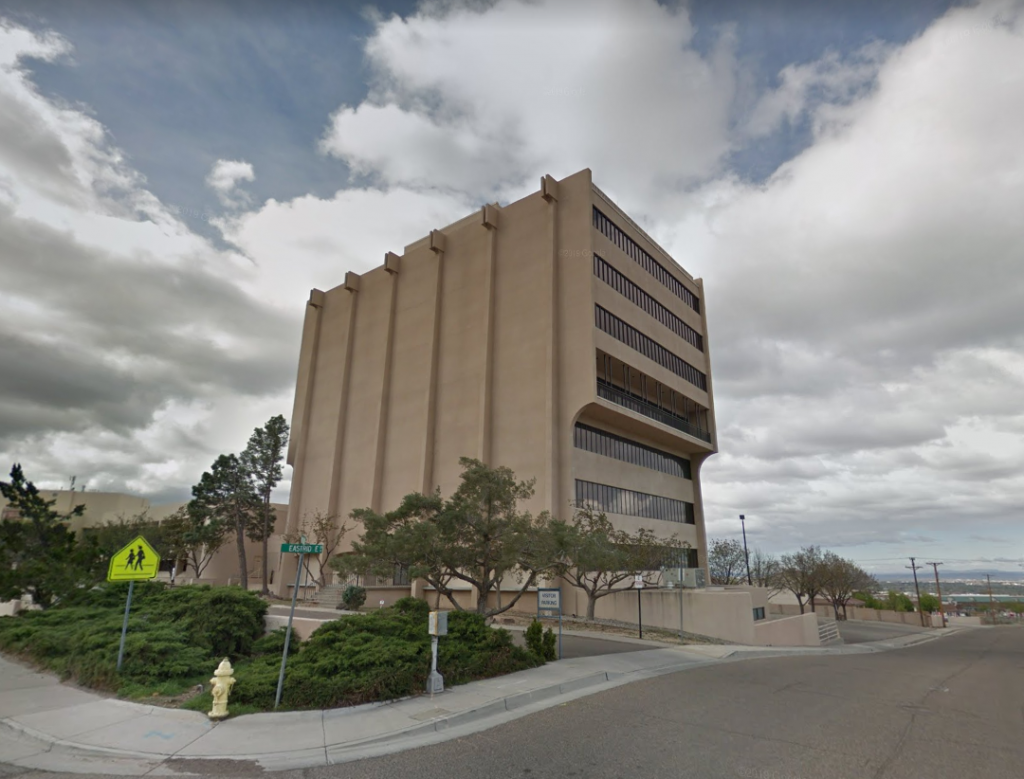 I wonder if it has ever occurred to Fred Lemons or any of these other people that the beings of New Mexico don't need a building.
If you believe what Ron says, they need the TECH. And that is available right now. To save lives. Improve eyesight. Cure cancer. Solve everyone's problems. Guarantee eternities. And everything else they promise.
But instead of focusing on THAT, they are waiting for their "new building" to materialize and devoting all their time and effort to that.
If, like Toronto or Battle Creek or so many others, they wait a decade or two before they start "gearing up for expansion," and then relocate to the outskirts of town, I guess we should all count our blessings. Fortunately, the beings of New Mexico are safe — nobody is trying to hook them in to get "on the Bridge" as the scientologists of New Mexico have to wait for a new building before anything can happen. The half dozen scientologists are hard at work on the building because it's easier to confront than actually getting new people in and delivering scientology.
It makes absolutely no sense, even by their own policies.
Then again, logic and scientology are complete strangers. They don't even pass like ships in the night. They're in different univerSes