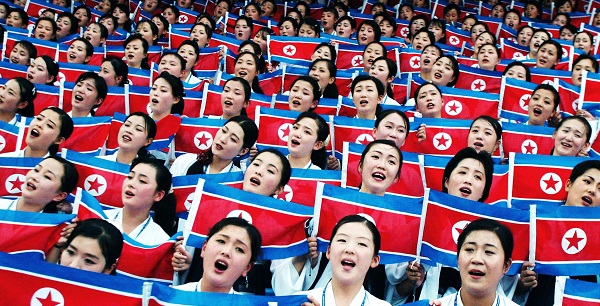 Not much need be said about this, it really does speak for itself.
She no doubt believes they are "Clearing Los Angeles" and it is a sad reflection of the mindless belief that is the hallmark of scientologists.
And, on top of that, she has the inculcated "tech" of Tone 40 that she has been told is her right as a member of the Sea Organization. Thus, she can order lesser beings about, and use exclamation points as if they were cracks of the whip compelling compliance.
Her "OT Universe" is the fantasy land of Alice in Wonderland — or perhaps more accurately the dystopian world of 1984 where fiction is fact, inconvenient truths are forbidden and the word of Big Brother is absolute…
Set aside for a minute the abuses that are often talked about — the bankruptcies, fraud, child abuse, human trafficking etc — and consider the destruction of free will and minds of Sea Org members. They are "willing volunteers" in the same way the people of North Korea are the happy members of a utopian society. It's all they know. It's what they have been taught. And it's an environment is created where there is no apparent alternative than to "go with the flow."
Reading this "command intention" letter is sad.
And motivation to do more to end this senselessness.