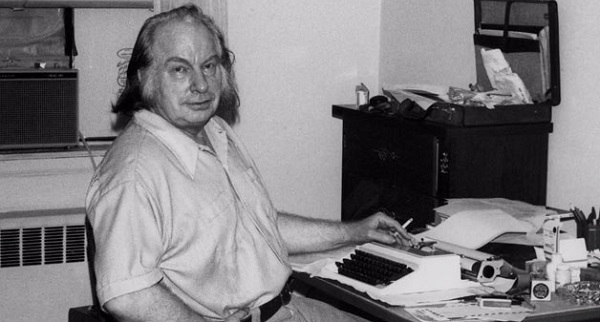 Another thought-provoking essay from our old friend Brian Lambert
THE DOCTRINE OF THE SP:
A MAJOR MILESTONE ON THE WAY TO MENTAL DERANGEMENT AND DESTROYED RELATIONSHIPS
It seems every time I write an essay I think "wow, this one is a big deal." My sentiment speaks to the many mind distorting doctrines that have had devastating effects on all of us. Each deranged doctrine is singularly significant in the deprogramming process.
I am not affected by scientology any more
I know an ex-Scientologist who feels there are no left over subconscious effects in their minds. They've got it all under control. His "never in" wife does not agree. She knows beyond a doubt he is still under some influence.
Think about it: Hubbard taught us that there were bad people everywhere who were responsible for our condition. We agreed to this.
He blamed SPs for accidents, bad stats, getting sick etc etc.
When we bought into the doctrine of the SP we actually created a new category in which to hate, fight, judge and blame for our condition. Fighting the SP also made us feel powerful. It made us feel we were doing something good!
We all did it
We all labeled others SPs. We always talk about others doing it, but we did it. We were once them.
I would like to share what I have observed in my mind regarding how this doctrine stayed with me in vestigial form, secreted in my subconscious.
I remember the feeling of condemning someone to this category when I was in the cult. It was a complete dehumanizing of them. They became non-people. They were put into the mental prison box that Hubbard built for them. They became pariah, they became dangerous people to be shunned and ruined.
SPs have magical powers
The SP can cause cogs to vanish as if stolen by a thief.
This creature of Hubbard's malignant paranoia was given evil magical powers. The worst effect of this doctrine was that we felt SPs deserved to be destroyed for the greater good.
And there is were the real evil comes in:
This doctrine of the SP, in my opinion, is Hubbard's most evil. And the one that has caused so much human suffering.
Are there bad evil people? Of course, but just as all things Hubbard, there was a little piece of truth in it. With that little piece of truth we just let the rest of it in our minds uninspected. And with that, critics became satan; the ultimate evil that hates goodness.
Do you realize that Hubbard actually taught us to hate decent people and feel that these bastards can take away our wins? That these people deserve to suffer and be ruined utterly? That it's our job to destroy them to clear the planet?
What can be the effect of studying and applying this doctrine for years and decades? What did dehumanizing decent people do to our minds and quality of life.
There is a very deep soul corruption that occurs by letting this doctrine in our minds.
Source of disconnection
Do you realize, that all of this devastating and heart wrenching family disconnection policy comes from the doctrine of Hubbard's SP?
Absolutely every tear of a mother losing their child, child losing their parents, friend losing friend, spouse losing spouse, can be blamed squarely on the doctrine of the SP.
In its name sacred family love connections have been crushed.
In its name Hubbard almost killed Paulette Cooper.
In its name, the mad Caligula Miscavige spews the vomiting words of "you SP bastards!" to those he violently belittles. In his depraved mind he is punching and beating the SP out of them.
This is key. This is a major psychological implant that makes us see through the same paranoid schizo world view of Hubbard.
Dealing with negative people
I have brought many uptight, negative people, that would have been labeled an SP in Scientology, through their negativity, simply by being nice to them and not taking their issues personally. If I were to view them through the SP doctrine we would have become enemies and I would warn others about them, causing more social upset and misunderstanding. It's a domino effect of hate.
Such an ugly doctrine Hubbard created out of his delusions.
Even when I left Scientology in the 80s, I still had this thought in me that could blame others for something happening to me. That is how this SP doctrine stayed with me, minus the labels of Scientology; I still had that "us vs them" and blame tendency.
My self inquiry revealed to me that this us vs them tendency partially came from the SP doctrine.
We agreed that the SP can affect us negatively, so in my mind I still had this mindset when I was engaged in a challenging interaction with others. There was a feeling of a need to protect myself from their negative effects. I judged them in a very negative way.
We can leave Scientology physically but still retain subconscious Scientology. Lingering tendencies in the mind that we are not aware of.
The SP doctrine is Ron's most evil because as a result of agreeing with it, decent people can justify despicable acts.
The SP doctrine transformed Miscavige into a slimy Gollum.
Look what we agreed to folks. It was not pretty. This man taught us to hate our fellow human beings simply because some people did not agree with Hubbard.
The doctrine of the SP was a major psychological attack on our innate conscience.
The doctrine of the SP is the doctrine that gives reason and justification to every damn violent act of the Scientology Gestapo. The SP gives them a purpose.
The doctrine of the SP is a basic basic soul destroying doctrine that makes hostility against critics a religious sacrament.
When people are negative I default to kindness, compassion and love. I destroy hate with indifference or love. To not react in kind to people's negativity is real power.
It's easy to hate, not so easy to overcome the need to defend and retaliate with the light of truth and soul power.
Only cowards and mental weaklings can't see the power in love to heal in harmony.
When we blame others for our condition, we surrender our power to change.
The SP doctrine is pure blame. The SP doctrine was damaging to our psyche.
Love thy neighbor as thy self is real power.
The SP doctrine is for cowards and mental midgets.
Brian