I was either unaware, or had forgotten, that there is a 4th Feshbach brother. A reader sent me a note that about this and I was surprised.
The 3 (in)famous scientologists, Joe (now deceased), Matt and Kurt used to be mainstays of the scientology whale pod of wealthy contributors to all causes.
They have faded into the background today.
As I said, Joe passed away and his wife Cindy moved to Austin (their daughter, Jessica was Katie Holmes' handler and formerly married to Tommy Davis).
Matt and Kathy came out second best in their battle with the IRS over $3.8 million in unpaid taxes they failed to discharge in bankruptcy due to their extravagant lifestyle.
Kurt and his wife Kannon (of pregnant portrait fame) have always been quieter and behind the scenes.
The only one out in public these days is Kathy — still shilling for the IAS on social media
So, who is this 4th brother, Dan?
Well, it turns out he is an investor who lives in Mill Valley (north of SFO):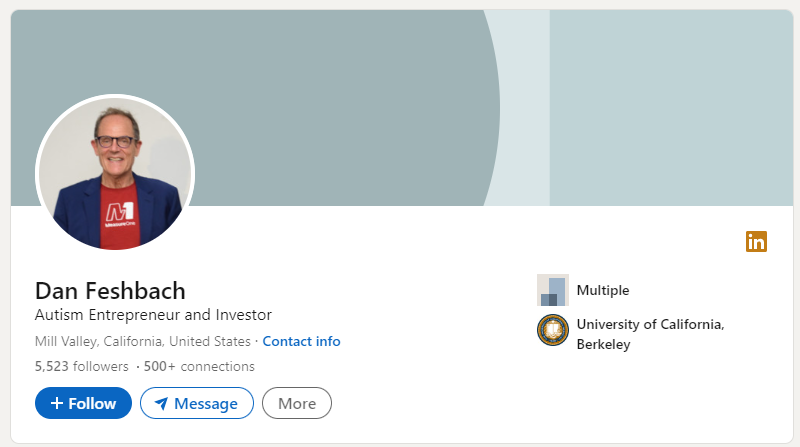 Digging around a bit, I found this article from 1990 that mentions Dan.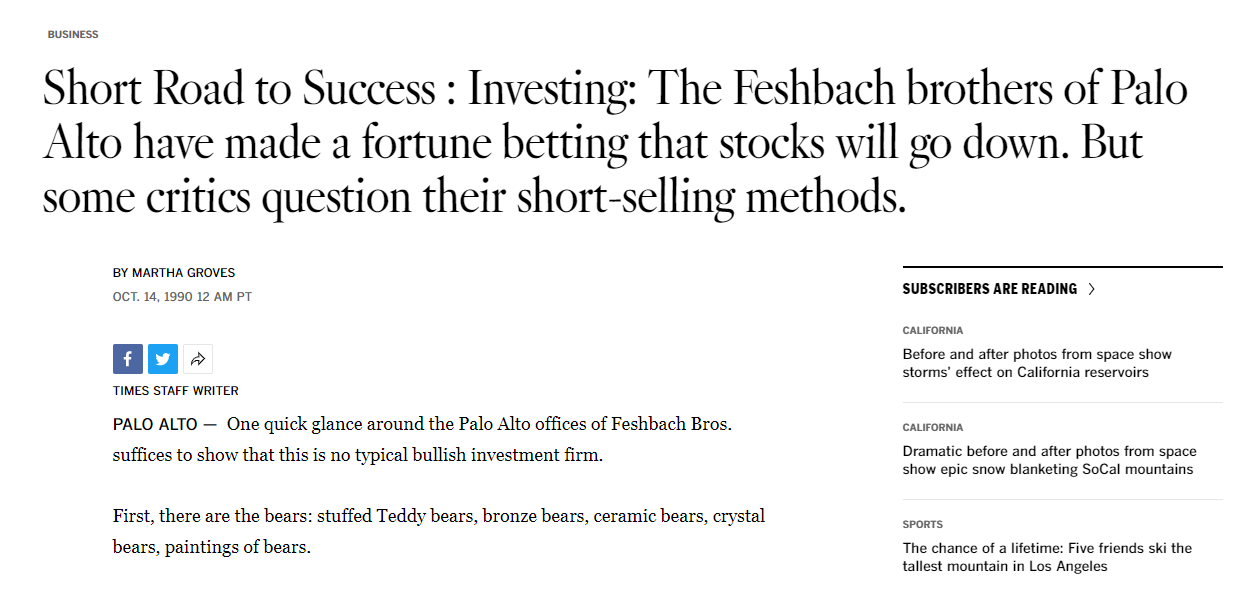 (The Feshbachs' older brother, Dan, 42, chose not to join the firm and is chief executive of Mortgage Information Corp., a database service in San Francisco. Besides his two master's degrees, he differs from his brothers by not being a Scientologist. "It works for them," Dan said, "but it's not my thing.")
The other brothers credit Scientology, to which they donate great sums, for their skeptical, analytical style. "I willingly donate time and money (to Scientology)," Joe Feshbach said. "I think it's the greatest thing that ever lived, and so do my brothers."
The obvious question: how is Dan not categorized as an SP? He is investing in solution for autism — which definitely entails investing in "Big Pharma"…
Have the Feshbach dynasty been PTS all along?
Does this explain why Matt, as the first guinea-pig public put through Super Power (as a result of having lost Tom Cruise's money when he gave them some to invest), went on to file for personal bankruptcy? Or why Joe died of a heart attack way too young, and yet he was OT VII or maybe even OT VIII?
Then again, in the world of scientology, it ONLY matters how much money you have and how much you are willing to hand over. Look at Bob Duggan. His wealth comes from Big Pharma — mainstream, big time Big Pharma — but scientology is happy to have him around as long as he keeps giving.
The most sacred book in scientology is the check-book.